Is a lame duck victory the only possibility for TPP?
Is a lame duck victory the only possibility for TPP?
The Donald and Hillary are both against the Trans Pacific Partnership, leaving its future up in the air.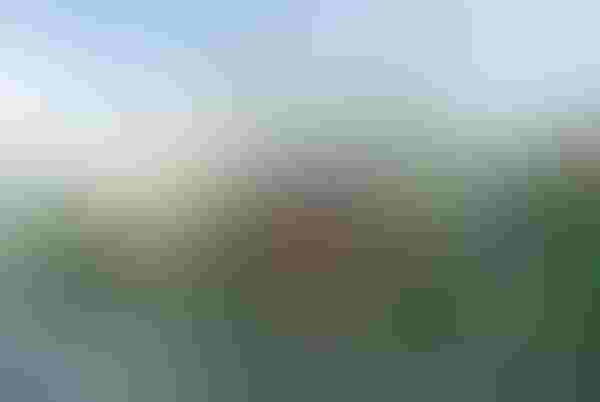 In an understatement for the ages, the beef industry and President Barack Obama have rarely agreed on anything. The Trans-Pacific Partnership (TPP) is an exception.
NCBA President Tracy Brunner said NCBA is hoping either a pre- or post-election congressional vote in favor of TPP will get the important trade pact signed into law by Obama before the next president takes the oath of office in January.
Republican nominee Donald Trump has repeatedly preached against TPP and the North American Free Trade Agreement (NAFTA), which has been in place nearly 20 years. And Democratic nominee Hillary Clinton has flip-flopped on TPP and now opposes it.
Speaking at the Oklahoma Cattlemen's Association (OCA) convention, Brunner said NCBA is hoping for what could be a lame duck victory in its efforts to get the TPP trade pact passed. He was backed up by OCA President Charlie Swanson.
"NCBA doesn't believe either Hillary or Trump will support TPP," Swanson said. "But if we can get a vote in Congress after the election, we feel President Obama would sign it. That's about the only thing we agree with him on."
NCBA, along with OCA and other state and regional cattle producer and feeder associations, have worked for several years to get TPP passed. They say it is a gateway to better trade relations with Japan and other Pacific Rim countries, which want more high quality beef like that produced in the U.S.
Brunner said TPP passage would create a much lower tariff on U.S. beef sold to Japan. It would gradually drop the Japanese tariff from 38% to 9% and create a much stronger market for one of America's biggest foreign customers, he said. 
"I would like to have an even better agreement," Brunner said. "But this is by far the best market access to the highly-lucrative market in Japan we have ever negotiated."
Last spring, the International Trade Commission issued a report stating that TPP would benefit the U.S. economy in many ways. "The ITC report shows TPP will foster U.S. exports, grow U.S. jobs and spur economic growth," said Brunner. "Cattlemen and women worked closely with the administration through the U.S. Trade Representative to ensure TPP met the highest standards and lowered taxes and trade barriers in all member countries.
"We supported the conclusion of the agreement and have called on Congress to swiftly pass this agreement. This report clearly shows that TPP would not only lower the taxes on U.S. beef into critical markets like Japan and level the playing field with our competitors, it would provide a boon to the entire U.S. economy. We continue to call on Congress to pass this agreement."
Brunner stated that TPP is at the top of NCBA's priority list for the remainder of this year. That list also includes:
• Prevention of EPA's Waters of the United States proposal, which remains stalled.
• Prevention of foreign animal disease from entering the U.S., specifically the import of fresh meat from Brazil and Argentina, two areas known for foot and mouth disease.
• Reform of the Endangered Species Act.
• Relief from market volatility.
In addition to these issues, futures market volatility is on the minds of many cattle producers. With nanosecond electronic trading on the Chicago Mercantile Exchange and other commodity exchanges, Brunner said quick and wide shifts in cattle and grain markets catch producers and feeders by surprise. 
"We asked [CME] for a one-second delay, in that if an order is placed, it could not be changed for at least one second," he said. "CME replied it cannot grant cattle contracts for one-second, or we'll have to do it for everything and won't be competitive (with other commodity exchangers) in the global marketplace."
Brunner said NCBA will continue to work with CME to ease market volatility.
"The good news is we are still talking to them. The bad news is we are still talking to them," he said.
Oklahoma Right to Farm 
Crop and livestock producers and feeders in the Sooner State are the latest to feel the bite from the Humane Society of the United States. HSUS has big money behind efforts to defeat Oklahoma State Question 777 – the Right to Farm.
"Right to Farm" is a state constitutional amendment to protect Oklahoma's family farmers and ranchers from unreasonable government interference and attacks by out-of-state special interests. It is similar to those staged in Missouri and North Dakota.
It is on the November 8 general election ballot and is supported by OCA, Oklahoma Farm Bureau and all other major state crop and livestock associations.
HSUS and others against the measure are using the worn-out anti-factory farm argument. OCA is part of a statewide ag-group effort to educate consumers on the benefits of Right to Farm and to get the measure passed. Defeat of 777 threatens producers and feeders of all sizes, OCA states.
You might also like:
4 facts to debunk "Meat is horrible" article
60 stunning photos that showcase ranch work ethics
Best risk strategy options for cattle producers
Does it really take six years to cover your costs on a cow? NO!
Photo Gallery: Get to know the 2016 Seedstock 100 operations
Subscribe to Our Newsletters
BEEF Magazine is the source for beef production, management and market news.
You May Also Like
---