Legislation introduced to eliminate modern animal agriculture
Legislation introduced to eliminate modern animal agriculture
Just when you thought politicians couldn't be further removed from reality, comes this.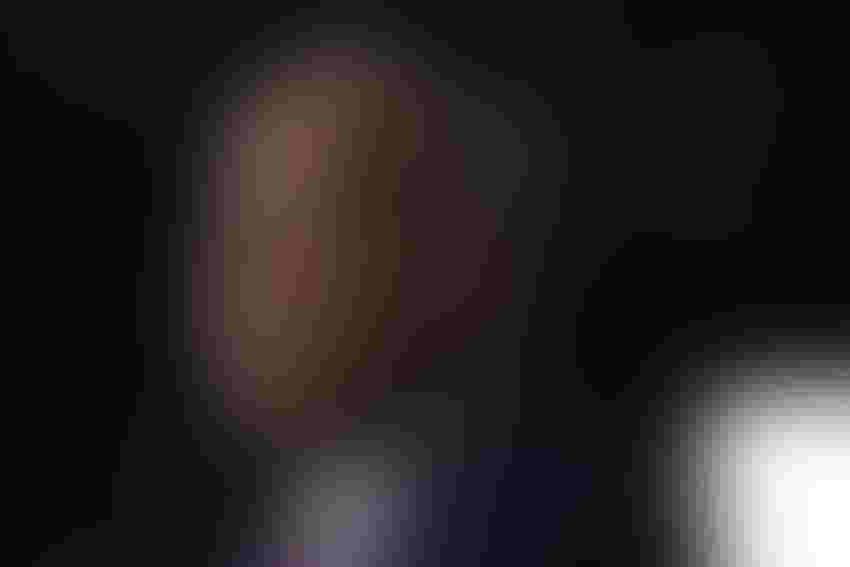 Credit: Joe Raedle / Staff / Getty Images
For many of you, presidential politics is not at the top of your attention list. As we approach the New Year and the 2020 elections, perhaps it should be.
Here's why. Presidential candidate Sen. Cory Booker (D-NJ), in the tradition of activists certain that they can manage the animal production chain better than those who are doing it, wants to overhaul—actually eliminate over the long term—the heart of animal agriculture.
Not one to under promise, Booker has introduced the "Farm System Reform Act of 2019." Among other gems, it includes phasing out all feedyards of 1,000 head or more in 20 years, again imposing mCOOL laws on the livestock and meat business and revising the Packers and Stockyards Act (P&SA) to invite, allow and encourage more packer lawsuits.
Part of this is an aggregation of past Booker policies, like attempting to get rid of checkoffs, having worked with the still inexplicably puzzling Sen. Mike Lee (R-UT) for several years on such legislation. Others seem like "cut and paste" efforts from various activist agricultural groups, environmental groups and anti-animal groups. As a vegan, destroying the animal ag industry gives Booker no heartburn.
The changes to the P&SA are the same ones the Organization for Competitive Markets (OCM) and R-CALF have pushed in the so-called GIPSA rule for years now. Some of the most strident language in Booker's news release deals with the poultry industry "integrators" and the system of contract production the industry has used for years. Some poultry growers have prospered under the system, others have not and oppose it.
The rule and definition changes that have been pushed in the past would prohibit packers from paying higher prices for better carcass quality, therefore destroying branded beef programs and alliance systems. They would drastically affect the quality and consistency of beef delivered to consumers.  
The changes would also expose the packers to lawsuits from any producer who felt he had been treated unfairly by the system. The suits could be filed in federal court instead of state courts, thereby opening the door to much larger monetary settlements and more money for trial attorneys.
The immediate moratorium on new and expansion of "large" CAFOs, plus voluntary buyouts ($100 billion in the pot) of those wishing to exit the feeding business and "phase out" of "large" CAFOs by 2040 is an absolute dream for animal activists and militant vegetarians. By the way, "large" is 1,000 head for cattle, 2,500 head for hogs and 82,000 for poultry.
Pursuant to the complaints of R-CALF and OCM over the years, this is a numbers game. For them, there are not enough farmers and ranchers, not enough cows and pigs. Their solution is to attack the feeding systems that have evolved through economic forces and consumer demand over the last seven decades.
The ag activist groups think they can use government fiat and the courts to get back to the old days, with many more thousands of feeding operations and farmers and ranchers involved. These groups somehow ignore the fact that the animal activists and vegetarians have longer-term goals of getting rid of more livestock operators, period.
By forcing all economically feasible stand-alone feeding operations out of business, the do-gooders herein empowered would eliminate the most efficient, most resilient, most potentially profitable, best capitalized, most technically capable operations out of business. Inevitably, the cost of producing meat would rise dramatically, pricing it out of reach of the lower- and middle-class consumers, both domestically and globally.
There might be a short-term gain in number of smaller feedlots, as the major buyers of feeder cattle were gone from the market. That would make calves and yearlings cheap for a while—until more ranchers went out of business and the supply of feeder cattle dwindled. Simple economics, not emotion.
But long-term, being priced out of the consumer's budget would mean the animal activists and vegetarians would win. Beef and pork would be relegated to flavoring components and eliminated as center-of-the-plate protein items.
Booker's release refers to the "monopolistic practices of multi-national meatpackers and corporate integrators," typical of those misusing the term monopoly and alleging that there is no competition at all because of the number of major meat packers. 
These are the same types who yelled the loudest when Tyson's Kansas plant was suddenly removed from the market. Live prices dived immediately because everyone knew there was one major player that was not going to be buying cattle for a while. What would it be like if all of them disappeared? And the major feedlots were not buying feeder cattle? It boggles the mind.
It also boggles the mind that agricultural groups would team up with animal activist groups, socialist political groups, environmental activists and vegetarians to attempt to dismantle the entire animal agriculture system in America.
The best news is that Booker's past initiatives have fallen on deaf ears, with other politicians disregarding his "brilliant" ideas from the perspective of a New Jersey mayor. But it is sobering to see who is willing to work with him and try to get a U.S. politician elected president to accomplish these goals. Booker has a separate, seven-page plan to overhaul and fix all the problems of rural America.
The list of endorsing organizations for his new bill is short right now but likely to lengthen soon. Some of Booker's verbiage is verbatim from R-CALF and OCM documents. Right now, Public Justice, the trial lawyer outfit helping R-CALF's legal attempt to destroy ag commodity checkoffs, is on the list; Family Farm Action, an Organization for Competitive Markets-endorsed group; and the National Resources Defense Council.
Some key fallacies in Booker's and his supporters' arguments:
The number of major packers has not suddenly plummeted, causing "imminent" danger as claimed. The same four majors have been in place for roughly 40 years, with the same approximate market share over the same time period.

The smaller packers that have sold out or ceased operating have been forced out by market forces or government regulations like EPA demands that they could not afford.

The same is true of "large" cattle feeders. The same number of 1,000-head feedyards are operating now as in the early 1980s. Their numbers have not "dramatically increased" as Booker claims. They just were not classified as the enemy until recent years.

CAFOs are not dumping manure and water waste indiscriminately all over the country, contrary to Booker's claim that they are "not required to maintain a treatment facility for livestock waste." Both state and national EPA agencies register, monitor, require extensive plans and structures to contain runoff, manage manure and fine violators.

Also contrary to Booker's claims that large CAFOs are the source of "overuse of medically important antibiotics" that has led to the "generation and spread of dangerous antibiotic resistant bacteria," no such link has been proven, while widely speculated.
Hospitals and doctors prescribing antibiotics for ailments not susceptible to antibiotics like viruses are suspected to have a large impact on the development of resistance. Additionally, meat is monitored and tested for residue problems and animals given antibiotics must go through a withdrawal period so that antibiotics are flushed from the animals' systems before the slaughter process.
The bottom line is, cattlemen need to closely monitor the activities of political groups and candidates, as some of them will attack animal agriculture to gain political advantage.
Steve Dittmer is a longtime beef industry commentator and executive vice president of the Agribusiness Freedom Foundation. The opinions of this writer are not necessarily those of Farm Progress/Informa.
Subscribe to Our Newsletters
BEEF Magazine is the source for beef production, management and market news.
You May Also Like
---