Meat industry concerned on extra COVID worker requirements
Meat industry concerned on extra COVID worker requirements
Higher food prices could result if meat plants required to increase space requirements between workers.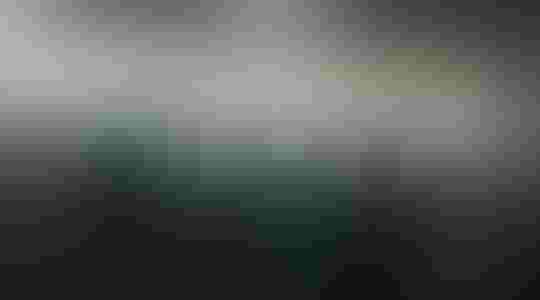 The Occupational Safety and Health Administration is considering a temporary emergency standard that would mandate six feet of separation at meat and poultry facilities, despite if other mitigation efforts are utilized. However, the pork industry fears if enforced the standard would increase food prices, create potential meat shortages and result in financial losses for farmers.
While speaking on a media call hosted by the National Pork Producers Council, incoming President Jen Sorenson explains that worker safety is paramount for the industry. She notes due to new worker safety practices, procedures, investments and a better understanding of the coronavirus, COVID cases at meat and poultry plants were five times lower in December 2020 versus May 2020, while infections for the general population increased by nine times during that same period, according to detail released by the North American Meat Institute.
"We must be careful not to unnecessarily disrupt the food supply chain with mandates designed to achieve worker safety outcomes already achieved," Sorenson says. "The only material impact of such a temporary emergency standard would be increased food prices, potential meats shortages and additional staggering losses for farmers from the loss value of livestock."
According to data from the Food and Environment Reporting Network, the meat and poultry sector was reported to have an average of just 4.81 new reported cases per 100,000 workers per day in February 2021, compared with 26.15 cases per 100,000 people in the general U.S. population, NAMI reports.
Meat Institute members have implemented multi-layered COVID-19 prevention measures that meet or exceed public health guidance and which independent research confirms significantly reduce COVID-19 transmission.
The University of Nebraska Medical Center found that the combination of universal masking and physical barriers reduced cases significantly in 62% of meat facilities studied. An analysis published in the Lancet in June 2020 found that distancing of 3 feet and using facemasks each reduce transmission by about 80% and using eye protection reduces transmission by about 65%.
U.S. meat processing facilities alone have collectively spent more than $1.5 billion to implement a number of policies and procedures to protect essential employees Key measures implemented in facilities include:
Using entry screening measures and controls;

Using face coverings and other personal protective equipment;

Increasing physical distancing and reduced gathering points through measures such as altered traffic patterns, additional break/eating spaces, staggered shifts and breaks;

Installing physical barriers in food production and other spaces (e.g., break rooms, cafeterias) where physical distancing is not feasible;

Increasing sanitation and disinfection practices, additional cleaning staff;

Enhancing air sanitation and ventilation;

Training and education materials on COVID-19 symptoms and prevention, often in multiple languages; and

Increasing flexibility in leave policies.
The Meat Institute says its members are committed to continuing these proven measures and providing their support to vaccinate frontline meat and poultry workers quickly and safely.
Last month, NPPC, the Meat Institute and the National Cattlemen's Beef Association sent letters to all 50 state governors, urging them to prioritize COVID-19 vaccinations for meat and poultry industry workers, directly after healthcare workers and other high-risk individuals. 
Jen says NPPC is working with the administration on ensuring worker safety. "We believe our industry has establish an effective worker safety and food production balance. We cannot afford unnecessary mandates that threaten to disrupt the meat supply and negate the progress that we've made since last spring."
Subscribe to Our Newsletters
BEEF Magazine is the source for beef production, management and market news.
You May Also Like
---