Meat substitutes take on meat industry
Meat substitutes take on meat industry
There is little indication that consumers are, or will be, turning away from meat protein anytime soon but the movement is global and growing.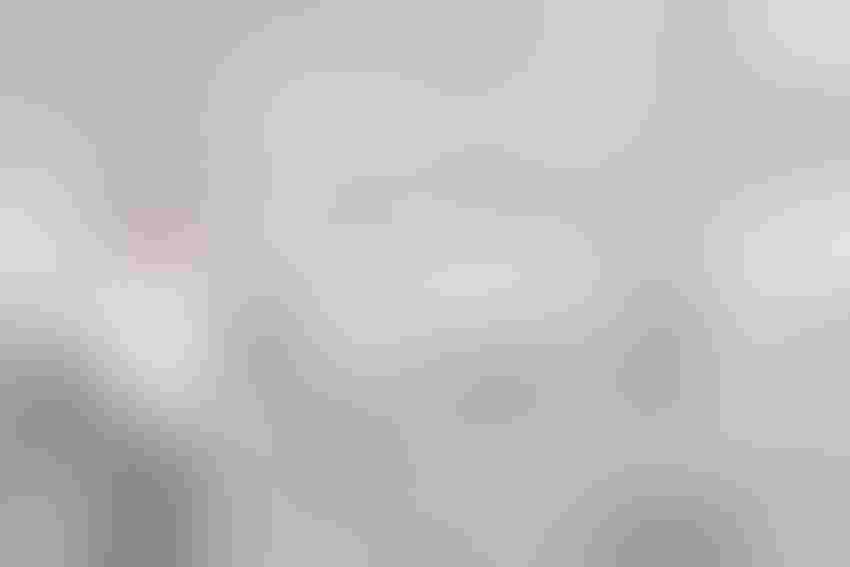 Beyond Meat's new Manhattan Beach Project Innovation Center in Los Angeles, Cal., will expand the company's current research and development footprint seven-fold.
Beyond Meat/Business Wire
Meat protein is still king. In fact, there is little indication that consumers are, or will be, turning away from meat protein anytime soon.
Still, meat substitutes potentially are on the verge of creating a global market disruption. It is a disruption that, if significant in scope, could dramatically change food companies such as Tyson Foods, Pilgrim's Pride and Sanderson Farms, which rely on meat products for 80% or more of their revenue. Such a disruption could even, at some point, upend all parts of the meat production process, from farm to fork.
Some traditional meat protein companies have understandably started dipping a toe into the meat substitute market.
Tyson, for instance, is an investor and participated in a recent round of funding for Beyond Meat, which offers plant-based meat substitutes in the meat aisle of grocery stores. Beyond Meat also has a partnership to offer a meatless burger option in TGI Fridays restaurants across the country, specifically in coordination with the Meatless Monday movement.
Cargill has invested in start-up Memphis Meats, which is using cell culture technology to grow meat in a lab.
Meat substitute products certainly are not new to the marketplace, but there is growing consumer acceptance of plant-based products, particularly as the non-meat sector refines how to make its products more "meat-like" in terms of texture, taste and appearance.
The target market for these new start-ups includes both plant- and meat-eating consumers — an expansion of the previous vegetarian- and vegan-only audiences of the past.
In creating such products as burgers that "bleed," these new sector players are turning to technology to engineer meat in labs and manufacture "meat" from plant-based products. This move is already causing a fight over the use of the word "meat" on the labels of these products. The U.S. Cattlemen's Assn. is among those taking on the labeling issue.
Global market
According to CB Insights, a market analysis firm based in New York, N.Y., some 30% of the calories people consume globally come from meat products, and that number isn't expected to change anytime soon, even with a growing market for meat substitutes. The reason, of course, is exploding worldwide demand for protein overall.
CB Insights estimates that the seven largest meat companies combine for more than $71 billion in market capitalization, with the largest — Tyson — boasting a $26 billion valuation.
An analysis by Future Market Insights (FMI) indicates that the global market for meat substitutes is projected to surge at an evaluated 5.8% compound annual growth rate in the next decade. The consulting firm, which is based in India, also expects that $7.067 billion (U.S.) worth of meat substitutes will be sold globally by the end of 2026, which compares to the 2016 market value of around $4 billion.
Europe is said to be the largest market for meat substitutes, owing to the rise in consumption of vegan-type products over the past few years. Northern Europe also recently has witnessed a rising awareness and acceptance of vegetable-based products.
The Asia Pacific region has been tagged as an emerging market for meat substitutes, given how many Asian companies have been launching meat and dairy alternative products. China, India and some other Southeast Asian countries have developed a keen interest in adopting vegetarian-based diets, FMI said, noting that a high Millennial population in those regions is helping fuel that interest.
According to a 2016 Harris Poll, of the U.S. adult population, 1.5% (3.7 million people) are considered vegan, and 1.8% (4.3 million) are vegetarian.
Soy leads the charge
Through 2026, soy-based meat substitute products hold the most potential for contributing the largest share in the market, followed by mycoprotein. FMI said this is largely because soy proteins are cost-efficient and dependable substitutes for meat, and they contain the largest amount of protein compared to various other meat substitutes.
In addition, soy-based meat substitutes have the capacity to be formed in ways that represent the organoleptic features of meat products. Soy hot dogs, chicken, bacon, turkey and burgers are a few prevalent soy-based food products. In the U.S., FMI said hamburger-type products are the most common form of meat substitute.
Among the category-type products, frozen meat substitutes will account for the lion's share of the market through 2026. FMI said increasing demand for convenience foods, due to rising consumer income levels, is one of the important factors fueling the frozen meat substitute market.
Major countries like India and China are significantly contributing to the expansion of the global frozen meat substitute market. In fact, frozen meat substitutes are expected to witness sales of more than $3 billion by the end of 2026.
Market commitment
Key players in the meat substitute market include: Amy's Kitchen Inc., Cauldron Foods (a subsidiary of Premier Foods), Meatless B.V., Vbites Food Ltd., MGP Ingredients Inc., The Nisshin OilliO Group, DuPont, Beyond Meat, Garden Protein International Inc. (a subsidiary of Pinnacle Foods), Quorn Foods (a subsidiary of Monde Nissin), Morningstar Farms (a subsidiary of Kellogg), Sonic Biochem Extractions Ltd. and Archer Daniels Midland.
Impossible Foods, albeit a new entrant, has raised nearly a quarter-billion dollars, led by its flagship product, the Impossible Burger. The burger, which is offered in upscale restaurants across the country, utilizes soy roots to extract "heme," leveraging molecular engineering to create a product that "bleeds" like a traditional beef burger.
The company, which claims that its product is nearly indistinguishable from meat, sought Food & Drug Administration approval — though not technically needed. FDA concluded, however, that there was insufficient evidence that heme is safe for human consumption.
Looking at the cost of production, meatless products are still significantly more expensive to produce on a per-pound basis than traditional meat products. At the same time, the profit margin for meat substitutes is much higher than other products.
Currently, there is no cultured meat product on the market, and while the goal is to get costs down to around $11/lb., companies in the market are not quite there yet.
The company Just (formerly known as Hampton Creek) claims that it will have a product on the market by the end of 2018. According to Informa Economics IEG analysts, this is lofty goal, given the company's late entrance into the sector. Memphis Meats and MosaMeat have both been in the game longer and hope to have a product on the market by 2021.
Given the high cost of production, some question whether a compound annual growth rate in the range of 5.8% will be good enough for companies in the meat substitute market to recoup their investment.
FMI noted that many companies involved have the financial ability to see the market through the initial stages of development. Half of those dealing with meat substitute products are tier-one companies, and they do have the capacity and are capable enough to make several smooth-functioning business decisions in the future, FMI said.
Impossible Foods is already a major player in the meat substitute space and also has its future sights set on applying its technology to new animal-free substitutes for pork, seafood and lamb.
Pat Brown, chief executive officer of Impossible Foods, recently put it this way: "The value proposition of meat has nothing to do with it coming from an animal."
Subscribe to Our Newsletters
BEEF Magazine is the source for beef production, management and market news.
You May Also Like
---