Median household income headlines are misleading
Median household income headlines are misleading
Household income is off its historical highs.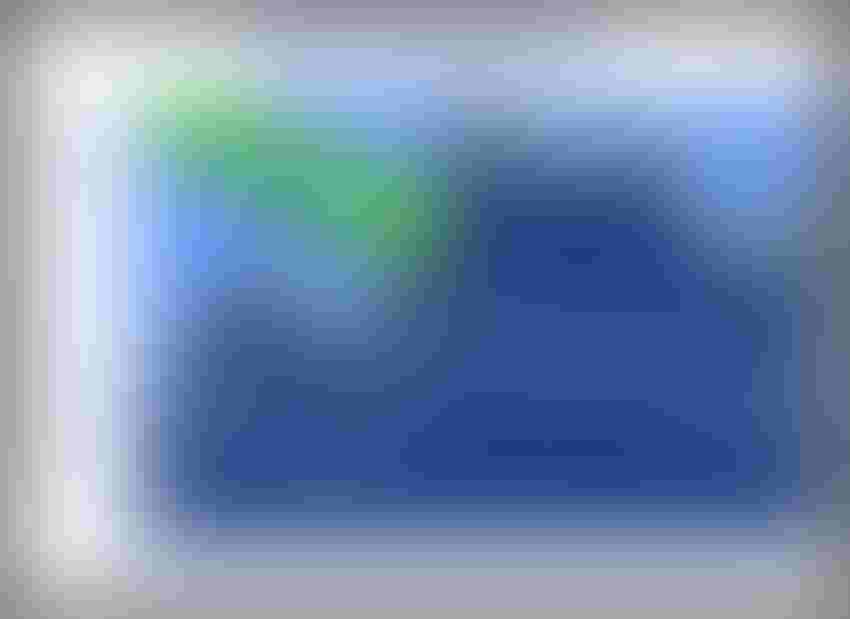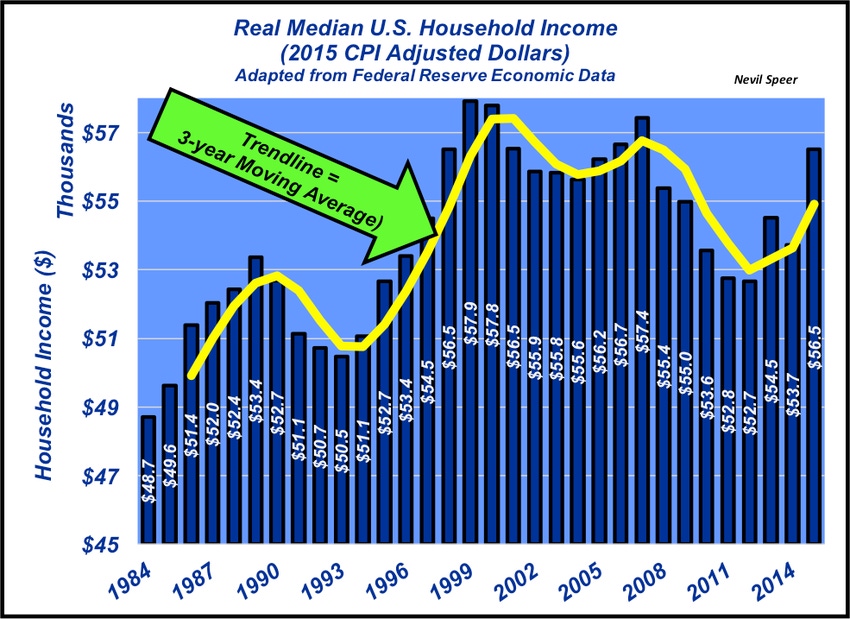 During the past several weeks, this column has focused on the state of the general economy and potential implications for beef demand and the beef industry.  The columns highlighted several key economic indicators, including:
Let's continue that discussion by looking at household income, which has been actively reported on during the past week. The interest by the media was generated when the U.S. Census Bureau released new data related to median household income. The headlines have generally read something to the effect of, "household income up 5% in 2015." 
This week's graph provides some historical context around the new data. Indeed, real household income increased 5% to $56,500 in 2015 versus 2014 ($53,700). However, the longer view provides a somewhat different perspective.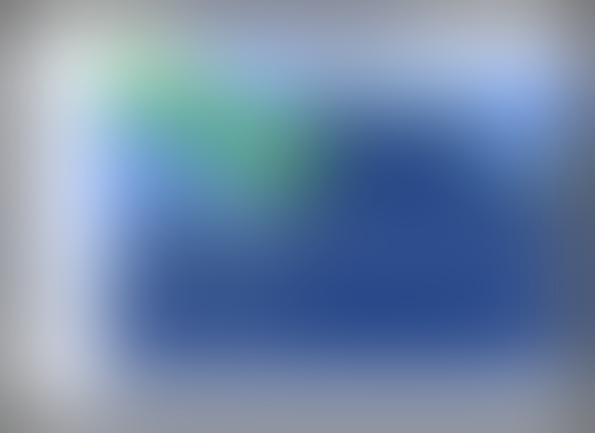 The three-year moving average equals $54,920. Meanwhile, the 2015 mark still falls short compared to previous peak years in which the median income exceeded $57,000. Those years were 1999, 2000 and 2007. In other words, household income still hasn't fully recovered to its prior peak established in 2007 just before the financial crisis.
Considering the previous discussions, and in light of this new data, how do you interpret the current state of the economy? Is the U.S. tracking amidst economic recovery? Or will the economy sputter in the coming years? Given your assessment, what implications might that have on beef demand and agriculture? Leave your thoughts in the comments section below. 
Nevil Speer is based in Bowling Green, Ky., and serves as vice president of U.S. operations for AgriClear, Inc. – a wholly-owned subsidiary of TMX Group Limited. The views and opinions of the author expressed herein do not necessarily state or reflect those of the TMX Group Limited and Natural Gas Exchange Inc.
You might also like:
Young ranchers, listen up: 8 tips from an old-timer on how to succeed in ranching
Burke Teichert: How to cull the right cow without keeping records
3 weaning methods compared; Which one rises to the top?
6 tips for proper electric fence grounding
Market outlook: Are cattle traders trying to catch a falling knife?
Subscribe to Our Newsletters
BEEF Magazine is the source for beef production, management and market news.
You May Also Like
---