Merck Offers Zilmax Progress Report; Announces New Label Approval
Merck Offers Zilmax Progress Report; Announces New Label Approval
Merck Animal health provides a progress report on its Zilmax safety studies, best management practices and new certification protocols, while also announcing a new FDA-approved label for "component feeding" in feedlot diets.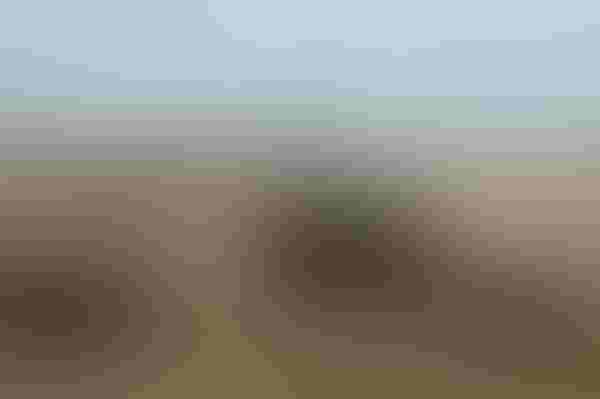 Merck Animal Health (MAH) recently provided a progress report regarding Zilmax® (zilpaterol hydrochloride), the beta agonist it voluntarily removed from the market in August 2013. In a media phone call and subsequent news release, the firm cited "significant progress" in the implementation of its Zilmax Five-Step Plan For Responsible Beef, as well as a new FDA approval for "component feeding" of Zilmax that allows for more targeted dosing of the feed product.
The bottom line, MAH says is: "The totality of the comprehensive review supported that Zilmax® (zilpaterol hydrochloride) is safe when used according to the product label and in conjunction with sound animal husbandry practices." David Yates, MAH technical services nutritionist, says the conclusion is based on insights from the company's advisory board, as well as an extensive assessment and analysis of existing, as well as new, product data. "Additionally, MAH obtained the input of industry experts, business partners and customers about the product and its use," he says.
That extensive review and analysis of research data was one of four bullet points that MAH highlighted in its progress report. Others included:
• Final stage to focus on planned in-field use studies
• Best Management Practices (BMPs) and Certification Program adopted
• FDA approval of updates to Zilmax label, including a new feed delivery method.
New component feeding approval
Yates says the newly received FDA approval for component feeding of Zilmax is effective Oct. 31. "Basically, component feeding is a simple and efficient way to feed a targeted lower dose of Zilmax in a single feeding. Up until now, when a producer fed Zilmax, it was called continuous feeding," he says.
He explains that Zilmax has a 6.8 grams/ton dose approval. "When animals consume feed, and depending on how much feed they ate, that provided them with a dose of 60-90 mg. What component feeding does is allow you in single feeding to feed 60 mg, whether you feed 5 lbs., 7 lbs. or 10 lbs. That amount will contain that 60-mg dose so that, within a pen, the animals receive 60 mg/head/day. Component feeding is a new and unique approval for this class of compounds. Nobody else has this."
Yates says today's creeping cattle weights generally entail higher feed intakes. "There's a potential for cattle to consume more than 90 mg, which would not be in compliance with the label. We requested that FDA add a caution statement on label restricting the upper limit to 90 mg, which is what the label and approval is for. That also means that any group of animals, any pen, eating more than 26.5 lbs. of 90% dry matter feed are not eligible to be fed Zilmax using continuous feeding," he says.
 Yates says the new component feeding approval "provides cattle feeders with an alternative option to deliver the appropriate dose of Zilmax to cattle every day. The new convenient feed delivery method allows cattle feeders to mix Zilmax in feed to deliver a lower targeted dose of 60 mg/head/day of zilpaterol."  
Other steps to enforce protocols
In addition, to help ensure that use of Zilmax is appropriate and consistent with best practices, MAH is also taking the following steps:
A comprehensive certification method means every feedyard team member, distributor, feed manufacturer, nutritionist and veterinarian who uses Zilmax or provides consultative services on feeding Zilmax to cattle, must complete the Zilmax training program, as well as annual retraining, addressing the proper use of the product. MAH says the training will focus on best practices, product handling, mixing protocols, cattle management, product inventory, record keeping and clean-out procedures. Completion and adherence to the program will be a prerequisite for the use of Zilmax.

In addition, Yates says the company has worked with industry experts to develop comprehensive Best Management Practices (BMPs).
"Basically, these BMPs are designed to make sure everyone is focused on the animal and looking at things that could impact health and well-being, feeding and nutrition, cattle management, cattle selection, low-stress animal handling. And, again it's setting standards and clear guidelines for the treatment of cattle and something you must do every day with every animal on every operation," Yates says.
These include best regimens for the feeding of Zilmax, as well as a number of factors critical to animal well-being, including animal handling, proper nutrition/feeding protocols, environmental risk factors, transportation, and cattle management and selection.
"So there are several things in the BMPs section that would be everyday kinds of things we should be thinking about. We just want to focus it a little more clearly and make sure it's part of their overall plan," Yates says. He says MAH is committed to working closely with its customers to maintain the highest standards of care for the health and well-being of cattle. 
Yates says sound science is a cornerstone of MAH's Five-Step Plan. MAH says it will seek the participation of industry partners for in-field use studies. "Given the addition of component feeding to the label, the planned in-field use study design and protocols will be reviewed before the studies commence," a Merck news release says. These studies will be overseen by an independent third-party and will extend into the high-heat months.
Yates says the guiding principles of the studies remain the same:
Observing cattle throughout the system – before and after receiving Zilmax – at the feedyard and at the packing plant;

Evaluating the mobility of cattle by trained third-party experts utilizing an established mobility scoring system; and

Reviewing potential confounding factors, such as nutrition, transportation, receiving facilities, flooring surfaces and, cattle management and handling practices, given that mobility issues can be the result of numerous issues or even multifactorial in nature.
For the duration of the planned in-field use studies, MAH says Zilmax will be made available only to cattle feeders that can meet and maintain all conditions of the BMPs initiative and the certification program, as well as fully comply with all protocols of the in-field use studies.
"We believe the results of the in-field use studies will help support the return of Zilmax to the market place in the future," MAH says.
Yates says MAH's focus is animal well-being with a focus on mobility, assessed at the feedyard and at the packing plant, using a third-party investigator. He says the third-party investigator will be responsible for the protocol development, data input and analysis, and final write-up. The system will be transparent, he adds, pointing out that MAH has thus far trained 40+ mobility evaluators.
As part of that animal well-being effort, Yates says MAH has spent the last year working with outside experts developing a mobility scoring system (MSS). "In the not-too-distant future, there will be an MSS announced by the American Meat Institute (AMI) that will become the industry standard," he says, describing the resulting system of documentation and training as "robust."
Teeth in the system
Yates points out that the recommendations on the use of Zilmax have not changed, but the certification process provides teeth in the program. "We want to make sure we do a good job of training and retraining personnel, and making sure that BMPs are employed, and standard operating procedures are being followed. We want a situation of continuous improvement.
"We're confident in the safety of Zilmax and its use according to its label and its safety in cattle. The work supporting Zilmax has been complex and time intensive, and we appreciate the time and efforts of the MAH Advisory Board, the input and continued support of our customers, and the FDA for its commitment to science and advancing animal well-being," Yates says.
Other trending BEEF articles:
65 Photos That Celebrate Cowgirls & Cattlewomen
Should You Be Worried About Cattle Ingesting Net Wrap?
3 Steps To Negotiating A Great Cow Lease
NEW PHOTO GALLERY: Home Is Where You Hang Your Hat
New Farm Trucks To Consider For 2014
The Importance Of Beef Reproduction: What How Why
Prevention And Treatment Of Cow Prolapse
10 Utility Tractors For 2014 That Offer More Power & Comfort
Subscribe to Our Newsletters
BEEF Magazine is the source for beef production, management and market news.
You May Also Like
---