Merck Unveils New Cattle Handling Website
Merck Unveils New Cattle Handling Website
Website features videos and training modules to help encourage better cattle handling.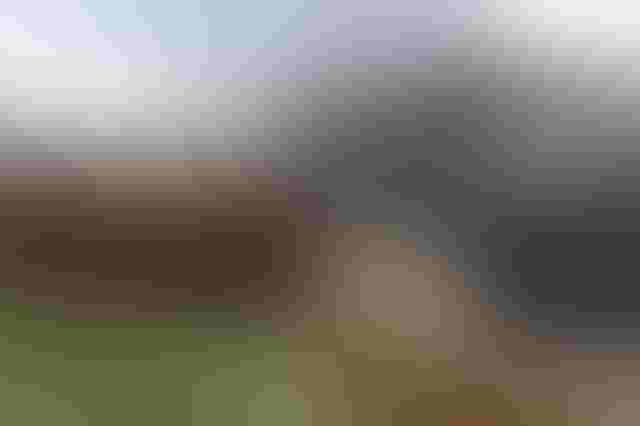 Paulo Loureiro saw a need to help his clients refine and enhance their cattle handling and stockmanship skills. The Brazilian veterinarian says a large ranch in Brazil can have 10,000 to 15,000 cows, and that means both the working facilities and the cattle handlers get a workout.
However, when Loureiro first began to develop low-stress cattle handling techniques for his clients, he had no one to turn to for help, no place to go to learn how best to handle cattle. So, using intuition, experience, observation and a healthy dose of trial and error, he developed his own system to help his clients achieve better stockmanship, and therefore better cattle health and welfare, on their ranches.     
No longer will others have to repeat Loureiro's experience. Loureiro, now a team member of Merck Animal Health's global business unit, has teamed up with veterinarian and internationally-known cattle handling expert Tom Noffsinger to develop Creating Connections, a new program designed to help producers better understand cattle behavior and use that knowledge to employ strategies that can reduce stress, improve reproduction and foster stronger immune responses. Since calmer cattle are easier to examine, diagnose, treat and move, the techniques shared through Creating Connections will help make it easier for producers to improve the health of their herds.
The program will launch with a website featuring a series of videos explaining how common cattle behavioral cues can be interpreted to understand their comfort and well-being. New videos will be added every month and beginning in 2015, training modules will be added to the website and face-to-face, boots-on-the-ground training seminars will be available.
The website is open to anyone, worldwide, who wants more stockmanship training and tips, Loureiro says. The videos show Loureiro and Noffsinger working cattle in a variety of settings. "We are not trying to teach people with these videos," Loureiro says. "We are trying to inspire them. It's important to realize that (developing top-notch cattle handling skills) is a continuous process. Even if you have a lot of experience with cattle, you can still learn."
According to Noffsinger, the information on the website is a good complement to Beef Quality Assurance (BQA) programs in the U.S. as well as similar programs in other countries. As he and Loureiro worked with other cattle handling experts worldwide on the website, Noffsinger says it became very exciting to realize the site's potential to inspire caregivers at ranches and feedlots to never take for granted the potential of their impact on animals.
Or, for that matter, on consumers. "We have a huge responsibility to build the confidence of people, especially on both coasts, so they have some feeling, some idea, some confidence in the fact that we can put quite a few animals in a relatively small space and still have complete contentment," Noffsinger says.
Loureiro agrees. "We have a lot of people in the city and people don't have any clue about what we do in the field. We are very proud about what we do. We know how to deal with cattle, we are proud about our daily achievements and this is something we cannot keep to ourselves. We need to share it."
You might also like:
NEW Photo Gallery: Home Is Where You Hang Your Hat
3 Steps To Negotiating A Great Cow Lease
Price Peak Could Come By Mid-2015
Winter Feed: Do You Have Enough To Feed Your Cows
5 Consultants Explore The Future Of The Cattle Business
Subscribe to Our Newsletters
BEEF Magazine is the source for beef production, management and market news.
You May Also Like
---