New beef cuts are a win-win for producers & consumers
New beef cuts are a win-win for producers & consumers
As new beef cuts are offered in the meat case, the beef industry will enjoy added premiums. Now it's time to educate consumers about these new cuts.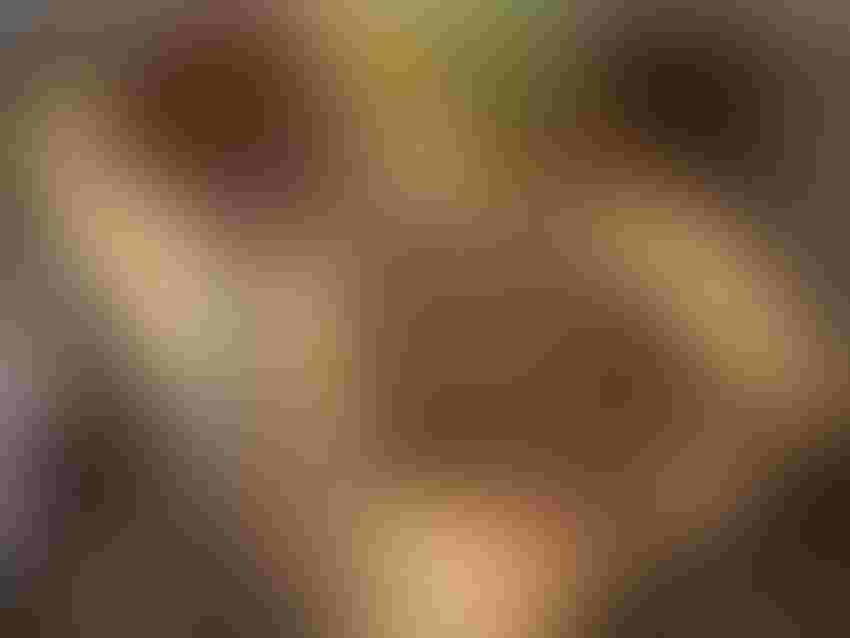 Just as our consumers' needs are always changing, the beef industry continues to adapt and rise to the occasion. Over the years, thanks to Beef Checkoff investments in research and development, we have seen new beef cuts emerge, effectively increasing the value of beef cuts that would typically end up as cheap roasts are hamburger.
The wildly popular and now well-recognized "flat iron steak" is a great example of this research at work. Turns out, there's more where that came from, and the meat case may look a little bit different the next time you check out the beef selection.
Shoppers may notice labeled beef cuts they haven't seen before — chuck flap, ribeye filet, tomahawk steak, Denver or Sierra, just to name a few.
According to AgriLife Today, a publication of the Texas A&M AgriLife Extension Service, "As the COVID-19 pandemic brought beef shortages, consumers may have noticed some different cuts of beef when their traditional selections were sold out, said Davey Griffin, Ph.D., AgriLife Extension meat specialist in the Department of Animal Science of Texas A&M University. Perhaps they were even hesitant to purchase because they were unfamiliar with how to prepare these cuts.
Griffin said the recent crisis might have spotlighted the changing supermarket offerings, but these newer beef cuts have been available for some time and are starting to gain popularity with chefs and others across the nation due to their reasonable cost and flavorful eating experience provided, according to the article. 
In the last 10-15 years, there has been an increased focus on identifying the muscles that might be used to produce other affordable cuts, and the results are a win-win for both the producer and the consumer.
"Enhancing the value of cuts from the chuck and round not only helps consumers have a great, moderately priced eating experience, it also increases the overall value of the carcass," says Griffin "That also has potential to add to the value of live cattle."
He added, "We know these cuts are changing to meet the changes of consumers. Over the years the size of families have grown smaller. They aren't cooking a great big roast or porterhouse steak anymore."
So what's new in beef cuts? You may notice some new options you haven't seen before. Here is a list of the new beef cuts that may spark new interest and questions from our retail customers:
The traditional chuck rolls are now cut into chuck-eye steaks, chuck-roll roasts, Denver and Sierra steaks, and the chuck flap.

From the rib section, there can be a rib roast, tomahawk steak, rib steak, rib-eye cap steak, rib-eye filet, rib-eye steak and prime rib.

The loin section now yields the short loin or tenderloin, and "we don't see as many T-bones and porterhouse cuts anymore." Strip or top loin steaks and tenderloin steaks are more common now.

The round traditionally would have been round steak. Now it is broken down into sirloin tip steak, top-round steak, eye-round steak and bottom-round steak. Other cuts are flank steak, skirt steak and inside skirt – all used in fajitas. The bottom sirloin flap is also used for fajitas.
This would make a great speech topic for a 4-H, FFA or Beef Ambassador, by the way. Perhaps my daughter, Scarlett, needs to create a new Junior Beef Ambassador video to discuss these beef cuts, too. We'll see what we can come up with!
Educating our consumers on how to select the correct beef cut for the recipe they have in mind has always been a challenge. As we roll out new options, it certainly creates more opportunities to sell our product for a premium, but with that also comes the role we need to play in boosting consumer confidence in the kitchen.
Look for creative ways to do just that, whether it's a post on social media, a video tutorial or simply talking to your local grocer to learn more about the challenges and successes they see with these additional beef options.
Read more about these new beef cuts by clicking here.
The opinions of Amanda Radke are not necessarily those of beefmagazine.com or Farm Progress.
Subscribe to Our Newsletters
BEEF Magazine is the source for beef production, management and market news.
You May Also Like
---