Obama Administration Takes Aim At Antibiotic Resistance
Obama Administration Takes Aim At Antibiotic Resistance
The Obama administration is taking aggressive actions to address antibiotic resistance. Ag groups welcome the move.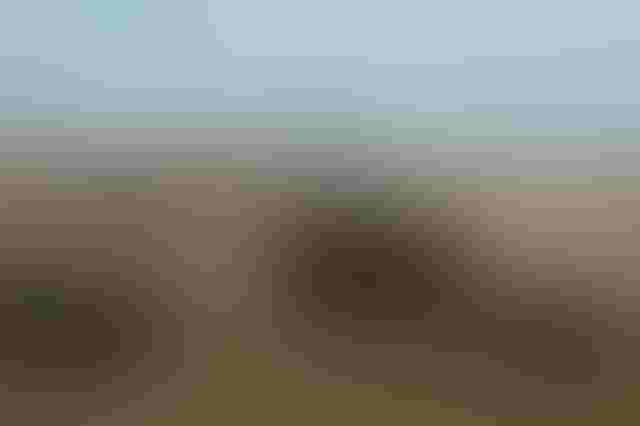 In a series of moves designed to tackle the thorny and complicated issue of antibiotic resistance, the Obama administration took a series of actions that direct federal agencies to slow the increased prevalence of antibiotic-resistant bacteria.
The actions announced by the White House include an Executive Order, a national plan of action and an antibiotic resistance report.
What's more, a $20 million prize, co-sponsored by the National Institutes of Health and the Biomedical Advanced Research and Development Authority, has been dangled in front of researchers to encourage the development of faster testing methods to identify highly resistant bacterial infections.
Major ag groups welcomed the announcements.
"We appreciate the White House's careful look at the complex issue of antibiotic resistance and we share the view that antibiotics are assets to human and veterinary medicine that should be used thoughtfully and appropriately, said American Meat Institute Vice President of Scientific Affairs Betsy Booren. "The recommendations that have been shared echo what the Centers for Disease Control and Prevention (CDC) conveyed last year -- that you cannot attack a complex problem in a simple manner and that we must employ a multi-faceted solution." 
The National Pork Producers Council also supported the President's order, noting that it acknowledges that resistance is a complex issue with complex causes and noted  "The White House acknowledged something that the National Pork Producers Council has been saying for years: More epidemiological research is needed to understand the key drivers of increased antibiotic resistance," said NPPC President Howard Hill.
And American Farm Bureau Federation President Bob Stallman said in a statement, "We encourage those developing a strategy on this issue with the goal of protecting our nation's farms and the American people to continue a dialogue with farmers and ranchers in order to ensure a successful outcome."
In an official blog response, FDA Commissioner Margaret Hamburg said the issue of resistance presents "unique and complex regulatory, scientific and policy challenges" and will require the assistance of all involved.
The animal antibiotic plan, which removes growth-promotion indications from animal antibiotic labels, has been supported by all pharmaceutical companies affected.
At the same time the White House made its announcement, the National Cattlemen's Beef Association (NCBA) was hosting FDA staff in an educational session on antibiotic resistance. Guy Loneragan, veterinary epidemiologist and professor of Food Safety and Public Health and at Texas Tech University, attended the meeting to share some of his research pertaining to antimicrobial resistance.
When looking at the use of antibiotics, it is critically important to weigh the societal benefits of the use along with the societal risks. Loneragan believes that the path forward involves a critical balance of the risks and benefits. But he also believes the industry should continue to discover, develop and implement innovative production practices, research, and technologies that reduce the need for antibiotics. Strategic approaches are critical, he said; cutting all antibiotic use in livestock can and will have serious unintended consequences.
You might also like:
Corn Stalk Bales An Option For Cost Saving
Enter Now! 2014 BEEF Efficiency & Profit Contest
Just When We Thought The Bubble Might Break, The Cattle Market Surprises Us
Subscribe to Our Newsletters
BEEF Magazine is the source for beef production, management and market news.
You May Also Like
---