Obama's Budget Proposes To Increase Federal Lands Grazing Fee
Obama's Budget Proposes To Increase Federal Lands Grazing Fee
Public Lands Council, NCBA vow to work with Congress to prevent fee increase.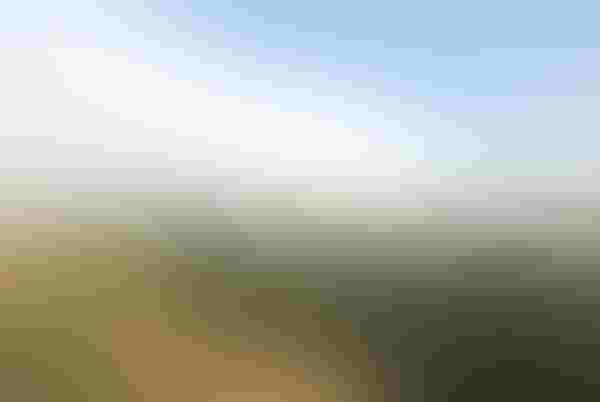 According to the Public Lands Council (PLC) and the National Cattlemen's Beef Association (NCBA), President Barack Obama's proposed budget includes elements such as an effective increase in the public lands grazing fee assessment, which would force family-owned ranches to shell out more cash to Uncle Sam.

Dustin Van Liew, PLC executive director and NCBA director of federal lands, said increasing the grazing fee through an arbitrary tax is unwarranted and is further evidence that the president and his administration are out of touch with production agriculture.

"From the president's estate tax proposal to his plan to add a tax to increase the grazing fee and make extreme cuts in the Bureau of Land Management (BLM) and U.S. Forest Service range funding, this budget proposal is further proof that this administration does not understand American agriculture. Federal lands ranchers are and always have been willing to pay a fair price to graze livestock on public lands. They willingly invest significant amounts of money to manage and improve the range," Van Liew said.

"The current grazing fee is fair. In fact, most public lands ranchers already pay more than market price for their federal permits, considering factors such as added regulatory costs, increased predation, ownership of water rights, maintenance of improvements and the difficulties of managing livestock in rough, arid rangelands. Arbitrarily increasing the grazing fee via a tax will do nothing more than impose unnecessary costs on the ranchers working every day to produce safe and affordable food and fiber."

Specifically, the president's budget calls for the BLM to impose a $1 per animal unit month (AUM) increase above the grazing fee to cover administrative costs. Van Liew said that ranchers should not bear the burden of paying for "bureaucratic administrative costs" that are out of their control. He also noted that the current administration denied petitions to change the grazing fee structure as recently as last year. Van Liew said the president's budget outline is just a proposal and that it is up to Congress to determine final budgetary allocations.

"The president's lack of understanding for the federal lands grazing industry, as evidenced by his proposed 74 percent tax on federal land ranchers, is extremely disappointing. Effectively increasing the grazing fee during these times of economic uncertainty will unnecessarily increase burdens on livestock producers and hamper their ability to create jobs and generate economic growth in their communities. We are not going to stand by and let that happen," Van Liew said.

"PLC and NCBA will continue working with members of Congress to do what's in the best interest of ranchers, and thereby our nation's natural resources, to ensure a sustainable future for our industry and rural America."
Subscribe to Our Newsletters
BEEF Magazine is the source for beef production, management and market news.
You May Also Like
---