On Amazon, Walmart & the future of food shopping
On Amazon, Walmart & the future of food shopping
Move over online retail shopping. Hot meal delivery services are going to be the next big thing and could result in the demise of Amazon.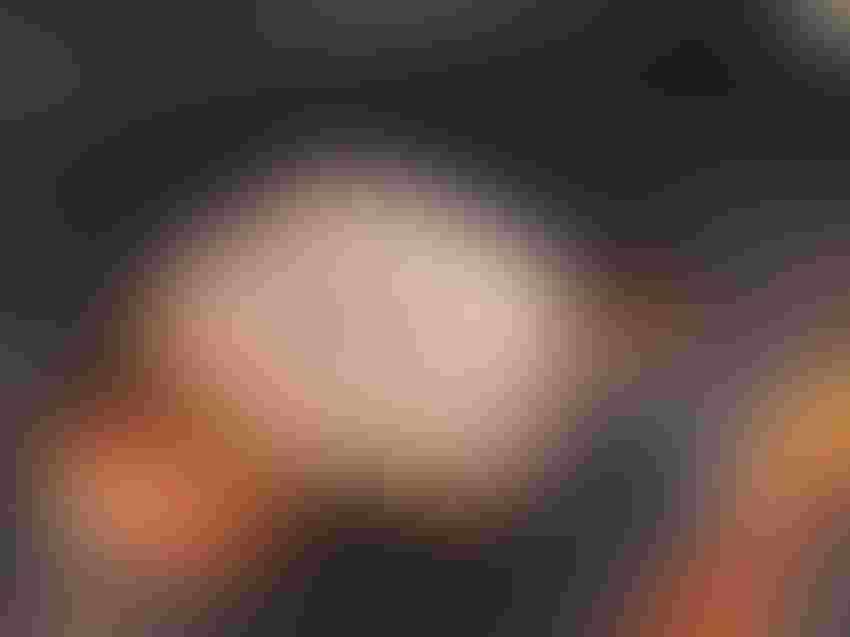 Growing up, our out-of-town relatives would often visit our ranch and then head to the nearest Walmart to stock up on groceries and toiletries before heading home. For decades, Walmart was THE place to shop for so many, and it made sense, considering 90% of the population lives within 10 miles of one of its 5,353 retail stores.
Fast-forward to today. I can't remember the last time I've stepped foot in our local Walmart. With three young children, my writing and speaking career, plus ranch work, I don't have much free time to shop. Naturally, Amazon Prime has become my saving grace to purchase many of our household items. A small monthly fee is all it takes to get almost everything I need delivered right on my doorstep within two short days.
Looking ahead, I'm excited for the day when I can further streamline and decrease my shopping time further once our local grocery store adds online shopping and pickup as an option.
However, online shopping through a local grocer is more than likely just the beginning when it comes to fast and easy food shopping. And many are looking at giants like Walmart and Amazon to forge the path for food retailers in the future.
READ: Amazon keeps the heat on
Forbes contributor Brittain Ladd recently discussed this topic in an article titled, "Killing Amazon: Donald Trump, Kroger, Walmart, Zume and the Next Big Thing."
It's an interesting deep dive into the rise of Amazon with its acquisition of Whole Foods, the strategy of Microsoft and Walmart in taking down Amazon, and the role President Donald Trump and the federal government might play in curtailing Amazon before it becomes a monopoly.
If you have a minute to read the entire article, I encourage you to do so, but what interests me most is Ladd's predictions for the way we'll shop for food in the future.
Here is an excerpt:
"Amazon's acquisition of Whole Foods has created an opportunity for Amazon to become the largest grocery retailer by as early as 2030. I fully expect Amazon to achieve such distinction unless one or more grocery retailers make a big move to prevent Amazon from achieving a dominant position in groceries.
"Walmart is investing billions in buying brands, opening new store formats, and investing to improve the quality of its groceries. Target acquired Shipt and is investing heavily to improve its grocery business. However, the company I believe has the best opportunity to disrupt Amazon in groceries is Kroger.
READ: Are you ready to buy groceries online?
"I estimate that within the next two to five years, Kroger will make a series of significant moves that will give it nationwide grocery coverage in the U.S. Groceries are strategic to Amazon, but if Kroger adds significant scale and revenue, Kroger will have the advantage. If Amazon doesn't move aggressively and if it doesn't re-imagine the grocery experience to attract customers, buying Whole Foods may turn out to be Amazon's bridge too far. I stand behind my recommendation that Amazon should acquire Target and open Whole Foods Markets inside Target stores."
Ladd, who grew up on a farm in Iowa, envisions the next step for food retailers will be much like the Schwan Foods delivery service his family enjoyed when he was a kid. But instead of just delivering chilled and frozen foods, customers will be able to order hot meals that will be cooked and prepared in the truck.
Ladd writes, "I believe we are about to witness a massive introduction of personalized, on-demand hot food delivered direct to customers. At a high level, I believe the next big thing will be the creation of a fresh food and protein ecosystem integrated with automated industrial kitchens and facilities to prepare food. Trucks will be used to cook food en-route for delivery to customers."
He says consumers will flock to this fresh and hot delivery service instead of going to grocery stores or buying food online. Mobile meal deliveries — although they sound far-fetched to me in my corner of the world — will become increasingly popular, and there will be less foot traffic in grocery stores like Whole Foods in the future.
As a result, Ladd says, "If a retailer other than Amazon is able to create a nationwide delivery network for food, it has the potential of allowing the retailer to supplement or replace Amazon in the eyes of consumers. For example, a retailer could deliver meals, groceries and general merchandise direct to the customer. Amazon is at a disadvantage compared with Kroger and Walmart when it comes to the fresh food supply chain and especially the ability to deliver on-demand cooked meals."
So how does the beef industry fit into all this? I think just as blockchain may disrupt the status quo of how beef is marketed and sold in this country, I believe these source-and-ship online shopping and delivery services will be able to work with more independent producers who have a unique story and a superior product.
READ: Ready or not -- blockchain will change the way ag does business
Today's consumers want to know more about where their food comes from. Imagine a world where they could pick the rancher to source their steaks, and have a sizzling sirloin delivered straight to their door with the click of a button, the swipe of a credit card and a mobile meal delivery truck with grilling capabilities inside!
Of course, we'll see this play out in urban areas long before it ever becomes accessible to rural America, but the moral of the story is this — the times are changing, and they're changing fast. Are you ready to hitch a ride and take advantage of these new opportunities?
The opinions of Amanda Radke are not necessarily those of beefmagazine.com or Farm Progress.
Subscribe to Our Newsletters
BEEF Magazine is the source for beef production, management and market news.
You May Also Like
---