Prime and Choice producing more dollars
Prime and Choice producing more dollars
The beef industry's focus on producing higher-quality carcasses is generating more dollars, and consumer satisfaction, at the top end of the market.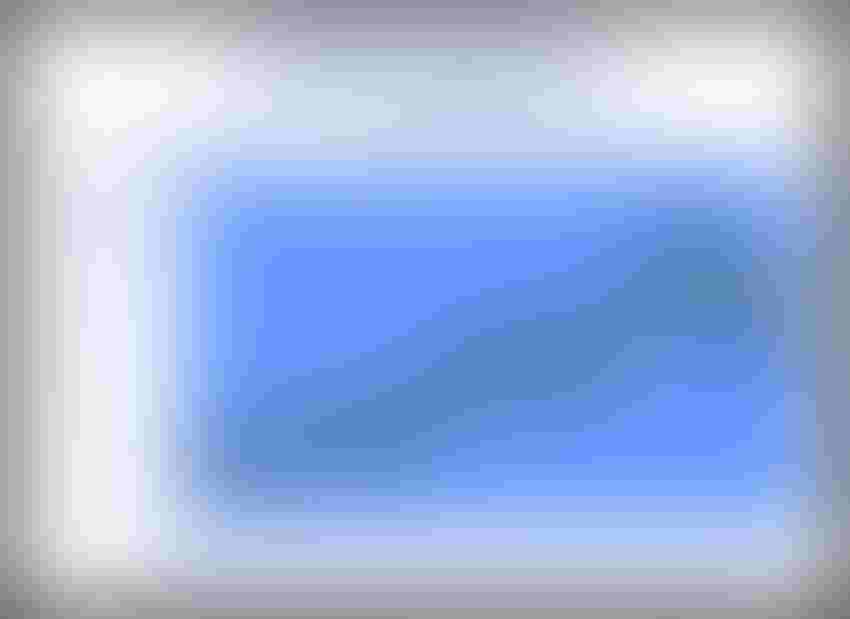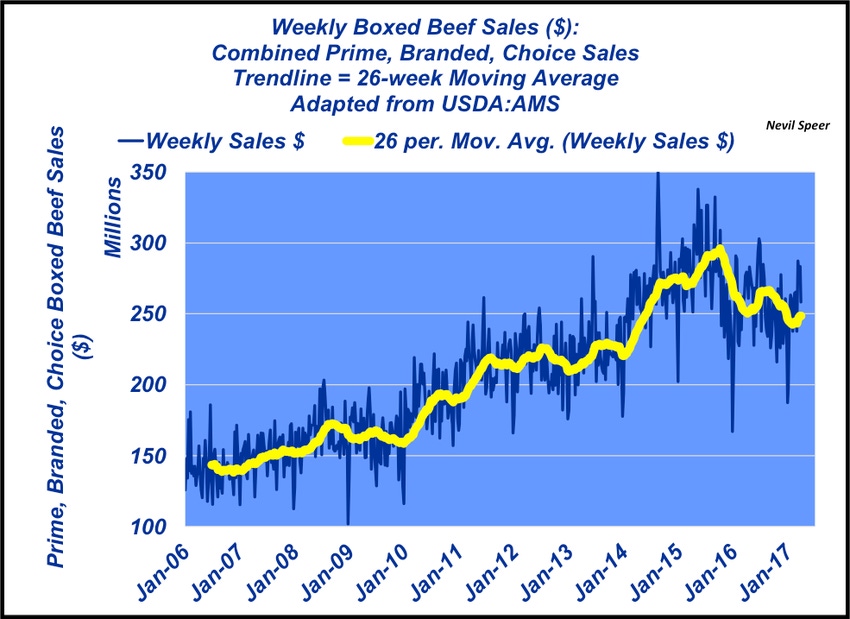 During the past several weeks, we've focused on the beef industry's quality grade performance in this column. Most notably, the slaughter mix managed to achieve a new record in mid-March: nearly 8% of carcasses graded Prime while 74% graded Choice for a combined 82% mark.
To that end, the beef industry has undergone a long-term commitment to quality that's generated a real shift in terms of production and tonnage. In other words, that record was no accident. 
To demonstrate that reality, last week's chart combined weekly Prime, branded and Choice tonnage sales. The industry set a new record for weekly Prime, branded and Choice tonnage last November at 152 million pounds. However, most important is the long-term trend: The six-month moving average is currently running around 130-million pounds versus 10 years ago when it was about 95 million pounds.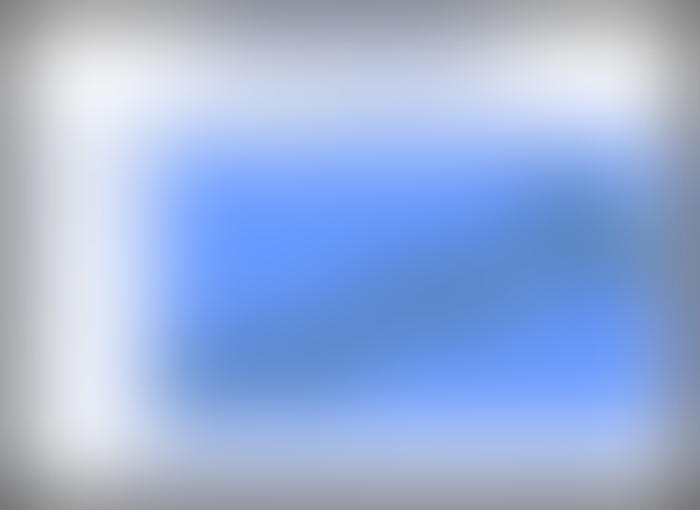 That has a real impact on dollars, as this week's chart shows. Ten years ago, the beef industry was generating around $140 million every week for Prime, branded and Choice sales. Fast forward to 2017 – the six-month average is currently trending around $250 million, and has been as high as $300 million!
In other words, the beef industry has boosted its ability to sell Prime or Choice product and is generating more dollars at the higher end of the market as a result. Research clearly shows that's where we want our customers – there's more customer satisfaction and resultant pricing power at the upper-end of quality grade mix. 
These trends are an important driver for beef's competitive position in the marketplace. How do you perceive the quality grade trends that have occurred within the industry during the past decade or so? What does the industry need to do going forward to maintain a favorable position with its customers? What further changes might we see around beef quality in the next 10 years? Leave your thoughts in the comments section below.
Nevil Speer is based in Bowling Green, Ky., and serves as vice president of U.S. operations for AgriClear, Inc. – a wholly-owned subsidiary of TMX Group Limited. The views and opinions of the author expressed herein do not necessarily state or reflect those of the TMX Group Limited and Natural Gas Exchange Inc.
Subscribe to Our Newsletters
BEEF Magazine is the source for beef production, management and market news.
You May Also Like
---