Push made for Senate passage of ag labor bill
Push made for Senate passage of ag labor bill
ABIC committing additional $8 million in effort to get ag labor reform across the finish line in 2022.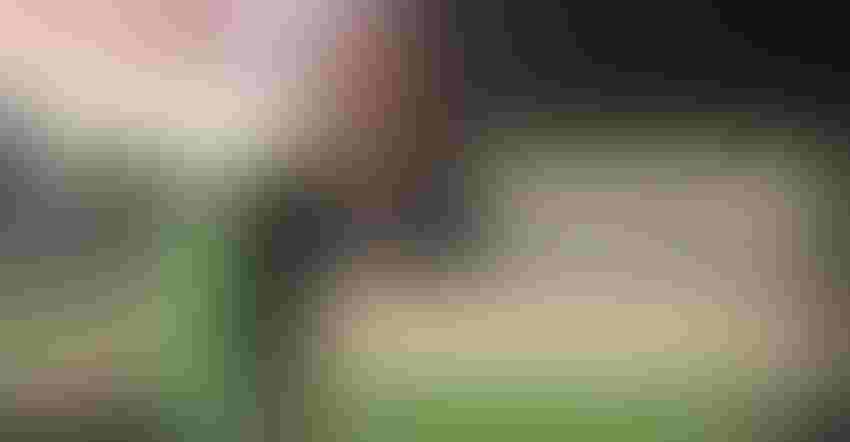 TIME TO ACT: Rep. Dan Newhouse, R-Wash., joined with agricultural stakeholders to urge the Senate to take up his bill, Farm Workforce Modernization Act. "When we're in the midst of a labor crisis, why would we not pass labor reform?" he asks.
Rep. Newhouse office
Supporters of ag labor reform were again calling on the Senate to take up the House's Farm Workforce Modernization Act in a press conference on Capitol Hill on Sept. 15. Industry members joined one of the lead sponsors, Rep. Dan Newhouse, R-Wash., to urge passage due to the growing food crisis and increasing food prices.
The Farm Workforce Modernization Act, which passed the House for the second time in March 2021, creates a workforce solution for America's agriculture industry. However, action in the Senate has been stalled awaiting a bill from Sens. Mike Crapo, R-Idaho, and Michael Bennet, D-Colo.
Newhouse notes by creating a secure, reliable agriculture labor program, this legislation removes opportunities to work illegally in the United States, strengthens border security, lowers food costs for Americans, and ensures a stable, legal workforce for farms and ranches for years to come.
Newhouse was joined by the American Business Immigration Coalition Action (ABIC Action), National Council of Farmer Cooperatives (NCFC), AmericanHort, the International Fresh Produce Association, U.S. Apple Association, National Milk Producers Federation (NMPF), US Custom Harvesters, Inc., and Tyson Foods.
American Business Immigration Coalition Action Executive Director Rebecca Shi says this week's Consumer Price Index report shows that that Americans are facing the highest food price inflation since 1979 with a  13.5% jump in groceries with chicken prices up 6.6% and eggs up nearly 40%.
"We're in a crisis and if we want Americans to be able to eat affordable, safe food and for our nation to be able to feed itself independently and not be forced to rely on imports, we need Senators Crapo and Bennet to file their Senate bill, building on the work the House has already done passing the Farm Workforce Modernization Act twice," Shi states.
"The cost of doing nothing is simply too great—it's time to file this bill," Shi continues.
Shi announced ABIC Action is committing $8 million to advance the bill this year. Part of their efforts will be holding grassroots events across the country with agricultural producers and featuring those impacted by lack of action as well as supporting those Congressional members who support ag labor reform.
National Council of Farmer Cooperatives President and CEO Chuck Conner says for the last decade he's led a wide coalition of agricultural groups to find a solution for the ag labor crisis and do so in a united effort.
"We're going into an election cycle and soon in a farm bill debate. We do not believe you can claim a platform of being pro-farmer in this country if you are not willing to stick your neck out and try to do something to solve this labor crisis," Conner says. "While this might be a politically difficult issue, the solution is actually pretty easy and straightforward. We need political will in the Senate and Congress to solve this problem that's been around for a very long time."
Conner continues, "Without addressing the ag labor crisis now, our efforts next year to develop a sound farm bill will, for many producers, ring hollow as they will lack the workers they need to plant or harvest crops or care for their animals."
National Milk Producers Federation Senior Director of Government Relations Claudia Larson shares that across the country dairy farms have gone out of business because the labor crisis is preventing them from making the decisions and investments necessary to continue to operate. "In many cases, it is no longer workforce uncertainty that affects farmers' business decisions – it's the new, unfortunate reality that there just aren't enough workers," Larson says. "Dairy needs reform that both protects our current workers and their families and grants our farmers meaningful access to a workable guestworker program."
Growers in the horticulture sector of agriculture report that one out of every five positions sits empty, according to Craig Regelbrugge, executive vice president for AmericanHort.
"The clock is ticking fast, but there is still time for the Senate to act on farm workforce reform that can provide immediate relief to agricultural producers and consumers," Regelbrugge says. "America's food security intertwines with our national security. Reforms to our broken visa and immigration system will help tamp down food price inflation and strengthen local economies."
Newhouse pleaded with his Senate counterparts to act. "It's time to move the Farm Workforce Modernization Act forward. It's on you now. Because with your help we can finally secure our borders, lower food costs and provide a lasting solution for our farmers and ranchers."
Subscribe to Our Newsletters
BEEF Magazine is the source for beef production, management and market news.
You May Also Like
---