Say goodbye and good riddance to WOTUS
Say goodbye and good riddance to WOTUS
EPA has announced it will repeal the waters of the U.S. rule.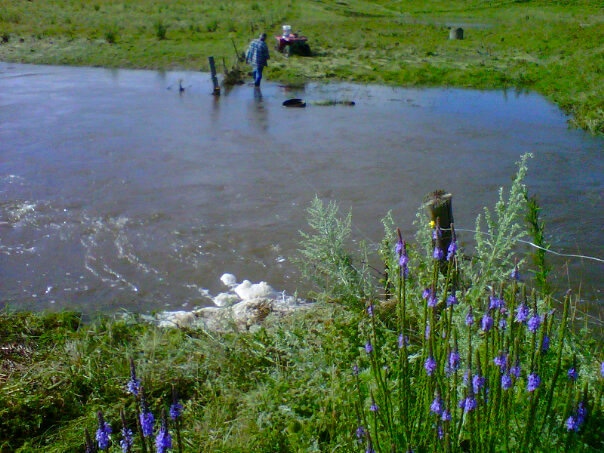 At long last, American landowners will be empowered to appropriately manage their land and waters once again, using common sense and environmental stewardship practices without interference from the government.
At the end of June, the Environmental Protection Agency (EPA) announced its plans to repeal the Obama administration's Waters of the U.S. (WOTUS) rule, calling on other agencies to re-evaluate and revise the enforcement of this deeply flawed rule.
While Americans may be frustrated by President Donald Trump's erratic and non-sensical tweets, farmers and ranchers can be pleased to know he is at least following through on his campaign promise to end WOTUS.
In a recent press release, House Agriculture Committee Chairman K. Michael Conaway praised the repeal of WOTUS and criticized the Obama administration for its attempted land grab.
Conaway said, "WOTUS has never been about clean water, it was about feeding the Obama EPA's insatiable appetite for power. Well that ends now. Today's EPA announcement is an important first step to getting the federal government out of America's backyards, fields and ditches and restoring certainty and integrity to our regulatory process.
"But our work isn't done. As the case of California farmer John Duarte clearly highlights, the Corps and DOJ also need to re-evaluate and revise their enforcement of the Clean Water Act and WOTUS to ensure we protect our farmers and ranchers from onerous fines and penalties that threaten their way of life. I have confidence this administration will get the policy right and allow farmers and ranchers to be the capable stewards of the land they've always been."
According to the release, Conway and House Judiciary Committee Chairman Bob Goodlatte recently sent a letter to U.S. General Jeff Sessions calling for a review of the Department of Justice's decision to prosecute a California court case alleging violations under the Clean Water Act, directly related to the WOTUS rule.
Learn about Duarte's $2.8 million court case by clicking here.
The National Cattlemen's Beef Association (NCBA) also praised the move to end WOTUS.
"This is another great step in the right direction, and the administration deserves a great deal of credit for injecting some much-needed common sense into our nation's environmental policies," said Craig Uden, NCBA president, in an interview with the High Plains Journal. "It's important to remember, though, that this rule isn't dead yet. The rule-making process continues, and NCBA will submit and solicit additional comments on behalf of America's cattle producers so that they finally get the sanity and clarity they need on land use policy."
Yes, there is much work to still be done, but with the dangerous WOTUS rule out of the way, we can certainly pause to celebrate.
Subscribe to Our Newsletters
BEEF Magazine is the source for beef production, management and market news.
You May Also Like
---