Sell Off Government Land To Aid In Deficit Battle
Sell Off Government Land To Aid In Deficit Battle
Each week, BEEF magazine runs an online poll at beefmagazine.com. In August, when Congress and President Obama were wrangling over raising the federal debt ceiling, we posed the question: "Should the U.S. raise its debt ceiling above the current $14.3 trillion?"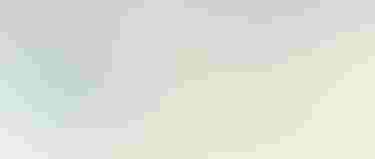 Each week, BEEF magazine runs an online poll at beefmagazine.com. In August, when Congress and President Obama were wrangling over raising the federal debt ceiling, we posed the question: "Should the U.S. raise its debt ceiling above the current $14.3 trillion?"
With 350 votes tallied over that weeklong period, 11% said "Yes. The future of the U.S. and world economy is at stake"; 21% said "Yes, but only with significant spending cuts"; and 66% said "No. The country must live within its means." Less than 1% had no opinion.
It's obvious that the country can't continue to spend with the disregard of old; at the minimum, we have to spend more wisely. We also have to raise revenue. Some argue that hiking taxes is the answer; others say it's getting government off the back of private enterprise so that it can innovate and grow the economy.
A while back, I was cruising around some favorite websites and landed on www.environmentaltrends.org. What caught my eye was a graphic depicting the extent of government land ownership – state and federal – in the U.S. A portion of that graphic is depicted below.
You'll notice that federal and state government control almost 90% of Alaska, more than 80% of Nevada, 70% of Utah, 65% of Idaho and about 55% of Wyoming and Arizona. And this accounting doesn't even include military or tribal land, nor water areas, leases or easements, according to the Natural Resources Council of Maine.
All told, the federal government is by far the largest landowner in the U.S., and state and federal land ownership exceeds 30% in at least 16 states.
Today's economic climate has forced dramatic reductions in management budgets for public lands. Perhaps it's time to lessen government's burden, and raise revenue, by selling some of these holdings to private citizens. The revenue would help offset the deficit, while these lands would likely become more productive in private hands, generating even more revenue.
I am not arguing all state and federal parks and holdings go on the block, but does it really make sense for government to own 90% of Alaska, 80% of Nevada, 70% of Utah, and 65% of Idaho?
View the results of all past polls at beefmagazine.com/polls/archive/.
Subscribe to Our Newsletters
BEEF Magazine is the source for beef production, management and market news.
You May Also Like
---