Senate bill would require 50% cash cattle sales
Senate bill would require 50% cash cattle sales
7 senators introduce bill to require major packers purchase at least half their cattle supplies via cash negotiated sales.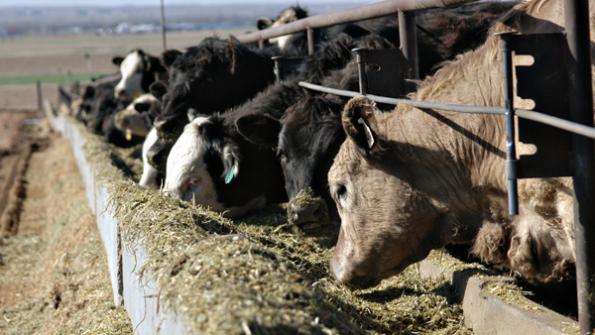 On Tuesday, US Senators Chuck Grassley (R-IA) and Jon Tester (D-MT) introduced a bill to require U.S. beef processing facilities that slaughter over 125,000 head of cattle each year to purchase a minimum of 50% of their daily volume of beef slaughter on the open or "spot" market.
The bill amends portions of the Agricultural Marketing Act of 1946, and would affect packers who are required to report daily purchases and quantities. It excludes packers that own only one plant, and also excludes pork, poultry, some dairy-bred animals, plus beef animals over 30 months and foreign animals.
The animals purchased and reported as negotiated cash sales would have to be slaughtered within 14 days as the bill exists at this time.
You can read the bill as it was introduced at this link.
Joining Senators Grassley and Tester as original co-sponsors of this bill are Senators Joni Ernst (R-IA), Steve Daines (R-MT), Mike Rounds (R-SD), Tina Smith (D-MN) and Cindy Hyde-Smith (R-MS).
The amount of cash negotiated sales varies widely across the country, with Iowa commonly selling up to 50% of fed cattle as cash sales, while the Texas-Oklahoma-New Mexico region sells less than 10% and Colorado probably far less than that. Former USDA market reporter Corbitt Wall says a total of about 22% of fed cattle across the entire 5-area cattle marketing region are sold on a cash basis. Incidentally, Wall and others have asked for a 30% requirement for negotiated cash sales.
Several economists and many cattle producers have all said in recent years the small amount of cash negotiated sales has damaged real price discovery in the fed cattle market.
The United States Cattlemen's Association (USCA) says, "This bill would allow the Livestock Mandatory Reporting system to be better utilized as a mechanism for accurate and transparent reporting, which will advance price discovery and shore up the fundamentals of the CME cattle futures contracts."
During his introductory remarks on the Senate floor Grassley said, "They [packers] use tactics such as bottlenecking processing speeds, importing foreign meat, utilizing private forward-formula contracts and piling up meat in cold storage to delay the need to purchase live cattle. I'm glad the President asked the Department of Justice to look into these schemes to see if any of the behavior is illegal."
In 2002 Grassley introduced a similar bill mandating a percentage of weekly slaughter come from a negotiated cash price. Grassley said he continued introducing that bill until 2009, but could never interest enough other legislators to advance the bill.
(USCA) President Brooke Miller issued the following statement: noted the Livestock Mandatory Reporting program expires on September 30 this year and suggested this new bill could play an important role in conversations leading up to the reauthorization of the mandatory price reporting bill.
Subscribe to Our Newsletters
BEEF Magazine is the source for beef production, management and market news.
You May Also Like
---