Senate takes action on environmental regulations
Senate takes action on environmental regulations
Resolution of disapproval that addresses recent Biden action that rolled back NEPA regulatory reform.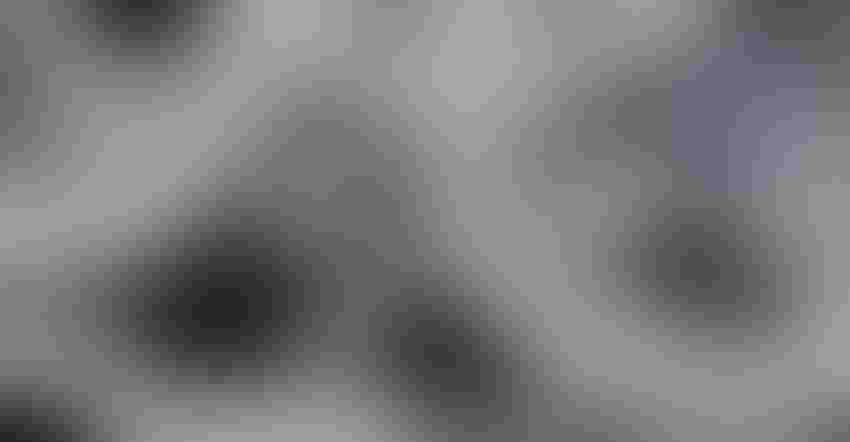 Thursday the U.S. Senate voted to reverse the Council on Environmental Quality rulemaking related to the National Environmental Policy Act Implementing Regulations Revisions. U.S. Senator Dan Sullivan, R-Alaska, introduced S.J. Res. 55, a joint resolution of disapproval under the Congressional Review Act(CRA), with all 49 of his Senate Republican colleagues to nullify the Biden administration's NEPA regulations.
The vote cleared in the Senate with all Republicans supporting the measure as well as Sen. Joe Manchin, D-W.V. Sen. Jeff Merkley, D-Ore., Sen. Patrick Leahy, D-Vt., and Sen. John Cornyn, R-Texas did not vote.
The recently enacted Biden administration NEPA rules, authored by the White House Council on Environmental Quality, undermine important provisions in the Infrastructure Investment and Jobs Act intended to streamline key elements of our broken federal permitting process, which Sullivan played a leading role in writing. Additionally, the Biden administration's NEPA rules are a substantial rollback of the Trump administration's 2020 NEPA regulations, which were the first major modernization of federal environmental reviews since 1978.
The resolution of disapproval was supported by the American Farm Bureau Federation, National Cattlemen's Beef Association, Public Lands Council, Agricultural Retailers Association for a total of over 40 groups.
"Continued challenges from the pandemic, supply chain issues and the drought in the West are impacting farmers, ranchers and the American public in the form of increased food and fuel prices. The situation will now be made worse by the return to a slow and cumbersome NEPA review process that, in many cases, takes years to complete," wrote AFBF President Zippy Duvall in a letter of support of the resolution.
"I want to thank all of my Republican colleagues for cosponsoring this resolution. A broad coalition in Congress last year included commonsense permitting reforms in the bipartisan infrastructure bill to ensure that projects wouldn't be stalled by endless review and delay," says Sullivan. "Remarkably, those important provisions to cut federal red tape, supported by America's workers, are now being killed by the Biden administration's new NEPA regulations." 
The bridges and roads, pipelines and tunnels, ports and runways that American taxpayers were promised will now suffer from an increasing regulatory quagmire, Sullivan says.
"It doesn't have to be this way. When NEPA was originally enacted, the average environmental impact statement took less than a year to complete. Today, the average EIS takes four to six years to complete at a cost of several millions of dollars," he adds. "My resolution will work to end this bureaucratic stagnation."
Because of the provisions of the Congressional Review Act, my Senate Democratic colleagues will have to vote and make a choice: Will they capitulate to the far-left radical environmentalists, or will they stand with the American people and the hard-working men and women of this country who build the vital hard infrastructure projects we need? There won't be any hiding from this vote. It will be very interesting to see who my Democratic colleagues stand with. I know who I stand for: the men and women who build our country." 
Agricultural Retailers Association Senior Vice President of Public Policy & Counsel Richard Gupton applauded the Senate for adopting the proposal. "It is critical for the administration to reinstitute these necessary NEPA reforms to speed up the approval process for much-needed infrastructure projects," Gupton says.

"These reforms will create economic development, jobs and address supply chain disruptions, which will especially benefit the rural communities where agricultural retailers and their farmer customers live and work. We urge the U.S. House of Representatives to pass this important resolution as soon as possible," Gupton adds.
"For years, the National Environmental Policy Act process was inefficient and unreasonably costly. Bureaucratic delays held up critical transportation projects, water infrastructure, and basic stewardship activities. With this rule, the administration has turned back to the clock to a process that they themselves recognized as broken. Ranchers and the lands they manage need clear, predictable, and timely NEPA analysis," says Kaitlynn Glover, executive director of the Public Lands Council and NCBA Natural Resources.
The CRA provides Congress an expedited mechanism to overturn certain federal agency regulations and actions through a joint resolution of disapproval. A joint resolution of disapproval under the CRA is afforded special procedures, bypassing normal Senate rules and allowing for a vote on the Senate floor. If a CRA joint resolution of disapproval is approved by a simple majority in both houses of Congress and signed by the President—or if Congress successfully overrides a presidential veto—the rule is invalidated.
Subscribe to Our Newsletters
BEEF Magazine is the source for beef production, management and market news.
You May Also Like
---