Supporters Of BPI's Product Say, "Dude, It's Beef!"
Supporters Of BPI's Product Say, "Dude, It's Beef!"
Media hype over the quality and safety of lean, finely textured beef used in hamburger sold by Beef Products, Inc., has resulted in misrepresentation of the quality and nutrition of the product, supporters say.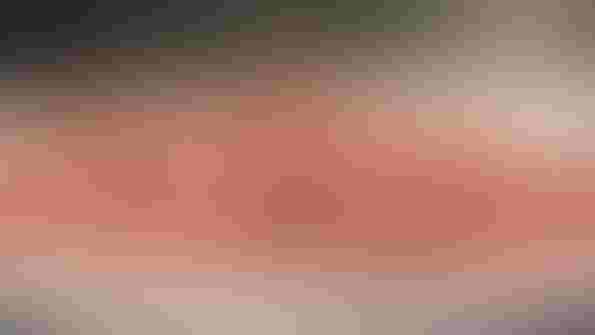 A host of governmental officials and beef industry leaders gathered in the Midwest this week to tour the South Sioux City, NE, beef processing company, Beef Products, Inc. (BPI), and address the media in regard to their disappointment with the recent media frenzy over what has been widely referred to as "pink slime."

Governors Rick Perry of Texas, Terry Branstad of Iowa, and Sam Brownback of Kansas, as well as Lieutenant Governors Rick Sheehy of Nebraska and Matt Michels of South Dakota, toured the BPI facility and then took part in a subsequent nine-member panel featured at a press conference to express their support of BPI. The company has recently experienced serious economic fallout from what it says is an inaccurate and unsubstantiated accusation that BPI is adding unsafe and unhealthy products to its hamburger.
Among the industry officials also taking part in the tour and panel were Gary Acuff, director of the Texas A&M University Center for Food Safety; Elisabeth Hagen, USDA Undersecretary for Food Safety; and Nancy Donley, past president of STOP (listen to Donley's comments here), a non-profit organization she has spearheaded since her six-year-old son Alex died due to an E. coli poisoning in 1993.
Acuff noted that sensationalized reports about the process used to obtain lean finely textured beef (LFTB) products for processing and the nutritional quality of the end product were a "misrepresentation of the characteristics of lean beef trimmings."
"It's being called a cheap, low-quality product," Acuff says, but it's a safe, sustainable product borne from consumer demands over the past 30 years. It helps ensure that consumers have the lean products they desire. The process makes use of advanced intervention technology to reduce the risk of food-borne disease. It is a responsible use of as much use as possible of the lean meat from a beef carcass."
Governors mobilize
Brownback noted that the media hype (listen to Brownback's comments here) has already resulted in closure of a BPI facility in Kansas, which idled 300 employees. BPI facilities in Waterloo, IA, and Amarillo, TX, were also closed this week. Perry commented that he was uncertain as to why the subject of LFTB had become such a focal point.
"In Texas, beef is a $7.5-billion-dollar industry," Perry said. "When we have these kinds of false rumors that have the potential to take down an entire company (like BPI), that really hits close to home. If the media feels that one of its responsibilities is to protect the public, it's important for the media to be responsible to answer to the public. It is the public that's being hurt here. I advise media leaders to ask and answer the question as to whether one individual has been poisoned, become sick or died from a product that came out of (BPI)."
"Pink slime" is a term coined in a 2002 e-mail that former USDA microbiologist Gerald Zirnstein sent to his colleagues, expressing his concern over the quality of the beef products resulting from the use of ammonium hydroxide in the processing method. Ammonium hydroxide is ammonia combined with water. The compound is used extensively in food processing, including baked goods, cheeses, chocolates and puddings. The U.S. Food and Drug Administration affirmed use of ammonium hydroxide in 1974 after extensive review of scientific literature about the compound and a detailed rule making process.
Use of ammonium hydroxide elevates pH in finished product. This is important, BPI says, because bacteria, especially gram-negative bacteria, like E coli 0157:H7 and salmonella, prefer an environment with a lower pH. By raising the pH, the odds of any pathogenic bacteria in the finished product are greatly reduced.
Celebrity chef Jamie Oliver's name is connected to at least some of the YouTube "pink slime" videos. Oliver is a British chef who began campaigning in the UK nearly 10 years ago to raise awareness of the obesity epidemic in children. Oliver's mission brought him to Huntington, WV, in 2010 to launch a movement to transform U.S. eating habits and produce and star in his first U.S. primetime network series (featured on ABC), "Jamie Oliver's Food Revolution." The show received an Emmy for Outstanding Reality Series.
Media misrepresentation charged
Acuff noted that "much harm" has been done to consumers through the use of the derogatory "pink slime" term and "documentaries" misrepresenting LFTB as a "filler."
"We would like to see the media stop misrepresenting LFTB," Acuff said. "When there are so many legitimate issues to concern ourselves with regarding food safety, it amazes me how we choose to ignore those hazards of greater significance and focus on issues that can be sensationalized to get attention, regardless of the reality of the concern. If the same amount of time and effort were focused on directing consumers how to properly cook foods, we might actually save some lives."
Hagen noted that the USDA will not eliminate hamburger containing LFTB from school food choices, primarily because of the nutritional, low-fat quality and cost-effectiveness of the meat. Schools, however, will be able to choose whether or not they purchase hamburger containing LFTB, although alternative products are more costly.
Sheehy expressed concern over the potential beef price increase the hysteria could initiate. He also noted that the public may opt to purchase a higher fat product, which would have an undesirable impact on obesity issues.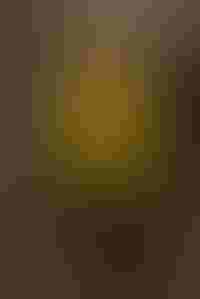 "Over the past 20 years, we've worked to encourage people to consume leaner beef," Sheehy said. "This unwarranted scare could drive up prices and cause consumers to purchase higher fat products. I hope the 'Dude its beef!' slogan catches on. That's what this is, beef."
Sally Greenberg, National Consumers League executive director, provided a written statement to conference attendees. She noted that, "food scientists and consumer organizations agree that LFTB is safe. BPI pioneered food safety interventions to significantly reduce the risk of pathogens in the meat they produced. Their use of ammonia in small amounts was used to reduce the risk of pathogenic E. coli in their product, and these levels never have posed a health risk to consumers."
More information about LFTB is available at www.beefproducts.com; www.beefisbeef.com and www.nclnet.org.
Subscribe to Our Newsletters
BEEF Magazine is the source for beef production, management and market news.
You May Also Like
---