Tandem Evolution: BQA & Veterinarian Responsibility
Tandem Evolution: BQA & Veterinarian Responsibility
Veterinarian's shifting role and BQA beget and drive each other.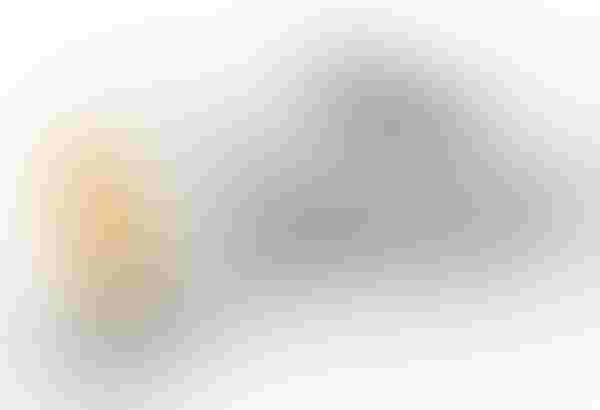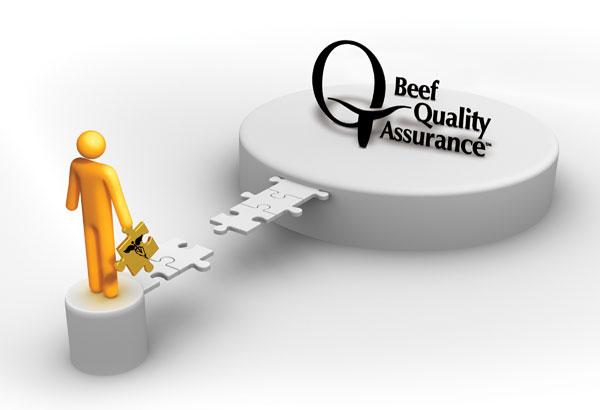 We don't spend a lot of time treating sick cattle," says Tom Furman, DVM, a partner with his father, Jim, in The Animal Center at Alliance, Neb. "We spend most of our time with clients preventing sickness in cattle."
"I can teach anyone to do a C-section," explains Dee Griffin, DVM, University of Nebraska Feedlot Production Management Veterinarian at the Great Plains Veterinary Educational Center (GPVEC) at Clay Center, Neb. "What's more important is helping ranchers make the management decisions that prevent the need for a C-section. Beef Quality Assurance (BQA) has always been about thoughtful, responsible cattle management."
These statements go a long way in describing the evolution of the industry's BQA program, and some would say the changing role of veterinarians themselves.
"What became obvious early on in the development of BQA is that if animals never get sick they are less apt to have a drug residue from medicine, an abscess from an injection site blemish, and there's no potential for the physical defect of a broken needle," Dr. Griffin explains.
A Closer Look: BQA & Animal Welfare: A Good Fit For Veterinarians
So, a program that began mostly as a means to ensure avoidance of drug residues embraced how to avoid product defects like injection site blemishes.
By the early 1990s, Dr. Griffin says the focus shone brighter on cow health as a way to improve calf health, which set the stage for development of calf preconditioning programs.
"People like Bud Williams, Temple Grandin and Tom Noffsinger demonstrated the interaction between cattle handling, cattle stress and cattle health," Dr. Griffin says. "So, the issue of animal handling became foremost."
Like what you are reading? Subscribe to Cow-Calf Weekly for beef industry updates every Friday in your inbox.
Next came development of animal care guidelines developed for the industry through an effort headed by consulting veterinarian Bob Smith in 1996. Dr. Griffin explains cattle care became the central BQA issue.
"So, vets have taken on a different role," Dr. Griffin says. "They are still charged with fixing health problems. When it comes to BQA, preventing product defects is still part of the job. But, the role today is more interactive with clients and more proactive in identifying potential problems and how to prevent them."
Shifting Business Models and Revenue
"The role of the veterinarian is changing quite a bit and has changed quite a bit. We're being asked to be involved in more aspects of production," says Travis Hill, DVM, a veterinarian with Feedlot Health Management Services (FHMS), LLC. "At FHMS we look for more opportunities to be involved in client operations. We advise clients on everything from animal health to nutrition to procurement optimization."
Consider the certification course in beef management offered through GPVEC.
"We offer eight sessions in production management," Dr. Griffin explains. "We don't talk about disease at all. We talk about epidemiology, production finance, and those kinds of things. We talk about production management and the interaction of all of these things."
Dr. Furman is certified in beef cow management through this course. He explains, "It's for veterinarians who want to sit down with ranch managers to talk about genetic selection, the breeding program, forage management and the big decisions that have great economic importance to the ranch."
Rather than an evolving veterinary role, Dr. Furman believes focusing on management has more to do with the choices a veterinary practice makes about how to best serve its clients' needs.
"The fire engine practice is more along the lines of, 'We have a C-section to do there, a bloat to take care over here,' where they spend so much time putting fires out that they don't have time to look at the big picture with clients," Dr. Furman says. "Our practice is a hybrid. We help clients make decisions to help them become more profitable. But, when the need arises we can go help them with the C-section."
That approach also fits how the business of veterinary care has changed over time.
"Traditionally, veterinarians made their money selling product and giving their education away," Dr. Furman says. "Now, producers buy products through a variety of channels and I think vets are more aware of the value of the education they can share."
"We still palpate cows for pregnancy, and maybe we go out for a few dystocias or to semen check bulls," Dr. Griffin says. "But, today the veterinarian is more involved in genetic selection, pelvic measuring, those kinds of things that help prevent the need for calving assistance to start with. More time is spent looking at records, preparing heifers for entering the herd."           
BQA Switches The Game To Offense
"Initially, BQA was primarily about putting injections in the right location. Now it has become more about assuring a quality product in every aspect of beef production," Dr. Hill says. "Now, record keeping isn't just about withdrawal times and proper vaccinations, it's about documenting everything from animal handling to necropsy technique. It has become a much more holistic approach to quality assurance." Though Dr. Hill's practice focuses primarily on feedlots, he also serves large stocker and cow-calf clients.
BEEF Video: The Changing Face Of Beef Quality Assurance
"BQA has long had this principle that it's cheaper to prevent a problem than it is to fix it. Figure out what can go wrong, how to avoid it and then document what you have accomplished," Dr. Griffin says. "That's kind of the process grandmother used to check her canning and keep her family from getting sick."
As much as anything, Dr. Hill says BQA continues to make producers more aware of the quality production process, the components and interactions involved.
Dave Nichols of Nichols Farms, a legendary seedstock producer and industry thinker at Bridgewater, Iowa, shares a colorful example.
"When the BQA program was first taking hold, I was using it; we had a poster up in our processing area telling us where we were supposed to give injections. But, we didn't take it as seriously as we should." Think here of taking a stab at vaccinating a steer that slipped by the head gate, rather than reloading him.
Then Nichols attended an industry luncheon held for the media in Iowa. He was sitting next to an animal science extension educator. They were served steaks, of course.
"He cut into his steak, looked stricken and fell back in his chair," Nichols remembers of his tablemate. "I really thought he must be having a heart attack or something."
As it turns out, the gentleman had cut square into a large abscess, the puss, the odor, all of the rest.
"If that had happened to one of the media people, the state of Iowa could have lost an untold amount of money in ten seconds," Nichols says. "Until then, I'd never seen an abscess in cooked meat. I went home and told our people if I caught anyone giving an injection anyplace other than the neck I'd find an abscess and make them eat it."
Fortunately, that never became necessary.
"I think BQA is a case where producers, veterinarians and consumers all learned about it at the same time and we continue to learn about it at the same time," Nichols says.
"As producers become more aware of BQA importance, they seek resources to become more proficient," Dr. Hill says.
BQA, of course, offers a number of tools, be it online training, assessments for each production sector or the opportunity to work more closely with their veterinarian to trade ideas and consider possibilities.
"For most of our clients BQA becomes integrated into their standard operating procedures. Some incorporate it into their Process Verified Programs (PVPs)," Dr. Hill says. "I think every veterinarian who wants to be involved with beef producers at any level should become a certified BQA trainer. It's very easy to do."
"I think vets should first of all set the example for BQA and be prepared to counsel their clients on why it's so important," Nichols says.
BQA's Next Step
"I'm absolutely convinced that documenting what we accomplished is the next decade of BQA," Dr. Griffin says.
Harkening back to that principle of figuring out what can go wrong, how to avoid it and then documenting what has been accomplished, Dr. Griffin believes the future is all about that last point.
"Feedlots today are being asked to do audits for companies like McDonald's. Packers are asking feeders to meet certain criteria to ensure that they can provide product to multi-national corporations" Dr. Griffin says. "We will see auditing requirements move backwards to the farm. Audits will become an increasing presence in livestock production. Assessments become step one to prepare you for these audits." He adds that on-farm auditing is already occurring in the poultry and pork industries. He suspects dairy will be the first cattle sector to face them.
Take a look at the BQA assessments for feedyard, cow-calf and stocker operations available for free at BQA.org. Some producers work through assessments on their own. Others find added value in working through them with their veterinarians.
Either way, and even if auditing never gets shoved all the way back to the ranch, Dr. Griffin explains, "It gives people a chance to see how they can improve the management and production in their own operations."
Besides helping producers hone the competitiveness of their own operations, Dr. Hill believes assessments help the industry as a whole with its collective competitive edge. He adds that it is also a way for the industry to document the facts of production that can be shared with consumers, rather than allowing misinformation to command the void.
"We get a lot of interns and visitors to our operation. I tell everyone who works here to do things as if someone from PETA was watching them," Nichols says. "When we see animal neglect or abuse around here, we call our local authorities who go and tell the people to take care of the stock or sell them. I don't think any of us as producers can afford to turn our heads to those kinds of things any longer."
Growing Opportunity
The assessments and the BQA they're tied to also create more opportunity for interaction between veterinarians and their clients.
"Lots of vets use BQA as a platform to discuss building protocols for vaccinations and regimens for treatment," Dr. Griffin says. "Feedlots and ranches seem very willing to pay for quality training and services."
"BQA and the client-veterinary interaction is more important today than it has ever been," Dr. Furman says.
As time goes on, all these veterinarians believe the role of veterinarians as educators and trainers will grow.
"Veterinarians have a fair amount of training in animal behavior; they get to look at the operations they serve from an outside perspective and have been tremendously important and active in training employees," Dr. Griffin says. "When I check up with veterinarians in the feedlots today, they have a very close interaction with cowboys and processing crews (not just the managers)."
Dr. Furman believes training will become more critical as a new generation of owners and managers emerge.
It's already happening.
The Animal Center is a mixed practice but mostly large animal serving feedlots and primarily 500+ head cow-calf operations. While most of Dr. Furman's clients still represent ranches that run eight and nine generations deep, others (about 20-25 percent) with a similar pedigree are changing ownership. Some of the new owners are corporate and have a history in the cattle business. Others are well-to-do absentee owners. In either case, the decision making process is less direct than it is dealing with the owner/managers of family ranches.
"As we get new owners, managers and employees in client operations we have to spend more time teaching them BQA basics," Dr. Furman says. "It comes down to education. BQA is a great opportunity to educate. There is tremendous value. Whether you're just starting out in the beef industry or are very progressive, you use BQA rules and guidelines as a reminder or as a point of education."
"We still need to lay the same foundation but spread it wider. Then, as we have this generational turnover we'll have to keep the foundation from crumbling. Everyone will have to work together."
Dr. Furman likens the necessity of BQA to that of keeping a saddle atop a horse.
"You've got to tighten the cinch to keep the saddle on a horse. BQA is as basic as that cinch is for anyone who wants to manage cattle profitably and sustainably. It's a must," Dr. Furman says. "We need to continue to do a good job, do it better, be concerned about how we're perceived by the public, and we all need to be on the same side.
"We have to make sure we don't slide backward."
You might also like:
Ag Lending Tips For Cattle Producers
Video: Animal Welfare: Why It Is Always Important To You
Build A Strong Network Of Veterinarian Professionals
Subscribe to Our Newsletters
BEEF Magazine is the source for beef production, management and market news.
You May Also Like
---