Temple Hits HBO
Temple Hits HBO
The U.S. beef industry will be front and center of America on Feb. 6 at 8 p.m. (EST). That marks the premiere on HBO of a biopic entitled Temple Grandin. The work chronicles the developmental and early professional years of Temple Grandin, the noted animal behaviorist and designer of livestock-handling facilities. Probably no person has had a greater effect over the past few decades on livestock handling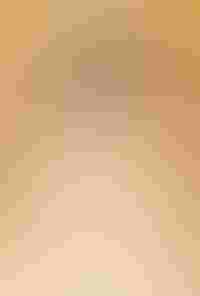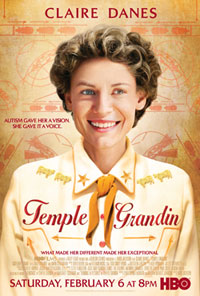 <b><a href="http://beefmagazine.com/beeftv/temple-grandin-video-trailer">View the behind-the-scenes movie trailer here.</a></b>
The U.S. beef industry will be front and center of America on Feb. 6 at 8 p.m. (EST). That marks the premiere on HBO of a biopic entitled "Temple Grandin." The work chronicles the developmental and early professional years of Temple Grandin, the noted animal behaviorist and designer of livestock-handling facilities.
Probably no person has had a greater effect over the past few decades on livestock handling in the U.S. or worldwide than Grandin, a Colorado State University professor of animal science. Grandin-designed facilities are in use throughout the world; in North America, almost half of all cattle are handled in a center-track restrainer system she designed for meat plants. Her writings on the flight zone and other principles of grazing animal behavior have helped many people to reduce stress on their animals during handling.
But Grandin's accomplishments are particularly noteworthy because she's one of the world's highest functioning autistics. She's worked to foster a better understanding of autism among the general population and is a prominent advocate for autism rights. And it's that vein that the HBO presentation explores using the livestock industry as a backdrop to her personal discovery and development.
"It's a really important story to tell. We've got to get kids into good educational programs and we've got to show that people with autism can do things. There are a lot of successful people who have even mild autism; I see them in all kinds of fields — construction, computer programmers and engineering. I even recognized autism traits in some of the people on the HBO set," she says.
Big names, big budget
"Temple Grandin" is directed by Mick Jackson from a screenplay by Christopher Monger and William Merritt Johnson that's based on the books "Emergence," by Grandin and Margaret Scariano, and "Thinking in Pictures" by Grandin. The production is studded with big names: Golden Globe winner Claire Danes portrays Grandin in a two-decade period that chronicles Grandin's challenges, growth and triumphs in the 1960s and '70s. Julia Ormond plays Grandin's mother Eustacia, Catherine O'Hara is her Aunt Ann, and David Strathairn is her influential high school science teacher and mentor Dr. Carlock.
The film's publicity notes describe the work this way: "The film chronicles Temple's early diagnosis; her turbulent growth and development during her school years; the enduring support she received from her mother, her aunt and her science teacher; and her emergence as a woman with an innate sensitivity and understanding of animal behavior."
The film provides a fascinating and unique blend of storytelling sprinkled with first-person perspective. Viewers are schooled on Grandin's autism by being taken inside her mind with a series of snapshot images that trace her self-perceptions and journey from childhood to the beginning of her career.
Director Jackson explains: "Before Temple, nobody had said, 'this is how it feels. This is what day to day, moment to moment, second to second, an autistic person goes through.' And yet, through her writings and lectures, Temple had done that, and I thought this would be a wonderful and unique opportunity. We could use all the techniques of cinema to try and bring this very different perception of the world to light for other people."
Credit for realization of the work goes to executive producer Emily Gerson Saines, mother of an autistic child. She was given Grandin's book "Thinking in Pictures," which helped her maneuver through her son's very difficult early years.
"When I read Temple's book it became my singular source of hope. It allowed me to believe that my son could one day contribute something to society," she says.
Hoping to bring the moving story to life, Gerson Saines reached out to Grandin, whose familiarity with Gerson Saines' cofounding of the Autism Coalition was the ticket to their collaboration.
"Temple's story was that of a woman who didn't overcome her autism, but who used her autism to great effect," explains Gerson Saines. "Temple not only changed the face of the livestock industry, but she really changed the face of autism. She was able to tell people what it was she was feeling and, to a greater extent, how it made her feel."
Temple in a time machine
Grandin is very effectively portrayed in the film by Danes. In fact, anyone who actually knows Grandin should be awed by Danes' accurate depiction of her mannerisms and speech.
Danes says her experience in becoming Grandin was "both a visual and auditory exercise." The duo met for half a day in Danes' New York apartment, and Grandin provided Danes with hours of her videotaped presentations.
During their meeting, Danes recorded some of their conversations, which her vocal coach then broke down into segments for her to download onto her iPod. Through a series of daily drills, Danes quickly adopted Grandin's cadence and speech patterns.
Besides repeatedly viewing Grandin in videotapes and studying her language and body movements, Danes says she spent weeks reading literature on autism, observing at autistic schools, meeting with autistic teenage girls, and working with coaches to reproduce Grandin's speech and body movements.
"Temple describes herself as a visual thinker and that language is basically secondary for her," Danes says. I tried to see like that, to render that. Sometimes I would attempt to think the way that she does and I would find myself making sort of visual puns when I was in that mode."
Grandin says she's impressed by the final work. "I hope this movie will do a lot of things, better awareness of autism being one thing. But, I thought it was wonderful. I was watching Claire being me and it was like traveling in a time machine back to the 1960s and '70s."
Grandin's involvement in the work was integral. "I read over the script and they changed things I hated. I was adamant that they depict me as I was. I never did a lot of boy chasing and dating; tons of romantic stuff is not part of my life. I have to admit I occasionally used a few swear words.
"And the cattle had to be right. I didn't want Holstein calves or a situation like in the movie 'City Slickers' where the cattle weren't right," Grandin says.
Overall, the production is true to actual events, though there is some time compression of events in order to fit the story, she says.
"I think the beef industry comes across very well in this movie. I had a lot of input into making my cattle stuff accurate and they showed a feedyard as a door to opportunity, so the beef industry was presented very well," Grandin says.
Subscribe to Our Newsletters
BEEF Magazine is the source for beef production, management and market news.
You May Also Like
---