Thune introduces Food and Energy Security Act
Thune introduces Food and Energy Security Act
Legislation prohibits regulations if they increase food or energy prices when inflation is higher than 4.5%.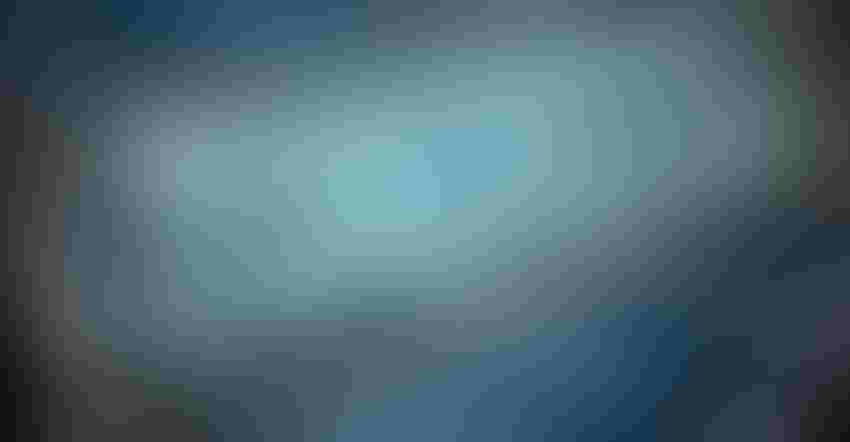 Several Senate Republican colleagues joined Sen. John Thune, R-S.D., in introducing the Food and Energy Security Act, legislation that would prohibit the Biden administration from imposing regulations such as its proposed climate reporting rule if it would drive up food, energy or gas prices. Specifically, the bill would require federal financial and securities regulators to estimate the impact of their rules on affected businesses involved in the agriculture or energy supply chains. 
The bill would prohibit federal regulators from implementing any rule that would increase food or energy prices if inflation is higher than 4.5%. Since the start of 2022, inflation has consistently been over 7% with the inflation rate hitting 9.1% in June—a four decade high.
"This legislation would not only prevent the administration from implementing rules that increase costs, but it would also require the administration to recognize that its actions – and the broader ESG movement – have real-world impacts that compromise our nation's food and energy security," says Thune.
The legislation was co-sponsored by U.S. Sens. John Barrasso, R-Wyo., Mike Braun, R-Ind., Mike Crapo, R-Idaho, Steve Daines, R-Mont., Joni Ernst, R-Iowa, Deb Fischer, R-Neb., Bill Hagerty, R-Tenn., John Hoeven, R-N.D., Jim Risch, R-Idaho, and Mike Rounds, R-S.D.
Since President Biden was sworn into office, his administration has proposed rules and announced initiatives that would discourage banks, credit unions, and other financial firms from financing the fossil fuel industry and other sectors of the economy. Ag groups have been critical of the proposed climate reporting rule from the U.S. Securities and Exchange Commission that could require additional reporting requirements on agriculture's emissions and climate impact.
"Small businesses across America continue to be concerned about how rulemaking relating to the so-called 'ESG movement' could disqualify them from doing business with public companies," says Kevin Kuhlman, vice president of federal government relations, National Federation of Independent Business. "Such rulemaking could have a devastating effect on small businesses in numerous industries, but also the small business economy generally with increased prices for things like fuel and food products. The Food and Energy Security Act is commonsense legislation that requires an analysis of these concerns by federal regulators and prohibits certain rulemaking while inflation remains high." 
"Earlier this year, the Biden administration proposed a massive climate disclosure rule that will create new reporting burdens for every farm, ranch, and small business in the country. This plan will harm producers and consumers alike," says Mary-Thomas Hart, environmental counsel at the National Cattlemen's Beef Association. "NCBA is proud to support the Food and Energy Security Act because rules like the U.S. Securities and Exchange Commission's emissions disclosure mandate add a costly burden to cattle producers, rural communities, and consumers across the country."
In March, the SEC proposed a rule that would require publicly traded companies to disclose their direct (scope 1), energy/electricity consumption (scope 2), and supply chain emissions (scope 3). By requiring the inclusion of scope 3 emissions, cattle producers who supply beef to publicly traded processors, restaurants, and retailers would be subject to these overreaching financial regulations. The SEC is a Wall Street regulator, not an environmental or agricultural agency, and their proposed climate rule goes far beyond the agency's jurisdiction, NCBA says.

NCBA submitted technical comments in opposition to the rule and individual cattle producers sent over 7,400 letters to the SEC commissioners and members of Congress. The Food and Energy Security Act would prevent the SEC from implementing their broad climate rule, protecting cattle producers from red tape while ensuring that consumers continue to have access to affordable, wholesome proteins like beef.  
Subscribe to Our Newsletters
BEEF Magazine is the source for beef production, management and market news.
You May Also Like
---