Today's Beef Consumers Pose A Quality Challenge For Beef Producers
Today's Beef Consumers Pose A Quality Challenge For Beef Producers
While traditional definitions of quality still prevail, consumers want even more.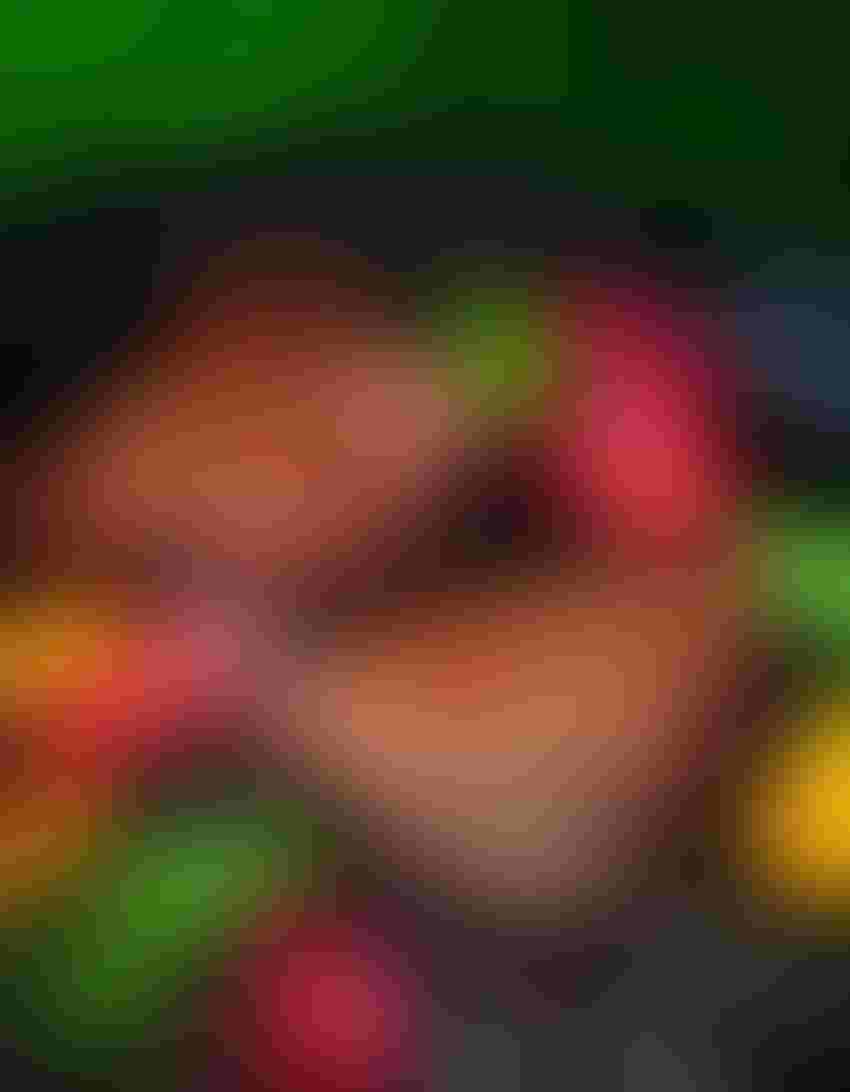 A conundrum with a pocket full of cash. That's one way to describe today's consumer. They want what they want and, in many cases, have the affluence to pay for it. And when looking at how they define value vs. how the beef industry traditionally has defined it, they appear to have taken baseball sage Yogi Berra's advice: "When you come to a fork in the road, take it."
"As we've defined value in the meat industry for a long time, it's been on U.S. Quality Grades," says John Stika, Certified Angus Beef® (CAB) president. "For us, it's been on marbling," he says. "Quality grades have historically been how value differences have been defined. It's typically how things have been priced in the meat case or on the menu."
And in many respects, that traditional definition of value is still valid for consumers and cattlemen alike. The top drivers in meat-purchasing behavior and meat consumption still remain taste and the overall dining experience, he says, and will likely continue to be for a long time.
CAB's sales figures are strong evidence of that. Over the past seven years, the program has experienced record sales growth, while the U.S. economy has been in the worst shape since the Great Depression.
The lesson, Stika says, is it's not just price. It's price in relation to value.
But the consumer is changing, and a portion of them define value differently now than they used to – they want more from their beef than just a great eating experience. That's where, for many in the beef industry, the road begins to fork.
Subscribe now to Cow-Calf Weekly to get the latest industry research and information in your inbox every Friday!
"The consumer is giving us a lot of signals," Stika says, "and factors about quality and value today go beyond the traditional. They start to include a lot of extrinsic clues about what consumers are looking for: food safety, wholesomeness, convenience, humanely raised, natural, grass-fed, organic, local, socially responsible, free-range. All these things that move away from inherent characteristics of protein and become process attributes of how we raise and produce these products."
To understand why recognizing and being able to react to this is important, Stika says a walk through the industry's recent history is instructive.
"If you go back and look at the last time as an industry that we put the consumer in the back seat rather than alongside us, we saw a two-decade decline in beef market share," he says. "What that tells us is, even for a program rooted in the traditional definition of quality and value, we better put our arm around that consumer and find out how we stay relevant to them moving forward."
Many consumers are still comfortable with buying traditionally produced beef. But a growing percentage of consumers are looking for something more. In fact, CAB introduced a Natural program in 2004, in response to license partners who felt they were losing sales.
"For us, out of 865 million lbs. (total annual sales of CAB product), the Natural program represents about 7 million lbs.," Stika says. So it's not large. "But it's a very strong message to those consumers who might go elsewhere, looking for a product that's important to them."
It's also a lesson in one of the fundamental principles of marketing, and that's product differentiation. Stika says the trend by consumers to demand not just beef's traditional and inherent quality and value, but those extrinsic values too, will only grow stronger.
Stika says he's a traditional production agriculture person. CAB had its Natural label in place for two years before he could read the label and not giggle, he says. "And over 15 years at CAB on the consumer side, my opinions probably haven't changed a lot, but my perspective has," he says. "I have greater appreciation for where consumers are coming from and what they're trying to tell us through the signals they're sending us."
Thus, the beef industry can make a choice, he says. "We don't have to supply them with what they want, or with what they're asking for, or give them more information, or make some changes to the way we produce beef today. We don't have to. We just have to go find another customer. The idea that they will buy protein regardless is something that we have found is not a very safe assumption."
You might also like:
Branded Product Provides Omega-3 Boosted Beef
Ignorance Is Ag's Biggest Challenge When Connecting With Consumers
3 Ways To Be More Transparent With Consumers
As The U.S. Beef Industry Shrinks, The Consuming Public Grows
Share This --> Infographics Highlight Beef's Story From Gate To Plate
Subscribe to Our Newsletters
BEEF Magazine is the source for beef production, management and market news.
You May Also Like
---