Transparent beef opportunity
Transparent beef opportunity
More and more consumers are demanding to know where their food comes from and that could be an opportunity for beef producers, especially when it comes to traceability.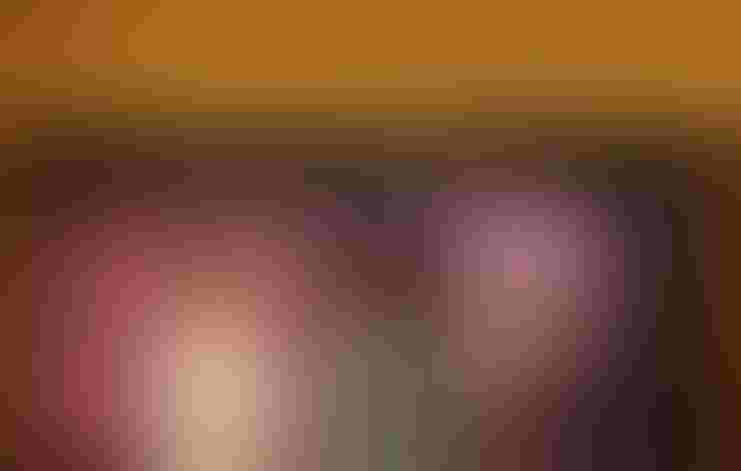 Knowing where their food comes from, how it was raised and all the rest is becoming less of an option and more of a deal-breaker with consumers.
"Consumer demand for more transparency and a sense of connection to where their food is grown or produced continues to have a significant impact on food supply chains," according to a recent report from CoBank's Knowledge Exchange Division. "At the retail level, customers are looking for labels that indicate farm management practices."
Specifically, based on Nielsen data, the KED folks say products with some form of transparency claim on the label represent 31% of all sales, and that figure is increasing. Think here of labels indicating such things as "antibiotic-free" or "free of artificial ingredients."
"You have customers who want to have a personal experience with their food," says Leann Saunders, president and co-founder, Where Food Comes From Inc. "Retailers have had to increase the differentiation and diversity of their products with information about product attributes."
Moreover, Saunders points out that increasingly more consumers are further away from food production, generationally. That increases their demand for knowing more about the food they consume.
For instance, a Feed4Thought survey conducted by Cargill recently found that twice as many Generation Y respondents (ages 18 to 34) in the U.S. and China reported knowing a livestock or seafood farmer, compared to those over 55 years old. Trends were similar in Mexico and France. While 81% of 18- to 34-year-old Chinese participants said they have visited a livestock or seafood farm during their lifetime, only 50% of their older compatriots had.
The CoBank report, titled "Consumers Calling the Shots: Desire for Transparency is Reshaping Dairy Supply Chains," looks at dairy, specifically, but it echoes the transparency momentum building for beef.
Tyson Fresh Meats announced in August that it had become the first beef processor to license the Progressive Beef program, a cattle management and sustainability program for feedlot operators.
"Now more than ever, consumers are demanding to know more about the beef they buy," says Steve Stouffer, president, Tyson Fresh Meats. "We want to not only help our customers answer questions from consumers, but also help the beef industry address these questions."
The Progressive Beef program helps heighten accountability and transparency through a verification system that involves USDA-approved auditors. The feedyards certified in the program are verified twice per year, and they focus efforts on three areas: cattle care, food safety and environmental sustainability, and they are verified twice per year. Each audit is a report card, and the metrics involved play a key role in the path of continuous improvement.
At the time of the Tyson announcement, more than 1 million head of cattle were cared for annually through the Progressive Beef program at certified feedyards, primarily located in the Midwest and Pacific Northwest.
In December, The Wendy's Co. was the first restaurant chain to partner with Progressive Beef. Wendy's plans to implement the program in a significant part of its beef supply starting this year, with at least 50% in the program by 2021. According to the announcement, the move further delivers on "Wendy's commitment to enhanced beef supply chain accountability, transparency and traceability."
Saunders explains that identity preservation and traceability is an inherent part of the messaging around product attributes and differentiation. That messaging includes where the food came from, how it was grown, the people involved and their values.
Who knows, maybe consumer demand will usher in the kind of national cattle ID and traceability program that has proven so elusive so far. Transparency doesn't mean being invisible, after all.
Subscribe to Our Newsletters
BEEF Magazine is the source for beef production, management and market news.
You May Also Like
---