Trump imposes steel and aluminum tariffs, excludes Mexico and Canada
Trump imposes steel and aluminum tariffs, excludes Mexico and Canada
Exempting some nations marks a compromise from Trump's initial plan for across-the-board tariffs.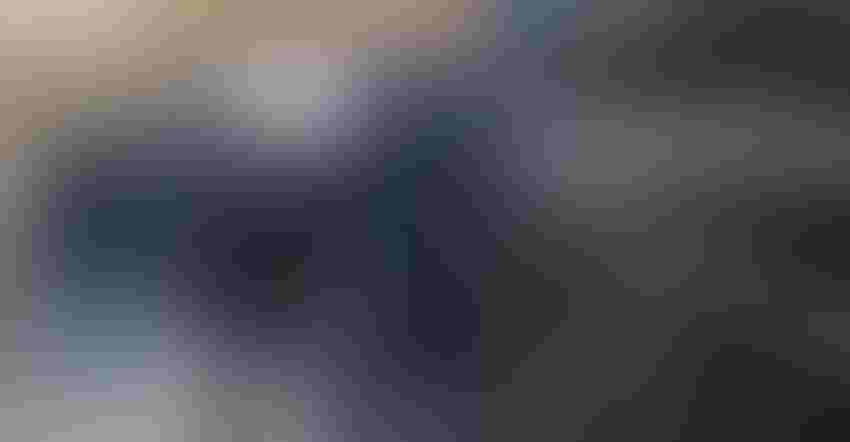 Laborers fill orders of machine grade steel to be shipped throughout the Pacific Northwest at the Pacific Machinery & Tool Steel Company on March 6, 2018, in Portland, Oregon.
Natalie Behring/GettyImages
by Andrew Mayeda and Jennifer Epstein
President Donald Trump is following through on his pledge to impose stiff tariffs on imported steel and aluminum, while excluding Canada and Mexico and leaving the door open to sparing other countries on the basis of national security.
The president was poised to sign a proclamation putting the tariffs in effect at a meeting Thursday afternoon with workers from the steel and aluminum industries. The U.S. will levy a 25% duty on steel and 10% on aluminum, the same level Trump promised when he revealed the plan March 1, according to a senior administration official who briefed reporters before the signing. The tariffs will take effect in 15 days, the official said. 
Exempting some nations marks a compromise from Trump's initial plan for across-the-board tariffs, which was harshly criticized by members of his own Republican party who said it would cost U.S. jobs, raise consumer prices and hit American manufacturers. Trading partners including the European Union threatened retaliation, triggering fears of a trade war. International Monetary Fund Managing Director Christine Lagarde said no one wins in a trade battle and warned the proposed tariffs could have a serious negative economic impact.
Message Received 
The message appeared to get through. Trump agreed to exclude Canada and Mexico from the duties because of their status as key regional allies and partners with the U.S. in renegotiating a new North American Free Trade Agreement, said the official, who spoke on condition of anonymity. Any U.S. trade partner has the option of asking to be excluded from the tariffs, the official said, and allies could be excluded if they can demonstrate how the tariffs would be damaging to their national security.
U.S. aluminum and steel stocks, which had declined earlier Thursday, continued to trade lower as Trump prepared to comment on his administration's import tariffs plan.
U.S. Steel Corp. was down 2.8% at 3:30 p.m. in New York, after earlier falling as much as 4.6%, while Nucor Corp., the largest American producer, dropped 2.9%. Alcoa Corp., the biggest U.S. aluminum producer, was down 1% after declining as much as 2.8%, while Century Aluminum Co. was down 7.1%.
The resistance to the tariffs came from within the administration, too, costing Trump his top economic adviser whose presence gave investors a sense of security about how the economy was being managed. Former Goldman Sachs President Gary Cohn, who opposed the tariffs, announced he was quitting as director of the White House's National Economic Council on Tuesday.
The prospect of further exclusions should trigger a push by U.S. allies in Europe, Australia and elsewhere to lobby for similar treatment to Canada and Mexico. 
The tariff threat has escalated tensions from Beijing to Brussels. On Thursday, China's foreign minister, Wang Yi, vowed a "justified and necessary response" to any efforts to incite a trade war. It was the Chinese government's most forcible response yet to the new tariffs.
Wang, who spoke on the sidelines of the National People's Congress in Beijing, urged the U.S. to work with China on a mutually beneficial solution.
"A trade war has never been the right way to solve the problem, especially under globalization," Wang said. Such a conflict "will only harm everyone and China will surely make a justified and necessary response."
Steel Supplier
Canada, the biggest supplier of steel and aluminum to the U.S., and No. 4 steel-provider Mexico had asked to be exempted, and indicated they would have retaliated if Trump includes them in the duties.
Negotiators from the U.S., Canada and Mexico wrapped up the seventh round of NAFTA talks this week in Mexico still hoping for a breakthrough on the biggest sticking points. No date has been announced yet for the next round of negotiations and it's almost certain the parties won't meet their goal to reach a deal by the end of March.
The EU has warned it would respond with its own 25% tariff to hit $3.5 billion of American goods. The bloc is targeting iconic U.S. brands produced in key Republican states on a range of consumer, agricultural and steel products, according to a list drawn up by the European Commission. 
Trump's authority to establish the tariffs stems from a Commerce Department investigation that found that imports of the metals pose a risk to national security. The probes were authorized under the seldom-used Section 232 of the 1962 Trade Expansion Act, that gives the president broad powers to impose trade restrictions on domestic security grounds.
To contact the reporters on this story: Andrew Mayeda in Washington at [email protected]; Jennifer Epstein in Washington at [email protected]
To contact the editors responsible for this story: Brendan Murray at [email protected]; Alex Wayne at [email protected]
Sarah McGregor 
© 2018 Bloomberg L.P
Subscribe to Our Newsletters
BEEF Magazine is the source for beef production, management and market news.
You May Also Like
---