Tweaks to farm bill conservation programs requested
Tweaks to farm bill conservation programs requested
CRP grazing and increasing funding for oversubscribed programs discussed at House Ag subcommittee hearing.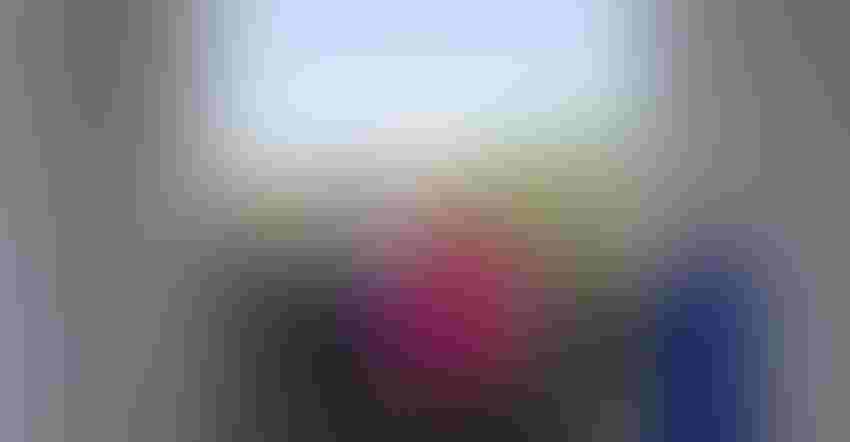 House Agriculture Committee - Flickr
The House Agriculture Committee continued its review of the farm bill with a hearing held September 20 by the Conservation and Forestry Subcommittee to review the conservation title of the 2018 Farm Bill. Witnesses offered their conservation priorities and offered grassroots suggestions on improvements needed to the title that continues to gain increased attention.
Overwhelmingly, witnesses testified about the need to encourage an approach that is voluntary and is not a one-size-fits all approach.
Michael Crowder, president of the National Association of Conservation Districts, wanted to reiterate one message to members. "Voluntary, locally-led, incentive-based conservation works."
Technical assistance, planning and engineering and financial assistance in the form of cost share or incentives, provide farmers with the knowledge and economic incentive to be able to make a change in their operation or maintain a conservation practice, testifies Nicole Berg, National Association of Wheat Growers President and Washington State wheat grower.
Berg shares that the 2018 Farm Bill maintained a strong commitment to voluntary, incentive-based conservation programs. The Natural Resources Conservation Service programs continue to be oversubscribed, with less than half of all applicants receiving NRCS funding nationwide. Specifically, wheat growers applied with 7,500 contracts between 2018 and 2021, and 5,000 valid applications from wheat growers went unfunded.
Crowder adds that approximately seven out of 10 farmers who want to invest in long-term health of their operations through the use of conservation programs are unfortunately turned away. The Environmental Quality Incentives Program was noted several times as a "workhorse of conservation programs" and the need to continue to invest in the program often most impacted by oversubscriptions.
Iowa beef producer Shayne Wiese, who testified on behalf of the National Cattlemen's Beef Association, testified that he wasn't turned down, but was never given an answer on his EQIP request. Wiese currently operates Wiese & Sons: Good Doin' Bulls along with this older brother in West Central Iowa. Wiese & Sons are advocates for conservation and utilize cover crops, CRP, water filtration buffers, and erosion reduction practices as part of their comprehensive commitment to environmental stewardship.
"While the intent of EQIP is to make conservation funding and technical assistance accessible to all producers, barriers to entry often disincentivize producers from using NRCS programs," testified Wiese. "Recently, I applied to receive EQIP cost-share funding but after months of waiting, I gave up and completed a water infrastructure project without assistance from USDA."
Wiese says the EQIP funding sought was for water infrastructure during a drought for their cattle. As a fifth-generation cattle farmer, he had access to land resources and capital to "bite the bullet" and pay for the water infrastructure investment without the use of EQIP funds. However, many other young farmers and ranchers wouldn't have the ability to do that without the cost share assistance.
Improvements suggested
Wiese testified that CRP has the potential to provide significant environmental benefit, but currently fails to maximize its value. "Changes made in the 2018 Farm Bill limit our ability to effectively manage CRP acreage with grazing," he says.
He explains, "Grazing is a valuable tool in maximizing carbon sequestration but is not a tool that we are able to use on CRP acreage without penalty. Livestock graze mature, stagnate grasses and allow regrowth of green, carbon-capturing plants. Our ranch took some land out of CRP and transitioned it into our cattle rotational grazing system recently. We have seen improvements to all pastures due to more grazing options."
Wiese fielded several questions on the importance of allowing grazing on CRP ground, including from subcommittee chairman Rep. Abigail Spanberger, D-Va. Wiese notes grazing access to CRP acreage will promote more opportunity for beginning ranchers to graze responsibly and provide existing pastures more rest and recovery during drought years. Furthermore, grazing should be included as a CRP mid-contract management tool, he adds. "Cattle and other forms of livestock can, and should, be the sustainable solution to managing CRP acreage," he says.
He says the flexibility to graze on CRP ground, even if it isn't declared by emergency haying, provides flexibility for the operation. "The environment benefits, the producer benefits and we benefit because we don't have the stress of dealing with drought or running out of grass and having to feed really expensive hay."
Berg suggested Congress needs to improve the flexibility of conservation programs. She also says NAWG wants to make sure NRCS and local Farm Service Agency staff can clearly articulate programmatic changes so farmers understand farm bill modifications or other administrative changes.
Impact of recent conservation funding
In opening remarks of the hearing, Rep. Doug LaMalfa, R-Calif., ranking member of the subcommittee, shared concerns from Republicans regarding the recent $3.5 billion allocated by USDA to fund the Partnerships for Climate-Smart Commodities that "comes with no mandate, direction or authorization from Congress on how to actually distribute it." In addition, the funding comes on top of the most recent reconciliation package, the Inflation Reduction Act, which provided roughly $20 billion for conservation programs.
Rep. Glenn "GT" Thompson, R-Pa., and ranking member of the full House Agriculture Committee, added these "actions are not good for long-term viability of these programs." He also expressed concern about the "earmarking of all the new money just for climate rather than letting the locally led process work."
Thompson states, "We want the conservation title to work for the producer and help not only provide environmental outcomes but also make good economic sense. We should also ensure that these programs are easy for producers to understand and access. We should look at ways to streamline and simplify our conservation programs."
Thompson says working lands will continue to an important component of the conservation programs and warned against prioritizing climate over every other natural resource concern.
Subscribe to Our Newsletters
BEEF Magazine is the source for beef production, management and market news.
You May Also Like
---