Unfounded Consumer Backlash Bashes LFTB
Unfounded Consumer Backlash Bashes LFTB
Unfounded consumer backlash to lean finely textured beef threatens a key cog in industry efficiency.Consumer reaction to an ABC News report about LFTB on March 7 was so loud and stunningly swift that three of the nation's largest grocers decided to quit offering ground beef containing LFTB.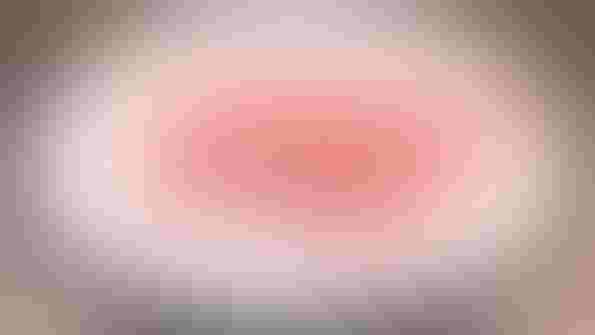 With lean finely textured beef (LFTB), we're producing beef that is safe, healthy and nutritious, along with drastically increasing the efficiency of the industry," says Dale Woerner. He's a Colorado State University assistant professor of meat science.
Rather than the media pariah that LFTB has become in recent months, Woerner says, "All of us in the business view LFTB as a stroke of genius."
Instead, consumer reaction to an ABC News report about LFTB on March 7 was so loud and stunningly swift that three of the nation's largest grocers decided to quit offering ground beef containing LFTB. Fast-food giants McDonalds, Burger King and Taco Bell made the same decision earlier this year.
Though USDA didn't abandon LFTB, it acquiesced to the public uproar by giving schools participating in the National School Lunch Program the option of choosing ground beef with or without LFTB. The agency also announced it will approve requests by ground beef product makers to voluntarily label their products that contain LFTB.
Keep in mind, USDA approved LFTB and the processes making it possible two decades ago, and the product has been used in billions of meals since then.
"It's produced according to USDA rules and under USDA inspection," says J. Patrick Boyle, president of the American Meat Institute (AMI). "USDA's confidence in the product is evidenced by the fact that it buys the product for its feeding programs. Its safety and wholesomeness is further bolstered by support from leaders in the consumer and food safety communities."
However, a Walmart statement explains, "As a result of customer and member feedback, Walmart and Sam's Club will begin offering fresh ground beef that does not contain LFTB… While the USDA and experts agree that beef containing LFTB is safe and nutritious, we are committed to listening to our customers and providing the quality products they want at prices they can afford."
Ironically, affordability becomes a key issue for ground beef void of LFTB.
LFTB in a nutshell
Relatively few outside the meat business knew much about LFTB until the recent media storm surrounding it, even though it was first approved by USDA in 1993.
According to Russell Cross, a world-renowned meat scientist and head of Texas A&M University's Department of Animal Science, every fed cattle carcass produces the equivalent of 12-15 lbs. of LFTB. Cross approved the LFTB process while serving as administrator of the USDA's Food Safety Inspection Service in 1993.
Since then, and before the consumer protest, Woerner says LFTB has been used in approximately 70-80% of U.S. ground beef.
LFTB is beef, just as milk is milk, whether it comes from a cow milked by hand or a machine. In this case, the stroke of genius Woerner referred to was the development of new technology that allowed separating lean from fat mechanically so that more lean beef could be harvested from each carcass. The result is LFTB, which is 96-98% lean beef.
According to Woerner, the inclusion rate of LFTB in ground beef has hovered around 10%, with a range of 5% to 20%. Based on sensory research, he says there is no negative impact on palatability at the different inclusion rates.
As U.S. consumers began eating more ground beef – more than 50% of domestic beef consumption is by way of ground beef – they also began asking for leaner grinds. You can take the choicest cuts from a carcass, grind them and have leaner burger, but it is prohibitively expensive. Or, you can do what meat processors have done for decades – mix leaner beef trimmings with fattier ones in order to create ground beef that is leaner overall.
Simplistically, every fed cattle carcass produces a variety of lean trimmings. Woerner explains these trimmings go three different market directions: 90% lean, 75% lean and 50% lean. The most pervasive trim component of each carcass is less than 50% lean, what we'll call sub-50% for purposes here.
Until LFTB came along, there wasn't a market for sub-50% trim other than rendering. With the advent of LFTB, processors could market sub-50% trim to Beef Products, Inc. (BPI), the nation's primary LFTB processor, or a handful of others. These processors separate the lean from the fat in the trim, producing the ultra-lean LFTB, which can be added back to fattier trim to create leaner grinds of hamburger more cost-effectively.
Besides cost effectiveness and the ability to meet consumer demand without having to import more lean trim, many would say LFTB's primary advantage is its safety. Though different processors employ different means, the BPI process includes blasting a puff of ammonium hydroxide on the beef. Ammonium hydroxide is approved by the FDA for use in a host of food industry practices. When used with LFTB, it's an effective post-harvest intervention against bacteria like E. coli and Salmonella.
If LFTB is cast into history's dustbin, once again there will be no market for sub-50% trimmings, at least currently. It will go to rendering.
"We try to harvest every single aspect of the animal during the process… The fact that we are going through this exercise of removing it (LFTB) from the market has caused the price of lean trimmings to go up over 15%. That's going to cause the price of ground beef to go up, and we all know who is going to pay for that – the consumer," Cross says.
At the same time, the value of the beef carcass decreases.
BPI estimates their LFTB production accounts for about $15/head of fed cattle; about $400 million annually. And, AMI estimates it would take as many as 1.5 million head more cattle to replace the lean void left if LFTB disappeared.
LFTB goes viral
With social media as the vector, the LFTB myths and misinformation multiplied and spread faster than a grass fire in high wind. Less than three weeks after the ABC News episode, BPI had idled three of its four LFTB processing plants in Iowa, Kansas and Texas. According to BPI, those plants accounted for around 650 jobs. To the company's everlasting credit, they decided to keep paying full salary and benefits to those employees while figuring out the potential for rescuing their livelihood.
Tyson Foods, one of many beef processors that sell beef trimmings to BPI, says the reduction of BPI's operations means less lean meat will be recovered and more of the beef trimmings will be converted into lower-value products.
"We believe the decrease in BPI's production will result in less lean beef available in the market and may result in higher consumer prices. Alternatively, we believe there may be an increase in the supply of some of the raw materials used to produce ground beef, and this may result in lower values that could ultimately affect livestock prices," Tyson said in a late-March statement.
On March 29, Iowa Gov. Terry Branstad initiated a media event and hosted the governors of Kansas and Texas, along with the lieutenant governors of Nebraska and South Dakota – states impacted by the plant closures – for a show of support for BPI in Sioux City. Also included in the conference were national media, USDA officials, representatives of food safety and consumer advocacy groups, animal scientists and academics.
At about the same time, BPI and other industry groups began encouraging consumers to study the facts, and then demand their retailers at least give them the choice between ground beef with and without LFTB.
Some retailers are doing just that Hyvee, Inc., with 235 retail stores in eight Midwestern states, explained in a late-March statement: "Following our recent decision to stop purchasing ground beef containing LFTB, we heard from many customers who asked us to continue carrying this product. They've sent us a clear message: They want a choice when it comes to ground beef, and they want to support companies that provide thousands of jobs in our Midwest trade area. In response to this feedback, Hy-Vee has made a decision to offer both kinds of ground beef – both with and without LFTB. Both products will be identified so customers can determine for themselves which type of ground beef they want to buy."
Economic dominos fall
In the meantime, negative economic consequences are rippling across the industry.
The week of March 30, Texas Cattle Feeders Association market analysts pointed out, "So far, the impact of the misrepresentation of LFTB has cost the 50% ground beef market about $10/cwt."
That same week, the drop credit plunged 55¢/cwt., equivalent to $6-$7/fed animal. At least part of that stemmed from declining tallow values due to the increased amount of sub-50% trim being rendered.
All the while, packer kills ran lighter as they figured out what to do with the sub-50% trim they'd been selling to LFTB processors, and also how to serve customers saying they no longer wanted ground beef containing LFTB.
Lighter kills compounded short-term beef demand already made tenuous by unexpected extra beef tonnage due to the mild winter, feedlots becoming less current in marketings, another surge in grain prices, and increasing gasoline prices overwhelming paltry gains in per-capita income.
"LFTB is a rather small component of the total carcass, but it's an important component," says Jim Robb, Livestock Marketing Information Center (LMIC) director.
At the end of March, Robb explained the market shock from the LFTB fiasco was too new to pinpoint specific impact on beef demand. He reckons a negative impact will emerge with more weeks of data.
Robb also notes what should be a chilling reminder to both beef producers and consumers in an age of quick-kill media: "Consumers in the U.S. don't have to buy beef; they likely wouldn't starve without it." 
Subscribe to Our Newsletters
BEEF Magazine is the source for beef production, management and market news.
You May Also Like
---