USDA Eases Into Enforcement Of Animal Disease Traceability Rule
USDA Eases Into Enforcement Of Animal Disease Traceability Rule
While education is still the emphasis, USDA is beginning to enforce enforcing its Animal Disease Traceability rule.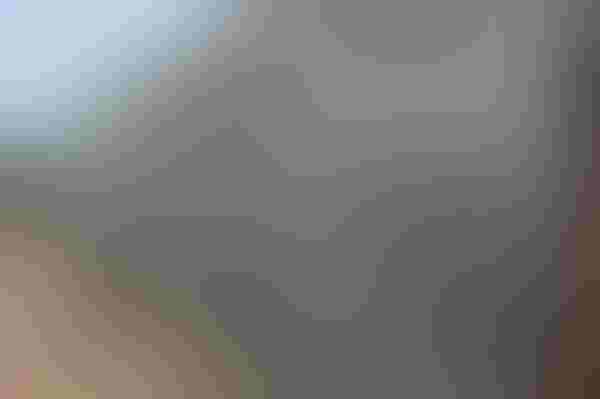 While the long and often controversial effort to develop a national animal identification (ID) system may not be completely finalized yet, complying with animal ID and movement regulations is now the law of the land.
And it has been for a while. U.S. cattle producers and their veterinarians have been working under USDA's Animal Disease Traceability (ADT) rule for the past 18 months. However, USDA and state animal health officials have been emphasizing education and cooperation rather than enforcement in an effort to achieve compliance with the ADT rule, according to Chelsea Good, Livestock Marketing Association (LMA) vice president of government and industry affairs.
Speaking during a webinar sponsored by GlobalVetLINK, Good says the ADT rule became effective on March 11, 2013. For the first year the rule was in place, USDA and state animal health officials concentrated on education, explaining the requirements and nuances of the rule to cattle producers. In March 2014, USDA announced it would begin phase 2 of implementing the rule, which includes enforcement.
However, Good says USDA doesn't intend to take a heavy-handed approach to enforcing the rule. "But they are going to pursue penalties in situations where an individual is repeatedly failing to comply with ADT requirements, despite receiving education and opportunities to come into compliance."
Good says quite a few letters of information have been sent to producers regarding compliance with the ADT rule and LMA is beginning to hear about some investigations as the first cases of enforcement come to light. "But in terms of actual case numbers, we're pretty low at this point," she adds.
Subscribe now to Cow-Calf Weekly to get the latest industry research and information in your inbox every Friday!
For cattle producers, the biggest area of compliance is moving sexually intact cattle 18 months of age or older across state lines. The rule does not apply to cattle moved in-state, she says, nor does it apply to feeder cattle. USDA plans to address rules for feeder cattle movement in a separate regulation to be published later, she says.
Cattle that fall under the rule must be identified and have an Interstate Certificate of Veterinary Inspection (ICVI), commonly called a health certificate. However, the ADT rule gives states quite a bit of flexibility on what can be considered an official ID and official paperwork, so check with your local veterinarian and your state veterinarian's office for specifics.
According to Good, USDA has outlined three enforcement priorities. "First, the cattle that are required to be officially identified are, in fact, identified; second, that ICVIs or health certificates are properly administered; and third, that the collection of ID is happening at packing houses."
Utilizing technology
Given the flexibility that states have in implementing the ADT rule, Good says developing a resource, such as a smartphone app, as a one-stop information source for all state and federal requirements is important. The United States Animal Health Association and the National Institute of Animal Agriculture, along with state animal health officials, are pursuing such a resource, she says.
In addition, at least one private company, GlobalVetLINK, has a beta version of an electronic certificate of veterinary inspection in the works, along with state-by-state information regarding cattle movement and import regulations. Kaylen Henry with GlobalVetLINK hopes a final version will be available to veterinarians by the end of the year.
In a news release, GlobalVetLINK says its patented GVL SmartEngineTM technology will power the HealthLINK® Digital Animal Health Certification System. The firm says the service will make compliance easier, "providing a single solution to look up state import and ADT requirements as well as generate electronic Certificate of Veterinary Inspection (eCVI) certificates, which will verify these requirements."
GlobalVetLINK says its single-solution approach will increase the efficiency of animal movement and disease containment, and is designed to aid veterinarians and state animal health officials by providing real-time eCVI validation to its users. "This technology will eliminate the need for state animal health officials to continuously maintain with their online requirements databases and reduce the time spent on compliancy issues," the company says. Learn more at about GVL SmartEngine by calling 515-817-5703 or visiting www.globalvetlink.com.
You might also like:
Cornstalk Grazing Offers Potential For Winter Cattle Feed Savings
60 Stunning Photos That Showcase Ranch Work Ethics
Producers Must Act Now To Save Their Beef Checkoff Program
Buying A New Herd Bull? Do These 4 Steps First
3 Reasons A DVM Should Head Up Our Ebola Response
4 Tips For Eliminating Weeds This Fall
Subscribe to Our Newsletters
BEEF Magazine is the source for beef production, management and market news.
You May Also Like
---