USDA offers $671M in pandemic relief to food workers
USDA offers $671M in pandemic relief to food workers
Organizations will distribute $600 payments to farmworkers, meatpacking workers and grocery workers.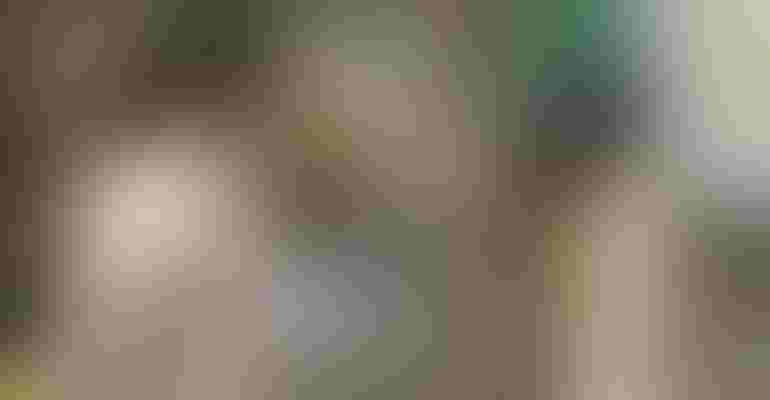 Perdue Farms requires temperature checks before food workers can start work each day.
Perdue Farms
Over two years after the pandemic, USDA announced nearly $671 million in grants will be available for frontline workers including farmworkers, meatpacking workers and grocery store workers as part of the Food Workers Relief Grant Program. USDA selected 15 grant recipients to distribute the one-time $600 payment to agriculture workers affected by the COVID-19 pandemic.
The program, which is administered by USDA's Agricultural Marketing Service, will use funding to provide relief to farmworkers and meatpacking workers who incurred pandemic-related health and safety costs. Funding is also set aside for three pilot programs to support grocery workers in recognition of their essential role in the pandemic response. These organizations are now preparing systems and will begin implementing outreach so that eligible farmworkers, meatpacking workers, and grocery workers may apply to these grant recipients to receive $600 payments soon. USDA anticipates that beneficiaries will be able to apply for funds from some of these recipients as soon as late November. Workers must provide valid proof of ID and employment to receive a payment.
"USDA is committed not only to acknowledging the work of our nation's essential agricultural and food workers, but also ensuring they are not left out of opportunities for relief from the effects of the pandemic," says Secretary of Agriculture Tom Vilsack. "The grant recipients being announced today will help us provide relief payments to workers across the country who kept food moving to our families during an especially challenging time."
Relief payments will be available to eligible frontline workers in farming activities, meatpacking, and grocery store work during the period extending from Jan. 27, 2020, until the emergency period has been declared over. Eligibility requirements include identity and employment verification, and immigration status is not a factor. There is no cost to apply for the FFWR. Only organizations awarded the grant by the USDA may process FFWR applications. (Click here for a full list of awardees.)
USDA selected organizations for their proven track records working with farmworkers, meatpacking workers, and front-line grocery workers, their strong partnerships with worker-serving organizations, and their ability to provide services in critical geographic areas to collectively ensure nationwide coverage under this program.
The largest recipient is the UFCW Charity Foundation, Inc., which works with farm and meatpacking workers for a total of $131,660,000 of funding. The UFW Foundation was awarded $97,836,293. The list of UFW Foundation subrecipients include CIERTO, Michigan Advocacy Program, Binestar Oregon, United Farm Workers, Farmworker Association of Florida and North Carolina Focus on Increasing Education Leadership and Dignity.
The UFW Foundation says it "worked tirelessly to advance legislation that would empower USDA to support farm workers throughout the pandemic."
In a statement, UFW says, "COVID-19 Congress relief packages failed to provide pandemic assistance to millions of undocumented persons, many of whom pay taxes through Individual Taxpayer Identification Numbers and continued laboring during the pandemic, including farm workers. That is why UFW Foundation has been advocating for farm worker pandemic relief—making it known that even though farm workers are essential workers, they haven't been treated as such. Additionally, unlike other workers, farm workers federally do not qualify for overtime pay, typically receive low wages, and experience poor working conditions."
"The COVID-19 pandemic left our most essential workers to fend for themselves with no federal aid, low pay, dangerous working conditions, and little to no economic safety nets," said UFW Foundation Executive Director Diana Tellefson Torres. "And yet, farm workers continued risking their lives for all of us to have food on our tables. We applaud the Biden-Harris Administration, Secretary Vilsack and USDA for recognizing the vital role of farm workers in the nation's food security and economy through this program. Pandemic relief payments will make a significant impact in the day to day lives of farm workers affected by the pandemic."
Subscribe to Our Newsletters
BEEF Magazine is the source for beef production, management and market news.
You May Also Like
---