USDA publishes updated proposed organic livestock rule
USDA publishes updated proposed organic livestock rule
Comment period open for 60 days and listening session planned for August 19.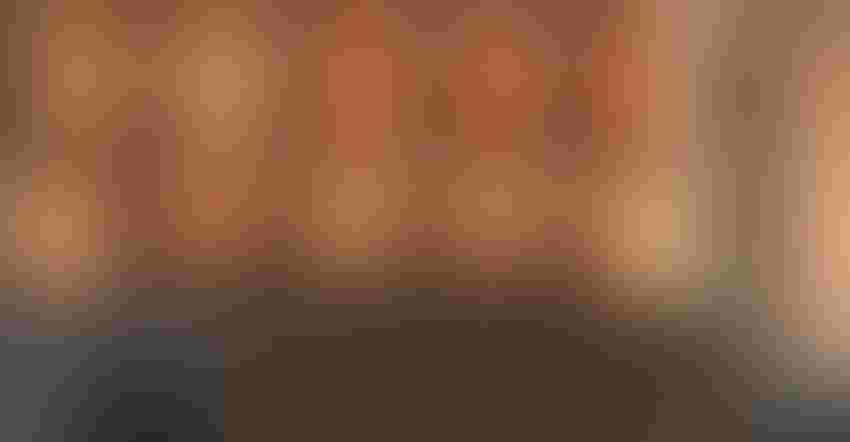 USDA photo by Lance Cheung
The USDA released a proposed update to its Organic Livestock and Poultry Standards, an action that represents ongoing changes to several organic animal welfare provisions that have been in the making for the last 20 years. With the expected publication in the Federal Register on Aug. 9, USDA proposes requirements for organic poultry and livestock living conditions, care, transport and slaughter.
"This proposed Organic Livestock and Poultry Standards rule demonstrates USDA's strong commitment to America's organic producers," says Agriculture Secretary Tom Vilsack. "We encourage producers, processors and consumers to submit written comments about the rule so that we can work together to create a fairer, more competitive, and transparent food system."
The rule has many similarities in content to the January 2017 proposed rule from President Obama's outgoing leaders at USDA. That rule, however, was put on hold some months later by President Trump's USDA.
The provisions for outdoor access for poultry have a long history of agency and National Organic Standard Board actions and are a focal issue in this proposed rule. Outdoor access practices, particularly for organic layers, vary among certified operations: some operations provide large, open-air outdoor areas, while other operations provide minimal outdoor space or use screened, covered enclosures commonly called "porches" to provide outdoor space.
An audit conducted by the USDA Office of the Inspector General identified inconsistencies in certification practices regarding the use of porches as outdoor space. To address this finding, AMS issued draft guidance but determined that rulemaking was preferable to resolve the divergent outdoor access practices for organic poultry.
The proposed rule would require avian living conditions to include: year-round access to the outdoors, soil, shade, shelter, exercise areas, fresh air, direct sunlight, clean water for drinking, materials for dust bathing, and adequate space to escape aggressive behaviors. The rule sets minimum indoor and outdoor space requirements for egg-laying chickens and requires that producers provide a sufficient number of exits and outdoor enrichment to entice birds to go outside on a daily basis. It also specifies that covered porches and similar structures do not qualify as outdoor space.
It would require that indoor space be sufficiently spacious to allow all birds to move freely, stretch their wings, stand normally and engage in natural behaviors. Cages or environments that limit free movement within the indoor space would be prohibited. In addition, the indoor space must allow birds to engage in natural behaviors such as dust bathing, scratching, and perching.
To assist with the mitigation of biosecurity and predation risks, fencing, netting or other materials would be permitted over all or part of the outdoor areas to prevent predators and other wild birds from entering the outdoor area.
Under the proposed rule, the following physical alterations to avian species would be prohibited: de-beaking, de-snooding, caponization, dubbing, toe clipping of chickens, toe clipping of turkeys unless with infra-red at hatchery, and beak clipping after 10 days of age. In addition, the following physical alterations to mammalian species would be prohibited: tail docking of cattle, wattling of cattle, face branding of cattle, tail docking of sheep shorter than the distal end of the caudal fold, and mulesing of sheep.
Another provision within the proposed rule would require organic producers to actively monitor and document lameness within the herd or flock. Lameness can be an issue in various livestock species, including broilers, sheep and dairy cattle. "This proposed requirement for producers to create a plan for monitoring and recording instances of lameness in the organic system plan would enable organic livestock producers to identify and address potential problems among animals before they become widespread," the rule explains.
AMS proposes to add three new provisions to require the group housing of swine, with three listed exceptions: 
would allow for sows to be individually housed at farrowing and during the suckling period;

would allow for boars to be individually housed to reduce the likelihood of fights and injuries;

would allow for swine to be individually housed after multiple documented instances of aggression or to allow an individual pig to recover from a documented illness.
Action going forward
AMS is offering a 60-day period for comments. For access to the docket, including background documents and comments received, go to www.regulations.gov (search for docket "AMS-NOP-21-0073"). 
"This rulemaking is an opportunity to ensure consumers' expectations align with the enforced organic standards, building trust across the supply chain and leveling the playing field for producers," notes  USDA Undersecretary for Marketing and Regulatory Programs Jenny Lester Moffitt. "With this proposed rule, USDA is seeking to establish and clarify clear standards for organic livestock and poultry production."
When finalized, USDA's National Organic Program will oversee the rule's implementation. NOP will also host a public webinar listening session Aug. 19, 2022 to hear oral comments on the proposed rule. 
"The Organic Trade Association has always fought for the highest animal welfare standards in organic," says OTA Executive Director and CEO Tom Chapman. "We even brought suit against USDA in 2017 for rescinding the original version of this rule (Organic Livestock and Poultry Practices), despite widespread industry support. Today marks the first significant movement on organic animal welfare in years; we hope that it also signals a willingness on behalf of USDA to listen to the organic industry and act swiftly to implement these common-sense reforms. Organic producers and their animals have waited long enough, it's time for USDA to act." 
"If this rule is put into practice in a timely way, this new standard will finally deliver meaningful humane treatment standards for animals raised under the 'organic' label and it will give consumers more confidence and peace of mind that the label is not a hollow promise or a marketing gimmick," says Wayne Pacelle, president of the Center for a Humane Economy. "This rule will also be a boon to farmers, giving them an opportunity to produce a value-added product for consumers and to earn a livelihood for responsible animal care and husbandry on the land."
Subscribe to Our Newsletters
BEEF Magazine is the source for beef production, management and market news.
You May Also Like
---