What does Biden's climate team mean for farmers?
What does Biden's climate team mean for farmers?
New nominees for EPA, Department of Interior and climate advisers could bring new direction in addressing the changing climate.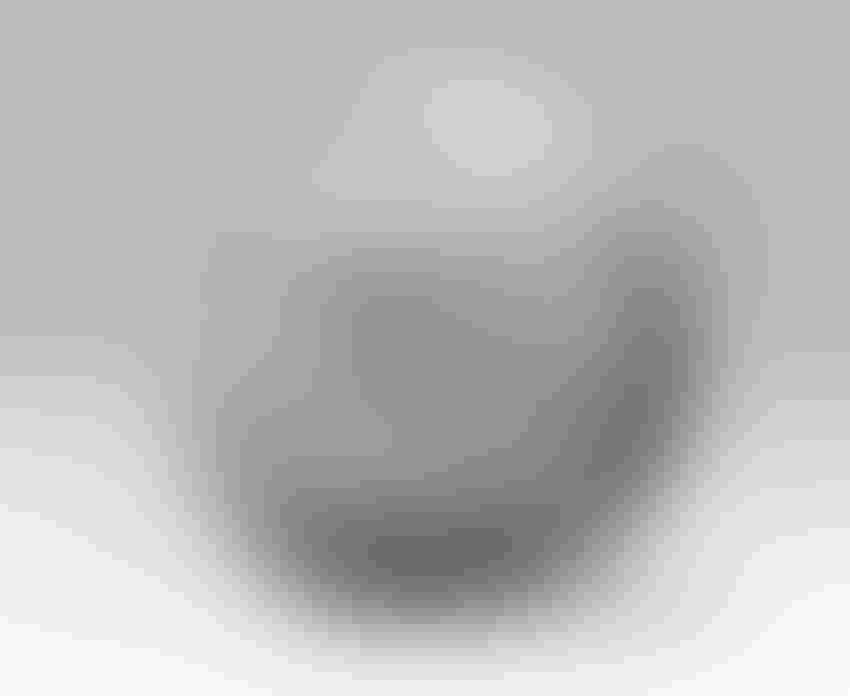 FARMER-FRIENDLY CLIMATE BILL: Senate passes by a 92-8 vote the Growing Climate Solutions Act to help solve entry barriers for farmers who want to participate in carbon markets.
MacXever/iStock/Thinkstock
President-elect Joe Biden has made it clear from day one he intends to lead with action on the climate. And now he's filling his climate team with some familiar faces and some new ones that could bring a change to agriculture.
"We have a good idea of the vision President-elect Biden is trying to accomplish. And as it relates to agriculture it is positive," says Ethan Lane, National Cattlemen's Beef Association's vice president of government affairs. The concern comes in when the progressive left of the party tries to take actions further.
The Biden transition team last month introduced a "Climate 21" document offering dozens of recommendations that tapped the expertise of more than 150 experts with high-level government experience, including nine former cabinet appointees, to deliver actionable advice for a rapid-start, whole-of-government climate response coordinated by the White House and accountable to the President.
Dozens of climate-related recommendations among the document's 19-page segment devoted to the Department of Agriculture, including a call for the USDA to partner with farmers, ranchers and forest owners to reduce atmospheric greenhouse gases (GHGs) through carbon sequestration and emissions reductions. Biden's transition team acknowledges agriculture's environmental contributions and talks about looking for opportunities that compensate farmers for the actions they take to improve the environment and encourage more of it.
Lane warns that Democrats had expected to create a wider margin in Congressional races, and clearly, they have a rural problem. "Their policies are not resonating in rural America." The more progressive side of the Democrat party could face a push and pull with more moderate Democrats on striking the proper balance on climate policy. "We're going to need to educate and help policymakers understand impacts," Lane adds.
Who's who on the climate team
Some of Biden's new climate team will require Senate confirmation, while others can become immediate advisers to Biden as he attempts to take a new direction on addressing the climate. Previous EPA Administrator Gina McCarthy will serve as a national climate adviser and former Secretary of State John Kerry as international climate envoy.
Both spent the end of their time during the Obama administration trying to take bold actions on the climate. McCarthy oversaw the first national standards for reducing carbon dioxide emissions from power plants. The conservative-leaning U.S. Supreme Court blocked those rules from going into effect, and then the Trump administration withdrew them.
Lane says returning faces to this administration does bring with it some advantages, as it doesn't require that "getting to know you period" but this also could mean they'll be ready to get off and running.
Requiring Senate confirmation includes Rep. Deb Haaland, D-N.M., for interior secretary, Michael Regan as EPA administrator and former Michigan Gov. Jennifer Granholm for energy secretary.
Regan most recently led the North Carolina Department of Environmental Quality but also served at EPA for nearly 10 years during the Clinton and George W. Bush administrations, holding several positions dealing with air policy. Lane says Regan has not demonstrated that he's "anti-agriculture or anti-grazing" and hasn't spent his career stamping out agriculture.
As a member of an environmental team pushed by the Progressive Wing with more "aggressive hopes and dreams," Lane says, Regan will have a challenge "balancing the reality of the rule of law and the regulatory structure with a segment of their own party that feels like they've been left out and want dramatic change."
"We're going to have to engage with EPA to find some common ground," Lane adds.
National Pork Producers Council President Howard "AV" Roth, a hog farmer from Wauzeka, Wis., says as DEQ secretary in North Carolina, a leading pork-producing state, "he always had an open door, valued diverse points of view, and worked to find solutions that ensured science and data were guiding decisions. We hope those same qualities will be carried over to his leadership at EPA."
The ethanol industry also offered optimism for Regan. Renewable Fuels Association President and CEO Geoff Cooper says, "We look forward to working with the new administration to ensure that low-carbon renewable fuels like ethanol play an expanded role in efforts to slash toxic tailpipe pollution, cut greenhouse gas emissions, and combat climate change. President-elect Joe Biden understands the importance of a strong Renewable Fuel Standard and has soundly denounced the outgoing administration's actions to undermine the RFS; we are eager to work with the next EPA Administrator to put the RFS back on track and accelerate decarbonization of our nation's transportation fuels."
Biden announced the nomination of Haaland for interior secretary, putting the Pueblo of Laguna member in line to become the first Native American to head the agency. She's been very passionate about the rights of indigenous people and participated in pipeline protests a few years ago. Lane sees her nominations as one trying to "placate the progressive wing" of the Democratic party, and how that translates into policy that can survive the test of time will be important to watch.
The Department of Interior has taken on an increasing role in recent years on balancing the realities of property rights as well as public lands. Lane expects environmental activists will again look to use the Antiquities Act to increase land for national monuments which has been "devastating to rural economies" and done without any analysis of the impact on those who live in those areas.  
Earlier this year Haaland joined Sen. Cory Booker, D., N.J., in introducing the Climate Stewardship Act of 2019 to provide incentives for agricultural producers to carry out climate stewardship practices. While much of the bill is focused on forestry and wetlands, most notably, the bill would authorize increased funding for several federal conservation programs including increased funding for the Conservation Stewardship Program and Environmental Quality Incentives Program.
Transportation secretary nominee Pete Buttigieg and agriculture secretary nominee Tom Vilsack will play a key role in forming the discussion around rural interests as well.
Lane says Vilsack is viewed as more of a traditionalist from other Democrats influencing the climate conversation which provides some balance. He says in Vilsack's time since being agricultural secretary during the Obama administration, in serving as a head of the U.S. Dairy Export Council he's gained a lot of insight on the production side of agriculture.
Subscribe to Our Newsletters
BEEF Magazine is the source for beef production, management and market news.
You May Also Like
---