What's fake, real & questionable? Let's talk alternative meats
What's fake, real & questionable? Let's talk alternative meats
Is it fake meat, alternative proteins or cell-based? It matters, because the beef industry wants a level playing field as meat grown in a laboratory hits the market.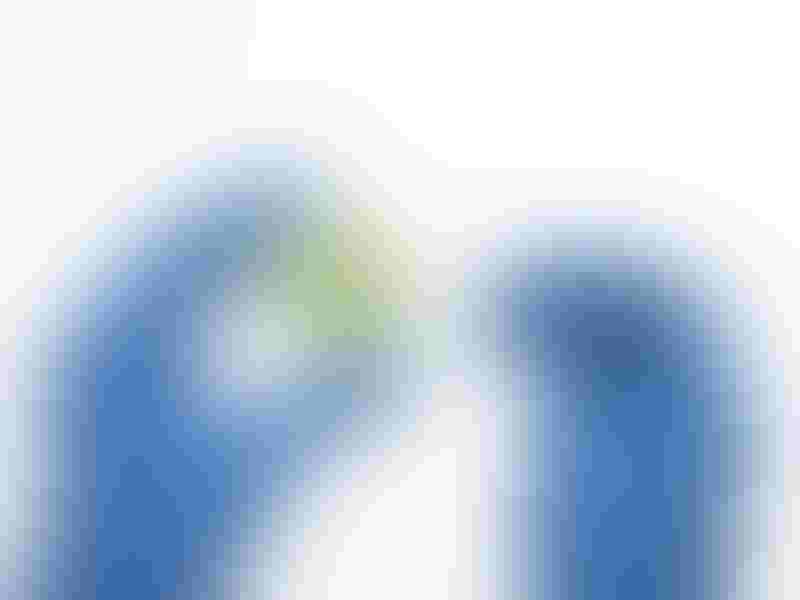 DanComaniciu / ThinkStock
There is an old and prickly industry issue that's still around, yet with updates and new twists and turns, accurate descriptions and misnomers and the need for new realizations and prompt actions
The most recent batch of what Mark Dopp prefers to call "alternative proteins" rather than "fake meat" have gotten the beef industry's attention because the potential—destructive in our eyes—is greater.
Dopp, being a lawyer and wanting to be precise, points out that "fake meat" might apply to plant-based protein products but not so much to other alternative proteins that will at least start with animal-based cell proteins. That is to say, scientists tell him that proteins that are "grown" from a meat animal cell are, from a strict scientific standpoint, meat. Dopp is general counsel and senior vice president for regulatory and scientific affairs for the North American Meat Institute (NAMI).
Dopp told an audience of cattlemen and cattlewomen at the National Western Stock Show's Red Meat Club that when he queried FDA and USDA about these new products and plans for new products in June of 2017, they were not aware of them. Some of the early claims for some of the products made "claims that went over the line."
Dopp made it plain there was one thing paramount over all other goals: he's after getting regulations in place to get a level playing field.
"Traditional meat is what we do," he said. "We are not going to go away. Some of these products may or may not be here five years from now."
What got everything going, Dopp said, was the U.S. Cattlemen's Association (USCA) dropping a petition. The problem is, it was poorly drafted and did not properly acknowledge the official definition of meat we already had. If the petition had been granted, everything would have been handed over to the FDA.
"That we opposed," he said. "We wanted USDA to handle regulating as much as possible." Dopp pointed out how confusing the dairy case is, with "milk" made from non-dairy products.  The FDA does not enforce the rules, he said.
However, the petition energized the White House, he said. The National Economic Council (NEC), the Domestic Policy Council and the Oval Office itself took an interest. There were meetings with the NEC and the Office of Management and Budget. The key was explaining to all why USDA must be involved.
The White House "adamantly opposed" having USDA involved, feeling it would favor the meat industry. At this stage, Memphis Meats, the leader of the cell-based alternatives, knew the meat industry was losing the battle. They preferred FDA to do the early-stage regulating and USDA to handle things at the food stage.
In August, NAMI and Memphis Meats sent a joint letter to the government, asking for a meeting with the White House, USDA and FDA all present.
The letter held that if the regulatory system was to protect consumers while fostering innovation, the agencies must coordinate and collaborate in their efforts.
The letter also suggested the establishment of an agreed-upon terminology for the new category of products. 
"Cell-based meat products are meat produced from animal cells in cell culture," the letter said. "They are an 'and,' not an 'or,' solution, and the latest in a long history of innovation in American agriculture. Recognizing a shared desire to support innovation and feed the world, moving forward we will use the term 'cell-based meat and poultry' to describe the products that are the result of animal cell culture."  
In October 2018, FDA and USDA announced they would jointly regulate cell-based alternative proteins.
Was NAMI concerned? Yes. But key to this arrangement is the FDA would regulate the development technology but once the product was harvested, USDA would take over, including the labeling regulations.
Some of the cell-based companies are getting close to having a product, Dopp said.
Anxious not to have happen to meat what happened to the dairy industry regarding terminology and consumer confusion, several states have been involved in front-running legislation to address the situation. Dopp said their intentions are good but federal regulation will supersede any of the state efforts.
Again, the goal for consumers and for producers must be a level playing field, Dopp said.  That means not only nomenclature and labeling but that other practices like HAACP and SSOPs must be required, just like the meat industry must do. It also means it is incredibly important that cells have passed inspection to assure safety for consumers.
Dopp also referred to various companies embarking on these projects thinking they are doing something good for the planet, that they are looking ahead for new ways to feed a growing population.
It will be up to them to prove and persuade consumers that their product is safe.
A couple of other interesting facts came up in Q & A session, including that the products under development tend to be items similar to ground "meat " products, like "meat" balls, sausage and nuggets. The scientists growing these cells in bioreactor tanks claim they can manipulate product characteristics in the tanks, depending on what they "feed" certain cells but muscle cuts are not on the list for now. However, a company in Israel says it is developing a whole-muscle cell-based product.
Dittmer is a longtime beef industry commentator and executive vice president of the Agribusiness Freedom Foundation.
Subscribe to Our Newsletters
BEEF Magazine is the source for beef production, management and market news.
You May Also Like
---