What You Need To Know About The Checkoff's New Consumer Advertising Campaign
What You Need To Know About The Checkoff's New Consumer Advertising Campaign
 Minnesota farm boy and Hollywood actor, Garrett Hedlund will be the voice of new checkoff commercials targeted at the older millennial and Gen-Xer, aged 25 to 44, who care about food and nutrition.The new national print campaign will highlight the nutritional benefits of beef by asking, "What's your dinner made of?"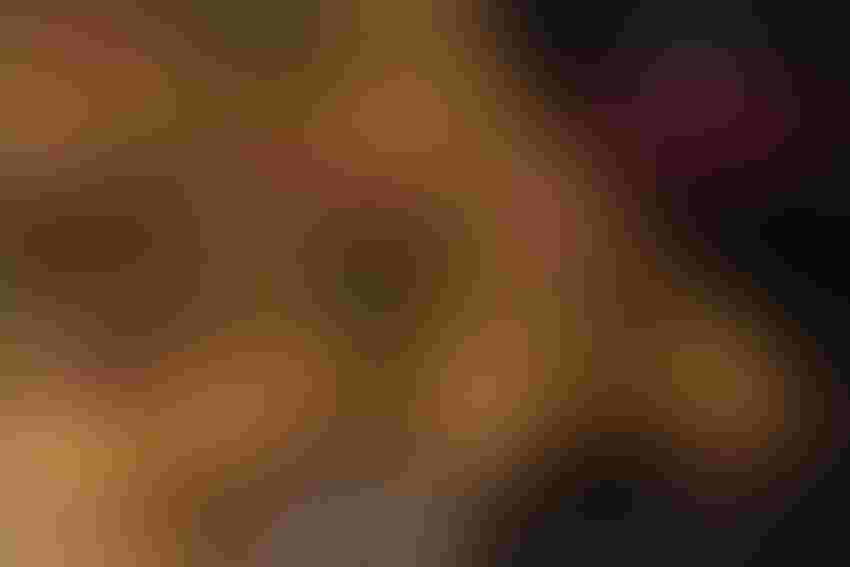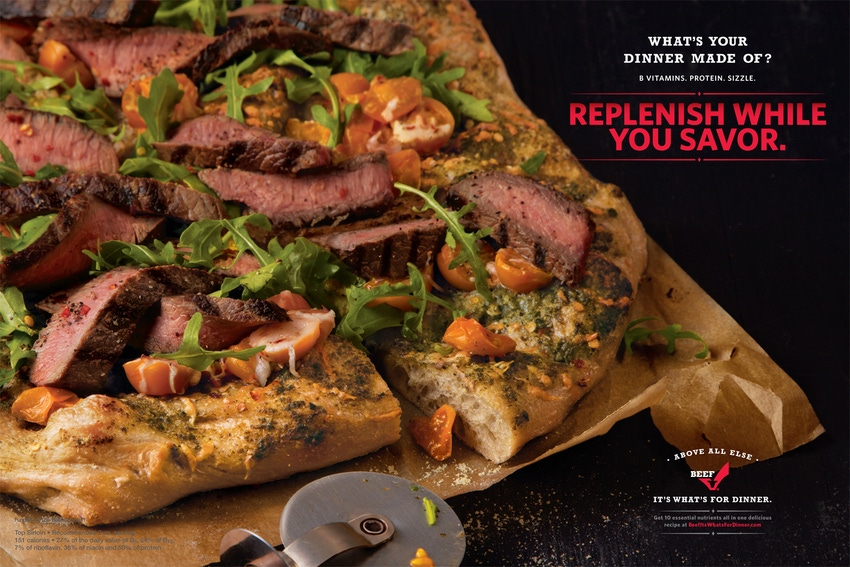 <p> The new checkoff print advertisements will appear in monthly national magazines with an emphasis on food, health/fitness, parenting, lifestyle and men&rsquo;s sports.</p>
The new "Beef. It's What's For Dinner." consumer advertising campaign is premiering this month, bringing the recognizable tagline to older millennials and Gen-Xers. The new campaign, funded by the beef checkoff, will feature sizzling beef recipes, juicy details about essential nutrients and the voice of one of Hollywood's most promising new talents.
"This campaign builds upon the core benefits that only beef offers -- its great taste and 10 essential nutrients. While most folks just look at beef for its sizzle or great flavor, it's made up of more than that. Its nutrients are what make it the most powerful protein and what makes beef above all else," says Cevin Jones, chair of the checkoff's Domestic Consumer Preference Committee and producer from Eden, Idaho. "It doesn't hurt that the voice delivering the message on the other side of the radio epitomizes health and sizzle too."
New Voice for a New Target
The new "Above All Else" campaign aims to reach the next generation of beef eaters – the older millennial and Gen-Xer, aged 25 to 44 –who care about food and nutrition.
While keeping many brand mainstays, such as Aaron Copeland's "Rodeo" music, the new beef campaign is switching up the voice behind the famous words, "Beef. It's What's For Dinner." Sparking a new interest for the older millennial and Gen X target, Garrett Hedlund's voice will take a starring role in the campaign's radio spots. Garrett personally represents healthful living, and his strong, warm voice is perfect for provoking new understanding about beef.
"I'm proud to represent America's farmers and ranchers," Hedlund said. "I grew up on my father's cattle operation, so I'm right at home as the new voice of beef."
Born in Roseau, MN, Garrett spent his early years on a cattle operation. He was just 18 when he landed a role in the epic film Troy (2004) playing opposite Brad Pitt. Following his debut in Troy, Garrett went on to Friday Night Lights (2004) and Tron Legacy (2010). His latest roles include Country Strong (2011), in which he plays a rising young country star opposite Gwyneth Paltrow, as well as On the Road, in theaters now.
New Print Campaign: What's Your Dinner Made Of?
Research has shown that 45 percent of the target demographic said they would choose beef more often if they knew about how its nutrients compared to chicken. The new campaign helps set the record straight about beef's essential nutrients in an engaging and educational way.   
That's the question each "Beef. It's What's For Dinner" print advertisements asks. It's answered with bold copy highlighting the nutritional benefits of Beef along with tantalizing food photography reminding the consumer that delicious can, and does go right alongside nutritious. Each advertisement calls out an individual essential nutrient, like protein: "The Strip steak has lots of protein…and your appetite's attention." Another ad reminds you that a dinner with beef "has iron. The most lean, delicious and tender iron known to man."
The print advertisements will appear in monthly national magazines with an emphasis on food, health/fitness, parenting, lifestyle and men's sports. In addition to traditional print placements, the campaign will appear across a wide range of digital platforms, such as 22 tablet versions, online radio stations (e.g., Pandora), video websites (e.g., Hulu), social networking sites (e.g., Facebook) and popular recipe websites (e.g., AllRecipes.com). State Beef Councils will extend the campaign through print, radio, digital, in-person promotions, sporting events, outdoor advertising and more. Public relations, health professional outreach, social media and other promotional efforts round out this integrated effort.
For delicious triple-tested beef recipes, nutrition information and to learn more about the "Beef. It's What's For Dinner." advertising campaign, please visit BeefItsWhatsForDinner.com.
For more information about your beef checkoff investment, visit MyBeefCheckoff.com.
You might also like:
Carrie Underwood Gets Political On Tennessee Ag Gag Bill
27 Easy-To-Share Infographics That Explain Beef's Trip From Gate To Plate
60+ Stunning Photos That Showcase Ranch Work Ethics
Subscribe to Our Newsletters
BEEF Magazine is the source for beef production, management and market news.
You May Also Like
---