White House actions target livestock concentration
White House actions target livestock concentration
USDA proposes changes to livestock marketing contracts and partners with state attorneys general on enforcing competition laws.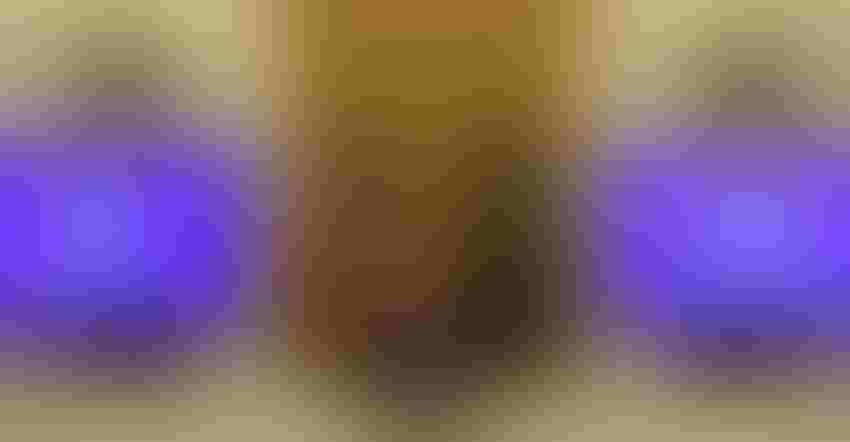 During a White House Competition Council meeting on Sept. 26, Secretary of Agriculture Tom Vilsack announced USDA is publishing a proposed rule updating the Packers and Stockyards Act including changes to contract formation in the livestock sector. USDA also announced $15 million to partner with state attorneys general on the enforcement of competition laws, such as the laws against price-fixing.
The actions follow President Joe Biden's July 2021 historic executive order to establish a whole-of-government effort to promote competition in the American economy. During his comments at the competition council meeting on Monday, Biden said toward the end of his remarks, "Capitalism without competition isn't capitalism. It's exploitation. And we're building an economy that works for everyone."
The long-awaited P&S Act rules, often called the GIPSA rules, have been debated for over a decade and varied greatly between different administrations. Increasingly over the past 40 years, market concentration and other factors have left livestock and meat producers vulnerable to unjust dealings. To help, USDA is proposing a new rule under the Packers & Stockyards Act of 1921, which promotes market competition and integrity.
"Highly concentrated local markets in livestock and poultry have increasingly left farmers, ranchers, growers and producers vulnerable to a range of practices that unjustly exclude them from economic opportunities and undermine a transparent, competitive, and open market—which harms producers' ability to deliver the quality, affordable food working families depend upon," Vilsack said in a statement.
The Inclusive Competition and Market Integrity proposed rule would revise regulations under the P&S Act by prohibiting certain prejudices and disadvantages against covered producers in the livestock, meat and poultry markets. The regulations would prohibit retaliatory practices that interfere with lawful communications, assertion of rights, and participation in associations, among other protected activities—such as retaliating against a farmer or rancher for blowing the whistle on price-fixing. The regulations would also identify unlawfully deceptive practices that violate the P&S Act with respect to contract formation, contract performance, contract termination and contract refusal.
Specifically, the proposed rule seeks to protect "market vulnerable individuals" who are those at heightened risk of adverse, exclusionary treatment in the marketplace, which may include on the basis of their race, gender, sexual orientation and religious affiliation.
Second, the proposed rule bans retaliatory practices to protect activities such as communicating with government agencies, joining producer or grower associations, being a witness in a proceeding against a packer or live poultry dealer, and asserting legal and contractual rights. Third, the proposed rule identifies unlawfully deceptive practices that violate the P&S Act with respect to contract formation, contract performance, contract termination and contract refusal. USDA says it wants to offer protection against deceptive contracts that are "false, misleading, and result in harm to producers."
Finally, the rule proposes recordkeeping requirements to support evaluation of regulated entity compliance, including the ability to inspect relevant records, such as policies and procedures, staff training and producer information materials, data and testing, and board of directors' oversight, USDA explains.
A draft of the proposed rule states as concentration in the industry increased and as the size of plants increased, large packers needed to ensure constant and secure supplies of animals to keep these larger plants running at peak capacity. "Buying animals through contracts with producers was believed to facilitate their ability to do so.  Vertical contracts took the form of production, marketing, and forward contracts," the rule explains.
"The growth of these vertical contract relationships, in the context of highly concentrated markets, has led to concerns that firms have greater control over producers and thus have more ability to abuse their market power, impede producer choices, exclude some market participants, and coerce producers unwittingly into inefficient farm decisions," the rule continues. "Many have expressed concern that the decline in the use of spot markets to market livestock has also led to harder-to-quantify losses of independent ways of life, adversely impacting rural economies and communities."
Concerns over the rules
Patrick Creamer, spokesman for Senate Agriculture Committee ranking member John Boozman, R-Ark., says the senator is aware that these rules have a lot of history and previous proposals were very divisive among industry stakeholders.
"Now it appears the Biden administration is using these rules in its ongoing efforts to avoid the blame for failed economic policies that have driven food inflation to heights unseen since Jimmy Carter was in office," Creamer says.
The National Chicken Council President Mike Brown says NCC has opposed similar rules in the past, rules that were rejected by both Congress and eight different circuit courts of appeal. "We are reviewing the details of the new proposed rule and look forward to providing input during the comment period," Brown adds.
State attorneys general focus
USDA is also taking action to ramp up enforcement of the competition laws by challenging the state attorneys general to partner with USDA on competition issues in the food and agriculture space, using up to $15 million in funds from the Consolidated Appropriations Act. This seeks to expand that collaborative effort to state AGs, who often have additional state authorities they can leverage to help achieve that goal.
Through a combination of renewable cooperative agreements and memorandums of understanding, these new partnerships will assist state AGs in tackling anticompetitive practices in the agricultural sector and related industries that are contributing to heightened inflationary pressures, lack of choices for consumers and producers, and conflicts of interest and anticompetitive barriers across the food and agriculture supply chains.
Specifically, this initiative will improve state AG capacity to conduct on-the-ground investigations of competition issues, enhance coordination between Federal and state agriculture and competition enforcement authorities, create new and more independent research programs, and ultimately result in more rigorous enforcement of the competition laws.
USDA is working directly with state AG offices to solicit applications and requests for funding under this initiative and looks forward to these partnerships as we work together to secure America's food systems, the agency says.
Subscribe to Our Newsletters
BEEF Magazine is the source for beef production, management and market news.
You May Also Like
---