Economics – Agronomy Favors No-Till Drilling Clover
Economics – Agronomy Favors No-Till Drilling Clover
Recent research by Dirk Philipp at the University of Arkansas show no-till drilling clover resulted in higher rates of survival than broadcasting.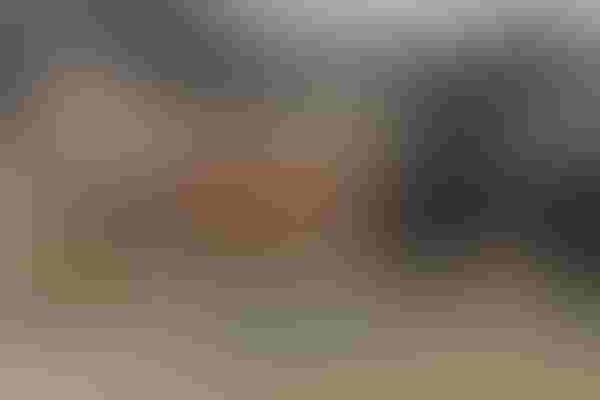 Broadcasting legumes such as clover is cheaper than drilling, but Dirk Philipp, assistant forages professor at the University of Arkansas System Division of Agriculture, explains drilling provides the seedlings a better survival rate.
Researchers evaluated establishing white and crimson clovers into bermudagrass pastures using broadcasting and no-till drilling. They compared cost, seeding rates, whether the pasture was grazed before or after planting, and various combinations of these factors.
Rate of seedling survival depended on species, seeding rate and planting method, but grazing had no effect on seedling emergence.

No-till drilling resulted in higher rates of survival than broadcasting.

Average winter seedling survival was 21% for low seeding rates and 17% for standard seeding rates. However, standard seeding rates had essentially twice as many seedlings per unit area than at low seeding rates.

Crimson clover was more expensive, about $40/acre, to establish than white clover, ($30/acre) on average.

Reducing the seedling rate by half did not reduce the cost of establishment by the same factor. For example, no-till drill establishment of crimson clover at standard seeding rate was $53/acre, and $34/acre for a low seeding rate. The cost of broadcasting crimson clover at a standard rate was $45 vs. $27 for the low rate. The same trend applied to white clover.
"…given the number of seedlings that are about twice as high under no-till drilling than broadcasting, then this is a compelling case for using a no-till drill as this method will give not only the best results agronomically, but that also makes the most sense economically," Phillip says.
As for grazing before or after, Phillip says, "although no grazing effects were observed, pasture canopies should always be kept short before planting, no matter what method is used."
Subscribe to Our Newsletters
BEEF Magazine is the source for beef production, management and market news.
You May Also Like
---