How the stocker sector is changing
How the stocker sector is changing
BEEF is updating the landmark national stocker survey.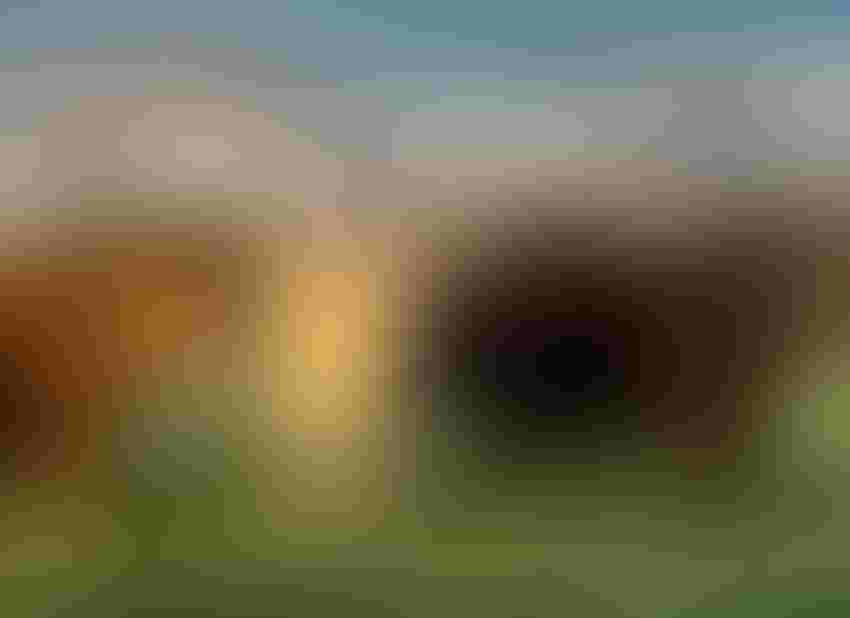 Unfolding impacts associated with the COVID-19 pandemic and the world's response to it shines the most recent spotlight on the essential nature of the beef stocker sector.
Stocker operators and backgrounders provide the cattle and beef business the necessary flexibility to counter unexpected, altered shifts in the market flow of cattle to coordinate feeder cattle supplies with feedlot and packer demand. All the while, stockers and backgrounders add value to the cattle in their care and increase the competitiveness of U.S. beef production.
Yet, the stocker sector continues to be the least understood. Reasons include the fact that running stocker cattle or backgrounding calves occurs lots of different ways across diverse environments, shifting along with forage, feed and market opportunities.
That's why BEEF conducted the landmark National Stocker Survey (NSS) in 2007, which was sponsored by Elanco. It explored procurement, production and management practices by type, size and geography of stocker operations.
At the time, Dale Blasi, Kansas Sate University (KSU) Extension beef stocker specialist explained, "This is the first time we've been able to quantify who is involved in the stocker-cattle business and what drives their management and business practices. We've had some information on a state basis, but nothing nationally and nothing as comprehensive as what this survey offers us."
Blasi coordinated the involvement of 12 land-grant universities in preparing and analyzing the NSS. Cooperating universities were: Auburn University, Iowa State University, Kansas State University, Mississippi State University, North Carolina State University, Oklahoma State University, South Dakota State University, Texas A&M University, University of Florida, University of Missouri, University of Nevada, and Western Kentucky University.
What the last survey found
Among the highlights from that initial stocker survey:
Pure stocker operators—those who ran stocker cattle exclusively without involvement in any other phase of the cattle business—represented 17.2% of all operations that stockered and backgrounded cattle.

Cow-calf producers that also stockered and backgrounded their own and/or purchased cattle represented 64.6%.

27.7% of pure stocker operations owned/managed 1,000 head or more annually.

Stocker operations (all categories) increased in average size, from 875 head in 2002 to 1,115 head (anticipated) in 2008.

52.3% of pure stocker operators said stocker cattle represented over half of their annual gross income.

72% of operations running 2,500 or more head (all categories) said stockers accounted for 50% or more of their income.

23.9% of pure stocker operators said they bought cattle below the average market price (straightening out someone else's problems), while 65.3% said they bought at market average and 10.8% said they purchased cattle over the market.

30.4% of pure stocker operators utilized retained ownership through the feedlot for risk management.

6.7% of pure stocker operators said half or more of their cattle were geared toward value-added programs.

Among respondents (all categories) indicating more than half their cattle were owned/managed with value-added programs in mind, 37.5% said 51-75% of the cattle they bought and managed were intended for value-added programs; 62.5% said 76-100% were intended to go that direction.

Among pure stocker operators who owned/managed some cattle with value-added intent, 62.2% required source verification; 51.4% required age verification; 37.8% required genetic verification. Only 19.1% required verification via a Quality System Assessment (QSA) or Processed Verified Program (PVP).

Among pure stocker respondents, 43.1% said their typical pull rate due to bovine respiratory disease (BRD) within the first month was less than 5%; 12.3% said it was more than 20%.

43.5% of pure stocker respondents said their typical death loss within the first 90 days, due to all causes, was less than 1%; and 9.4% said it was more than 4%.

17.1% of operations with 2,500 head or more reported the typical length of time purchased calves were hauled between collection point and processing facility was more than 14 hours; 13% said it was 10-14 hours.

16.2% of pure stocker respondents said they tested more than half of the cattle they bought for PI-BVDv.

47.4% of pure stockers utilized at least some limit-feeding in their operations. Of those, 36.8% utilized it with 75% or more of their cattle.
What the stocker sector looks like today
Anecdotally, much has changed in the cattle and beef industries since 2007, from relative operation concentration, to burgeoning cattle and beef differentiation, to cattle health.
With that in mind, BEEF is conducting a second NSS, sponsored by Zoetis. Questions will closely mirror the first one in order to identify trends. There will be new questions, too, attempting to gauge sector response to some of the aforementioned industry shifts. Some of you will see the confidential survey begin showing up in your mailboxes by early April. If you receive one, please respond.
"The insight offered by this effort will help those in the industry identify opportunities. For those of us serving that industry, this information will help us utilize our resources most effectively in serving the industry," Blasi emphasized at the conclusion of the previous survey; also apt for the current effort. "The stocker industry has always been a vital part of the U.S. beef industry that allows us to remain more competitive with other consumer protein sources than we otherwise could. It's essential that we understand and serve that segment of the industry."
Subscribe to Our Newsletters
BEEF Magazine is the source for beef production, management and market news.
You May Also Like
---