Is preconditioning a viable option?
Is preconditioning a viable option?
Two different studies on the value of preconditioning yield different results.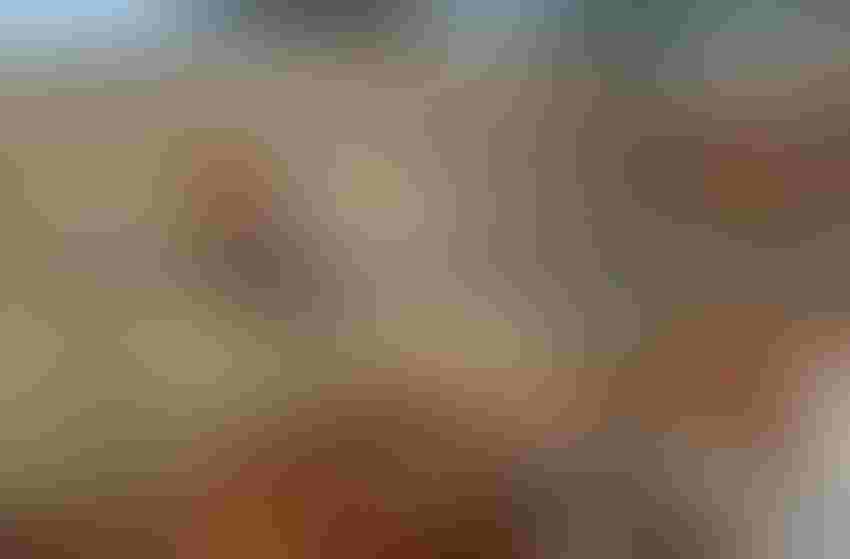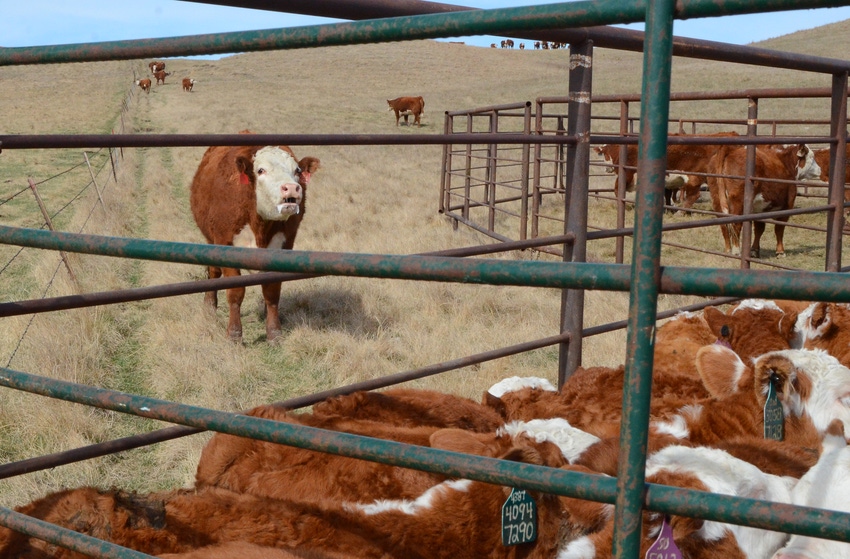 By Bruce Derksen
The idea of preconditioning has been around for a long time. And the benefits, both economically and in terms of animal welfare, are hard to ignore. But two different research studies have produced two completely different set of results. Here is a look.
In 2014, Kansas State University beef cattle scientist John Jaeger and his research team at the University's Agricultural Research Center in Hays completed a study on the effects of the length of ranch-of-origin preconditioning periods regarding the health and performance of early weaned calves originating, finishing and being slaughtered in the Great Plains region. The key difference with this study was the calves were weaned approximately 75 days earlier than most other research studies at the time.
The 409 spring-born, British cross calves were randomly grouped and allowed to nurse their dams and graze native pastures throughout the summer. Clostridial vaccinations were administered to all calves at 90 days of age. The average age of the groups of calves at weaning was 160, 145, 130, 115 and 100 days for calves weaned 0, 15, 30, 45 and 60 days before shipping respectively. 
Two weeks before separation, all calves were given IBR, PI3, BVD and BRSV vaccines. On the day of weaning, they were transported less than 20 kilometres to their ranch of origin, administered booster vaccinations and parasitic controls, maintained in identical pens and bunk fed a common preconditioning diet to achieve an average daily gain (ADG) of 1 kg at a dry matter intake (DMI) of 2.5% (BW) body weight.
ADG from all weaning days to end of the preconditioning trial decreased linearly throughout the groups as the weaning periods increased from 15 days to 60 days. This decreased performance by the longer weaned groups in comparison to the non-weaned group was unexpected. 
A possible explanation put forth by the researchers was impact of the extensive heat throughout the 2014 summer and the possibility that the calves allowed to suckle the dams for longer periods were on a greater plain of nutrition than those groups weaned earlier.
On the non-weaned group's weaning day, all calves were transported 4 hours to auction and allowed to co-mingle along fence lines with other cattle. After 14 hours, they were transported 1 hour to a feedlot where matching health treatments and diets were continued.
Calves were weighed 25 and 56 days after feedlot arrival with body weights virtually equal between all groups of preconditioned and non-preconditioned calves, although ADG before the first 25 days increased linearly as the length of the pre-shipment weaning period increased from 0 to 60 days. 
There was negligible difference in ADG between the 25 and 56-day markers for all calves. Contrasting this, ADG over the entire 56-day period showed a linear increase as the length of the pre-shipment weaning period increased from 0 to 60 days. Morbidity stats were recorded as similar through all groups.
Analysis through finishing and slaughter showed no significant difference in days on feed, ADG and slaughter body weight. Incidence of liver abscesses and lung lesions were considered uniform.
Overall, the KSU researchers interpreted the data to suggest that although efficiency and ADG increased slightly over the longer weaned groups of calves, when considering all factors, cattle originating from commercial-scale ranches and backgrounded there require a relatively short preconditioning period of approximately 15 days for optimal health and performance at the feedlot.
Possibly in contrast to this study, Glenn Selk, Oklahoma State University emeritus animal scientist, cites the results of an Iowa study completed over the course of 9 years in the late 1990s, that studied over 2,000 calves in numerous groups, most specifically testing the use of BRD vaccines in relation to age and weight, but also monitoring specific groups of calves weaned less than or more than 30 days before transporting to feedlots.
Two weeks prior to entering the tests, calves were vaccinated for IBR, PI3, BVD, BRSV, Haemophilus somnus, Pasteurella haemolytica, 7-way clostridia, and were treated for lice and grubs. Upon arrival at the test feedlots, booster shots were given.
Calves were managed and fed for maximum gain so genetic differences for ADG were fully expressed and non-feed costs were minimized. They were weighed three times during each test at approximately 28, 100 and 200 days and were harvested at one of two times, 35 days apart.
Respiratory morbidity concluded at 20.6% but ranged between groupings from 0- 59%. This was attributed to weather, rations, stress and level of exposure to pathogens.
Both non-weaned calves and calves weaned less than 30 days had higher BRD rates than calves weaned more than 30 days, but it was noted that they were also generally younger. The percentage of treated calves that relapsed and required additional treatment was numerically highest for those weaned less than 30 days.
The researchers concluded that calves sent to feedlots after being weaned less than 30 days had a much higher rate of bovine respiratory disease, calculated at 28% in comparison to those calves that were weaned longer than 30 days, which was calculated at 13%. They also found that 6% of the less than 30 day weaned calves required a total of 3 treatments, whereas the longer than 30 day weaned calves had only 1% require up to 3 treatments. 
Non-weaned calves were 3.4 times more likely to experience BRD than weaned calves, regardless of age, test center or types of vaccines used. They concluded that calves weaned less than 30 days were no different in health attributes than those weaned directly onto a truck. 
These two studies appear to produce contrasting results, although it is impossible to duplicate all variables such as environmental and seasonal market conditions, plus variations of stress factors involved. One takeaway might be that every set of calves is different and the mix of management and genetics they bring with them to the feedyard can have a tremendous effect on the outcome. Further studies are necessary to focus potential conclusions and results.
Derksen is a freelance writer and feedyard pen rider in Lacombe, Alberta, Canada
Subscribe to Our Newsletters
BEEF Magazine is the source for beef production, management and market news.
You May Also Like
---