USDA-DOJ Workshop Draws Crowd
USDA-DOJ Workshop Draws Crowd
By all accounts, the joint USDA/Department of Justice (DOJ) workshop on competition in the livestock markets Friday was exactly as you would have bet. It was a packed house – 1,500 head by some estimates – of folks passionate about their opinion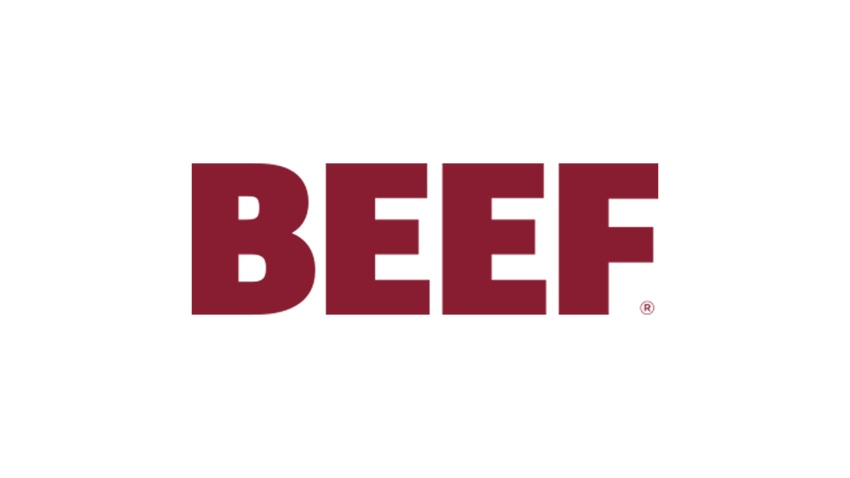 By all accounts, the joint USDA/Department of Justice (DOJ) workshop on competition in the livestock markets Friday was exactly as you would have bet. It was a packed house – 1,500 head by some estimates – of folks passionate about their opinion.

Though the workshop wasn't designed to address the proposed Grain Inspection, Packers and Stockyards Administration (GIPSA) rule when it was slated, the timing of both made it impossible to ignore.

Folks opposing the rule view the nebulous language and see nothing but trouble ahead, everything from frivolous lawsuits to the dismantling of the alternative marketing arrangements so many have worked so hard to construct over time in the name of valuing cattle differently and serving consumers more effectively.

On the other side are those presumably as convinced of the opposite on all counts, that producer attrition, industry consolidation and all of the rest should be remedied; and, if they were, somehow the folks they perceive to be the have-nots magically become the haves in the return to the bucolic good times of yesteryear.

In between, however, there are two more sides, both wearing a government cap.
One consists of the regulators writing the rules while claiming they're merely following directions handed down in the last farm bill.



The other is made up of some lawmakers who believe the regulators are overstepping the farm bill's directive; they take exception to the regulators making laws through regulation, rather than the legislative process. Some of these also question USDA's objectivity in the matter.
For instance, last week, a group of U.S. Senators led by Pat Roberts (R-KS) sent a letter to USDA Secretary Tom Vilsack, saying in part, "We continue to have concerns about the objectivity of your Department's actions with regard to GIPSA's proposed rule of June 22, 2010 and the ongoing USDA/DOJ competition workshops. Even though you assured us that the workshops would 'be organized and conducted as open and balanced forums to provide an opportunity for diverse viewpoints to be heard,' recent press accounts of an email sent by a USDA official concerning the upcoming agriculture competition workshop in Fort Collins, CO, would suggest otherwise. A USDA employee in a Colorado field office used his official government email account to pass along a message from an interest group soliciting attendance at the workshop… This raises serious concerns about the objectivity of your department."

Based on early news coming out of Friday's conference, though unsurprising, it seems clear USDA and the regulators are convinced there is a problem, one that they will be able to understand, and one that they'll be able to fix.

According to a recording of a press conference Friday, provided to listeners by Agwired News, these are some of Vilsack's comments:
"We have concerns about the overall system. When you look at the fact that in 1980 there were 1.6 million cattle producers in this country and now we have 950,000… I know that we cannot continue these trends because if we do, we'll end up with a handful of farmers, a handful of packers, a handful of processors and a handful of grocery stores, and at that point the consumer will suffer as well."

Incidentally, though you can find the 950,000 figure in USDA data, the number of beef cattle producers is closer to 750,000, according to the most commonly cited USDA statistics.



"I will tell you that what the Obama Administration has done, for the first time in my lifetime, is to put together a framework that I believe can help revitalize the rural economy."



"Schools, hospitals and institutional purchasers of food ought to know what's being grown and raised in their area and region and ought to be able to contract directly with those producers. At the very least, we ought to have a supply chain that is local, creating jobs and additional opportunities for those producers, additional competition for what they're growing and raising."
When asked about the balance between more or less regulation , Vilsack said: "This is a delicate balance, and what we're going to do is make sure if there is an imbalance that we re-calibrate, and if we do recalibrate that we do so in such a way that doesn't necessarily result in harming a market that we want to function. The Congress directed us to do this. The Act has not been looked at for quite some time and it's fairly clear that the world has changed since the act was enacted."

Producers at the meeting opposing the GIPSA rule voiced concerns to Vilsack about the unintended consequences.

For instance, Robbie LeValley, president of the Colorado Cattlemen's Association, who is a cattle producer and a co-owner of Homestead Meats, a family-owned company marketing beef locally, is worried that the proposed rule could have a negative impact on her family business.

"Our innovation and our willingness to do direct marketing has basically now labeled us a packer and under the proposed rule, as I read it, now limits our marketing options – meaning not being able to sell to other packers," LeValley said. "While some say that is not the intent of the rule, the vagueness of the language makes it very possible."

The National Cattlemen's Beef Association and the National Pork Producers Council (NPPC) held a media briefing on Aug. 26 regarding the proposed rule. Pork and beef producers representing more than 20 states attended the meeting to voice their opposition.

"As written, the GIPSA rule would limit my ability to sell hogs," said NPPC President Sam Carney, a producer from Adair, IA. "It's a solution in search of a problem. The markets work, and we don't need the government trying to 'fix' it. The GIPSA rule is overly broad and very vague. It would inject uncertainty into the market, stifle innovation and lead to less not more competition in the livestock industry."

For more on the Thursday night proceedings leading up to the Friday USDA/DOJ workshop, click here. "For Troy Marshall's perspective on the USDA/DOJ meeting, click here."
Subscribe to Our Newsletters
BEEF Magazine is the source for beef production, management and market news.
You May Also Like
---