What Will The Future Of Preconditioning Look Like?
What Will The Future Of Preconditioning Look Like?
In the future, preconditioning of calves will demand progress in the areas of health, accountability and transparency.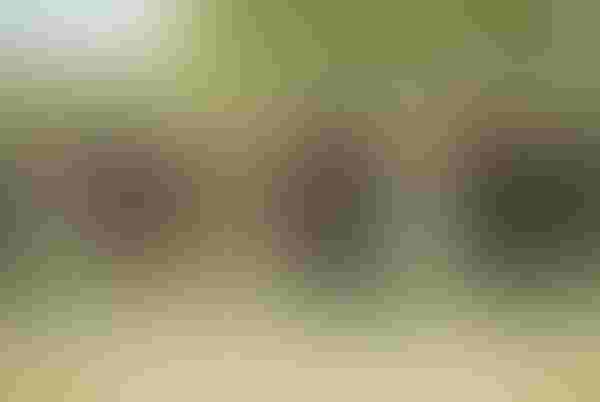 Preconditioning has been utilized since the 1960s. It's commonly defined as having calves weaned for three weeks, bunk broke, and on a comprehensive health program. But what else is encompassed under the ideal definition of preconditioning, and what impacts and expectations will face the cow-calf producer who chooses to utilize this management tool in the future?
Darr Feedlot Inc., in Cozad, NE, feeds about 100,000 head of cattle annually. Partner Craig Uden says successful preconditioning is a by-product of overall herd management. He adds that while the industry has made rapid advances in the last 30 years, the science of preconditioning demands additional progress, particularly in the areas of health, accountability and transparency.
"Independence is cattlemen's greatest asset, but it's often also their greatest challenge. We have to communicate and acknowledge that we aren't only cow-calf, feedlot or seedstock producers, but food producers. That has never been more important than right now," Uden says.
The push for improved communication is driven both by the need to maximize returns and the fact that today's consumers want to not only know where their food comes from, but how it was managed from birth to plate. The ability to provide that information will increase marketability, but also efficiency and profitability for the cow-calf sector.
Optimal use of health products
"One example is that we're still overusing vaccines because we don't have a good history from one segment to the other of what cattle have had. So, we're each covering our end and revaccinating. We need to have more open communication so that we're not duplicating and using what is today's common shotgun approach. We have too much cost in these cattle to be duplicating unnecessarily," Uden notes.
Such duplication is also of concern to many consumers, who are pushing for a reduction of vaccine and/or antibiotic use in livestock production. Uden says more inter-sector communication would better enable the beef industry to combat activist groups as well as implement a more consumer-favored "holistic" approach to raising cattle. "We'll need to focus more on nutrition going forward, and less on drugs," he adds.
Overall, herd health on a year-round basis is where the production of a healthier feeder animal that can maximize available nutrition and minimize the need for drugs begins. "Preconditioning health starts pre-calving through managing the lifecycle of the cow. Those people that do a better job with their cows have a much tighter breed-up and they're giving shots on time in the spring," Uden says.
Uden says his operation has traced many problems to calves that weren't vaccinated in the spring. "Those spring shots are more important than what's given in the fall. I still want the calves given shots in the fall because they won't have enough immunity once they leave the cow and meet that stress without them. However, those branding-day vaccinations will result in fewer health problems in that calf's future," he says.
While improved health management across an entire herd will result in fewer health issues in a given calf crop, it's hardly a catch-all that will prevent any and all sickness.
"I'm not saying calves won't get sick in the future; as we know it sometimes will be 60° above on a Monday and -60° on Wednesday, and those cattle have to live through that stress. But when cattle do get sick, those that are managed well throughout that cow's life cycle tend to respond better to one shot. That's a real benefit and value for us," he explains.
Uden bases his statement on data derived from the tracking system Darr Feedlot has on all cattle fed in their facilities. The system provides real-time information on animals under their care, and insight as to why they are, or are not, performing optimally.
Looking ahead, technology use and data-based decision making will continue gaining momentum. Not only in better documenting communication regarding animal management prior to leaving the ranch, but also in identifying unforeseen hiccups that may impact future calf health and performance.
One example that Uden provides is the transportation component, during which neither the producer nor the feeder typically are in control.
"We do trace and note any transportation issues on cattle arriving at our facilities because there's nothing more frustrating than you doing your job and me doing mine and a bad trucking job putting those cattle in jeopardy," Uden says.
It starts at the beginning
However, that doesn't change the fact that, in some instances, the basics aren't being adequately covered at the ranch level. A quality vaccination program is a must in getting cattle started right. That means not only proper timing and dosage but ensuring that vaccine products are handled correctly to maximize their effectiveness. Learning to handle cattle in a low-stress manner on foot is another, as are good facilities. These are additional key components of management that will pay back in dividends, perhaps to a larger degree in the future than has ever been witnessed in the past, he says.
"As there is more pressure from above, as in government entities or consumer advocates, I think adhering to Beef Quality Assurance (BQA) guidelines, and being able to tell people this is a BQA facility will be instrumental," says Uden of where he sees the future of accountability regarding basic management decisions heading.
Utilizing DNA technology, as it becomes more accurate and affordable to identify and produce animals with the highest degree of disease resistance, is another future preconditioning tool that Uden suggests producers begin familiarizing themselves with today.
For those within the cow-calf sector willing to go the extra mile regarding preconditioning, a significant increase in return is attainable.
"We feed 100,000 cattle, and we can find the good ones. Right now, the market is really good, but we are still seeing a $10-$20/cwt. difference in cattle. The reason is that the guys who are managing their cows and the entire program, and telling the story of what they're doing and passing that on to the second owner of those cattle, are making more money. Right now, if you're talking $20/cwt. from high to low on 500-weight calves and you sell 100 of them, that's a $100 bill each or an additional $10,000 you could have had," Uden says.
Managing herd health year-round, optimizing and balancing costs (vs. focusing on simply being low cost), striving for prevention over responsive treatment, and implementing low-stress handling to the highest degree possible are all key strategies that will be demanded in exchange for that additional $100 bill going forward.
"Change is ongoing. If you don't like change, you're in the wrong business, and I think consumers will drive that change. That pressure is already at the meat retailer and packer, and will go down to the feedlot; it won't be long before that pressure is down to the cow-calf segment," Uden says.
Heather Hamilton-Maude is a rancher and freelance writer based in Caputa, SD.
More articles to enjoy:
Enjoy A Laugh On Us! 20 Dick Stubler Ranch Life Cartoons
70+ Photos Of Multiple Generations On The Ranch
Industry At A Glance: Corn Price Vs. Carryover Stocks
Fewer Cattle Numbers & COOL Claim Another Packer
Subscribe to Our Newsletters
BEEF Magazine is the source for beef production, management and market news.
You May Also Like
---