4 tips for starting weaned calves on feed
4 tips for starting weaned calves on feed
Want to get your calves off to a great start post-weaning? Follow these steps to help calves find the feed bunk.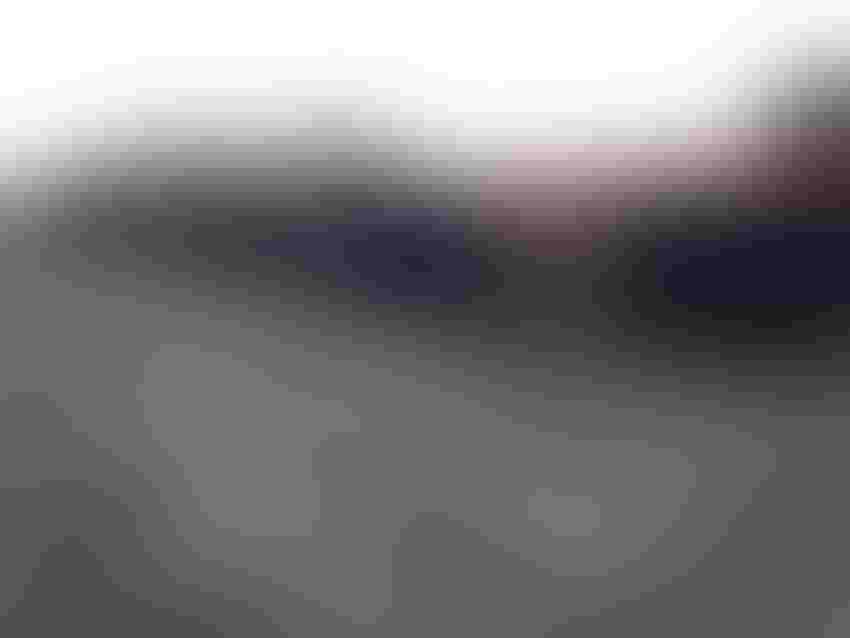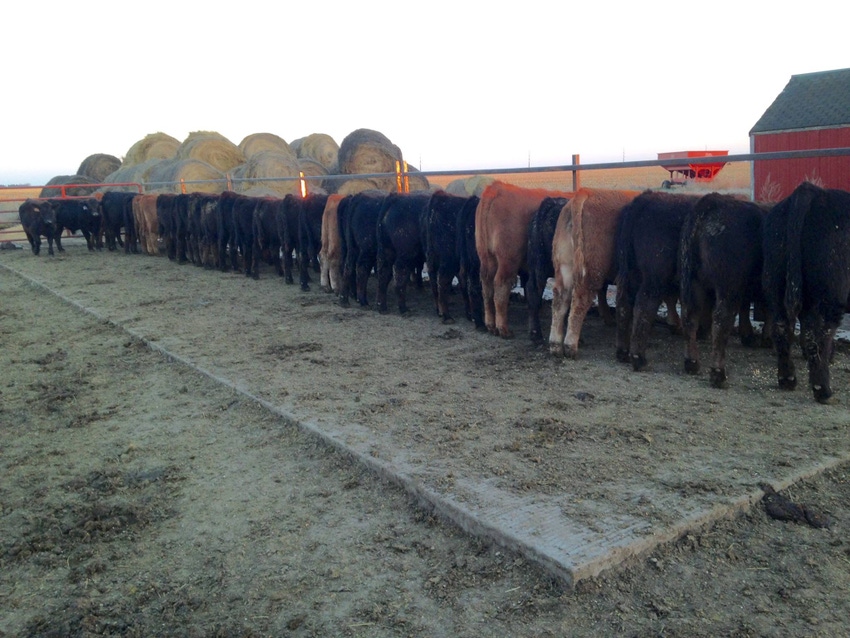 This weekend, we'll celebrate Labor Day at the South Dakota State Fair with camping, fair food, cattle shows and trolley rides. But as soon as we get home, it will be time to start preparing for weaning calves.
This means moving cow-calf pairs home, grinding and mixing feed, filling hay feeders, fixing fences, hauling the rest of our manure and making sure waterers in the lots are working properly. There's plenty to do in a short period of time, so we'll certainly be busy in the upcoming days!
We creep feed during the summer months, so the transition to the feed bunk post-weaning doesn't seem to be a stressor for our calves. However, whether a calf knows what grain is or not prior to that big day, it's important to take critical steps to ensure they get a healthy start to this next chapter.
READ: Expert tips for pre- and post-weaning success
Erin Laborie, University of Nebraska-Lincoln (UNL) Extension educator, recently offered some tips for starting newly weaned calves on feed in an article for UNL BeefWatch. She says proper management during the receiving phase is critical to a calf's overall health and long-term performance in a feedlot.
She writes, "Newly weaned calves are faced with the stress of separation from the cow, deprivation of feed and water during transportation, and adaptation to the feedlot environment. Whether calves are being introduced into a backgrounding or finishing program, implementing low-stress management practices to ensure this is a smooth transition for incoming calves becomes a major priority."
Here are four tips from Laborie for successfully transitioning weaned calves to the feed bunk:
1. Water
Laborie explains, "Considering water intake heavily influences feed intake, calves should have unlimited access to clean water. Some calves have only drunk water from ponds or tanks, so they will not recognize automatic or ball waterers. Allow water to overflow or use an open waterer to promote water intake."
READ: 10 ways to have a stress-free weaning day
2. Feed deliveries
In addition to providing long stem grass hay in lots prior to arrival, a mixed ration should be introduced slowly and gradually increased over a period of a few weeks.
Laborie writes, "Providing a mixed ration at approximately 0.75% of body weight on a dry matter basis for the first day's feed delivery and progressively working up to 2.5% of body weight within 14 – 28 days is an effective strategy whether calves are fed a series of step-up diets or program fed the final diet."
3. Diet composition
She recommends, "Since intakes are relatively low during the receiving phase, the diet should be formulated with palatable, high-quality feedstuffs. Receiving diets should be low in starch and consist of highly digestible fiber sources. Avoid feeding cheap feeds or by-products that vary in composition. Inclusion of silage in receiving diets should be limited as it is not a familiar feedstuff to calves and may lead to clostridia problems."
READ: Weaning means ration decisions
4. Processing
Finally, low-stress cattle handling not only results in a smoother transition to a feedlot, but it also promotes a better response to vaccines. Laborie recommends calves have time to rest prior to receiving vaccines, and she advises producers delay administrating implants until calves are on a steady plane of nutrition.
For more information on this topic, click here. 
Get your calves off to a healthy start by following these steps. The proper introduction to the feed bunk will reduce stress, lower the rates of illness, decrease labor time and costs and promote growth in calves.
The opinions of Amanda Radke are not necessarily those of beefmagazine.com or Farm Progress.
Subscribe to Our Newsletters
BEEF Magazine is the source for beef production, management and market news.
You May Also Like
---