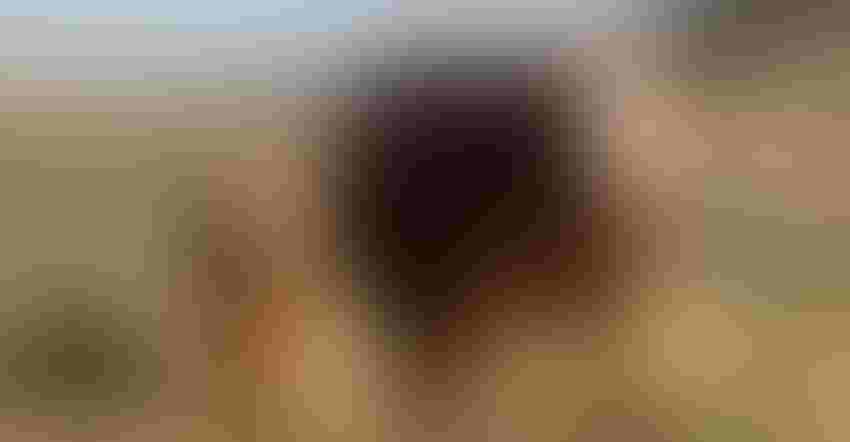 SAVE FORAGES: Experts from North Dakota and South Dakota Extension say that with proper management, early weaning can save on hay and extend pasture usage.
Mark Newman/Getty Images
Early weaning of calves can be a practical way to reduce pressure on pastures, and help extend forage and hay supplies during times of drought. With parts of North and South Dakota facing severe drought, chances are some producers might be considering early weaning of their beef calves.
Experts from North Dakota State University and South Dakota State University say there are a few things producers should keep an eye on if they utilize this management technique.
Nutrients and feed
Warren Rusche, SDSU assistant professor and Extension feedlot specialist, says that long-stem prairie hay is the traditional roughage of choice.
"Calves recognize it as feed, and it stimulates saliva production," he says. "Prairie hay alone does not have enough energy or nutrients to support immune function and weight gain."
Rusche recommends combining roughage and concentrate feeds to help calves achieve a positive energy balance more quickly. "Contrary to conventional wisdom, silage can be introduced during the receiving stage as long as there is no spoilage," he says. "Introducing silage during the starting phase may improve mix integrity and minimize feed sorting compared to using dry hay."
During the starting phase, calves should learn how they should eat and adapt to the feedlot environment. For the cows, early weaning reduces nutrient requirements. Colin Tobin, NDSU Extension animal scientist at the Carrington Research Extension Center, says there is a difference of about 5 pounds of daily dry matter intake for lactating vs. dry cows.
"A nonlactating 1,200-pound cow will consume 24 pounds of dry matter daily, while a lactating 1,200 pound cow will consume 30 pounds of dry matter daily," he says.
Tobin says the average 300-pound calf will consume 5 to 6 pounds of forage dry matter per day. "Therefore, every 2.5 days that a calf is weaned could extend the grazing season by one additional day," he adds.
Tobin says initially calf diets should meet all nutritional needs with a dry matter intake of 1% to 1.5% of body weight, while producing about 65% to 75% total digestible nutrients and 14% to 16% crude protein. After two weeks of separation, the dry matter intake should make up for about 2.5% of calf body weight per day.
Environmental design
Properly designed starting pens can help manage cattle behaviors and minimize stress. "Large pens with lots of room per head facilitate calves spending more time walking the fence and reduce opportunities to find feed and water," Rusche explains. "Wide, shallow pen designs keep calves close to feed and water, increasing their opportunities to encounter feed and water."
Temporary panels can cut larger pens into smaller sizes for these purposes. Dust problems during dry conditions can also worsen if there is a large pen churned up by calf movement, increasing the risk of calf breakouts.
As the most important nutrient, water should not be overlooked in a pen situation. "Calves might not recognize water fountains right away, especially those coming from extensive range areas," Rusche says. "Using additional water tanks so that calves can see open water can help make sure that the water intake is not limited."
Other ways to improve early-weaning success is to feed twice daily, avoid using self-feeders to properly monitor intake and avoid overfeeding calves.
Subscribe to Our Newsletters
BEEF Magazine is the source for beef production, management and market news.
You May Also Like
---