3 tips for marketing calves this fall
3 tips for marketing calves this fall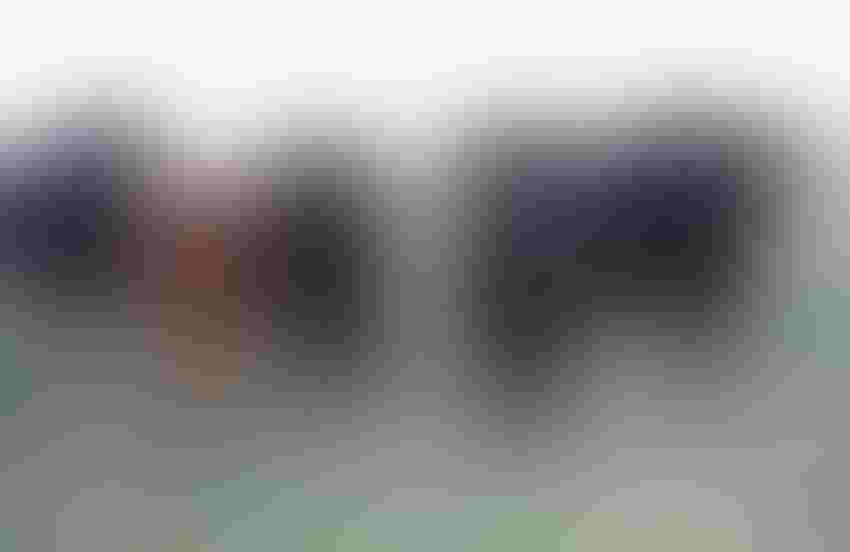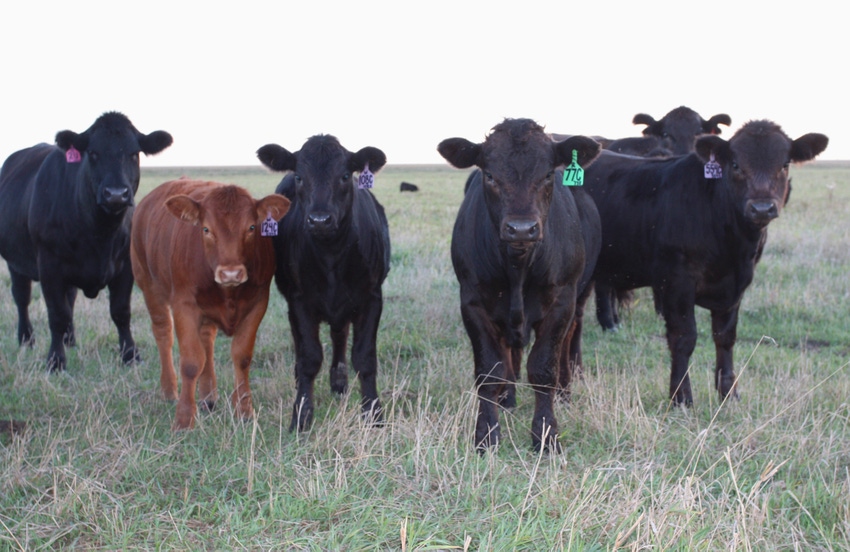 The fall calf run will be here before we know it, and talk around the sale barn these days is less than optimistic about predicted calf prices. Life would be pretty grand if we could all look into a crystal ball and determine the best time to market our calves; however, even though we don't have that luxury, ranchers can still make strategic moves starting now in order to best sell their calves in the fall.
The premiums for value-added programs are still available for ranchers following those specific protocols, but the commercial cattleman will also be looking for ways to gain an edge during this market slump.
READ: For the workaholic, June's cattle market was ready made
Kelly Bruns, University of Nebraska-Lincoln (UNL) Extension beef specialist, and Erin Laborie, UNL Extension educator, offer three marketing tips to consider now before the fall calf run begins:
1. Utilize Livestock Risk Protection insurance for feeder cattle
Bruns and Laborie write, "Now is the time to start thinking about marketing opportunities for calves this fall. While prices are well below what was received last year at this time, considerations can be given to the seasonal aspects of feeder cattle prices and the opportunities that may exist to utilize risk management tools.
"Seasonal increases in feeder cattle prices have occurred in late July and early August during 10 of the past 14 years. Analyzing summer feeder cattle sales and the futures market in July will help determine the outlook of prices this fall. A run-up in prices may create an opportunity to purchase Livestock Risk Protection (LRP) for feeder cattle during a time when prices are seasonally higher than entering into the fall run."
2. Consider retained ownership
"When evaluating whether to retain or sell calves, value of gain becomes an important factor," they say. "Value of gain is calculated as the difference in final and initial value of the animal, divided by the pounds of weight gain. Retained ownership of calves is a cost-effective option when value of gain is greater than cost of gain. Backgrounding provides an opportunity to grow calves to heavier weights using inexpensive by-products, forages, or crop residues. Calves can then be sold at a more favorable time after the surplus of newly-weaned calves are sold in the fall."
3. Ask these questions when creating a marketing plan
There are many options for marketing calves to get the best value, but there is no cookie cutter approach that fits each operation. Some prefer to sell off the cow, others opt to wean, precondition and bunk break before selling. Some get involved in value-added programs, while others retain ownership to grab extra dollars further down the production chain.
Before deciding which route you're going to take — and make no mistake, if there was ever a year to consider shaking up your usual routine, a period of market lows would be the best time to do it — there are some important questions to ask. Where are you going to sell? When are you going to price or sell that product? What are your goals and objectives? How can you accomplish your marketing goals and objectives?
To answer these questions, check out "Marketing plans for your livestock operation" from UNL's Institute of Agriculture and Natural Resources.
The opinions of Amanda Radke are not necessarily those of beefmagazine.com or Penton Agriculture.
You might also like:
9 new pickups for the ranch in 2016
Use cow-pie-ology to monitor your herds nutritional status
70 photos of hardworking beef producers
5 must-do steps for fly control on cattle
Here's when you should castrate beef valves
Subscribe to Our Newsletters
BEEF Magazine is the source for beef production, management and market news.
You May Also Like
---