Shifting calving distribution can improve revenue
Shifting calving distribution can improve revenue
Report from University of Tennessee shows managing this reproductive benchmark can add profitability to the herd.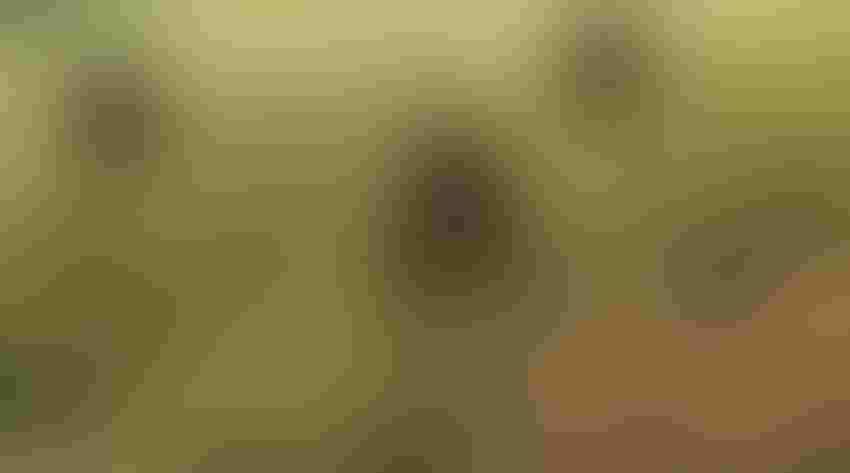 Experts say cattle producers can see profits increase when a larger percentage of cows calve in the first 30 days of the calving season.
Ginger Rowsey
The calving distribution of a beef cattle herd  can have a significant impact on producers' profits. A new publication from the University of Tennessee Institute of Agriculture illustrates this impact. 
The report, titled "Reproduction's Impact on Beef Cattle Herd Profitability," demonstrates how increasing the percentage of calves born in the first 30 days of a calving season can lead to increased returns for producers. Likewise, as the percentage of early season calves dropped, so did profit potential. 
"The calving distribution of a herd (or the percent of calves born by day 30, 60 and 90 of a calving season) influences the benchmarks of weaning weight," writes lead author Andrew Griffith, associate professor and Extension specialist with the UT Department of Agricultural and Resource Economics.  
"The older a calf is, the heavier the calf will likely be at time of weaning and at time of sale. Shifting calving distribution improves revenue potential after reaching the upper limits of the other reproductive factors such as pregnancy rate and calving rate." 
Analysis 
Using a calving distribution rate of 40% in the first 30 days of the calving season, 35% between day 30 and 60, and 25% between day 60 and 90 (abbreviated 40-35-25) as their baseline, the authors calculated that shifting calving distribution to 50-30-20 would yield a 15% increase in returns, due to an increased percentage of older and heavier calves at time of sale.  
Similarly, a 35-30-35 calving distribution would result in younger, smaller calves at time of sale. This scenario, with cows calving fairly evenly throughout the season, decreased returns by 15% compared to the 40-35-25 baseline. Values were based on a 50-head beef cow operation. 
"I hope producers take away from this illustration the importance of a defined breeding season and the impact reproductive management practices have on whether or not they make money," said Justin Rhinehart, associate professor and Extension beef cattle specialist with the UT Department of Animal Science. "By implementing a few simple and fairly inexpensive management protocols, they can move the needle to improve the returns they get on their herd." 
Improving reproductive management 
Getting your herd to calve earlier in the calving season is an attainable goal. University of Tennessee Extension demonstrations have consistently resulted in 70% of calves born in the first 30 days of calving season.  
"It's a combination of selection, reproductive technologies, and for commercial producers, using some heterosis to improve fertility in general" said Rhinehart.  
"Synchronization of estrus can help move up late calving cows, specifically a synchronization protocol that uses progesterone," Rhinehart said. "Most of the time we recommend a CIDR (controlled internal drug release) device." 
While many producers associate estrus synchronization with artificial insemination, Rhinehart says synchronization is a useful but often overlooked practice for a natural service herd. He's seeing more producers combine synchronization with natural service. Although he cautions that relying on hormonal treatments alone should only be part of a long-term strategy. 
"Progesterone is a useful tool, but if we consistently prop the herd up with that and are not selecting for fertility, we're not finding cows that match the environment," Rhinehart said. "Really first and foremost producers should focus on selection pressure for fertility. That means if cows don't conceive when you want them to, they find a job somewhere else." 
A dramatic shift in calving distribution rate probably won't happen in the span of one season, but research shows the profit potential is worth the effort. 
"If you're growing a crop, it's beneficial to do everything in a defined small window of time. When a crop is at the same growth stage, it makes nutrient application, irrigation and harvest more efficient," said Rhinehart. "Cattle are just like any other crop. When they're all at the same production stage, it's much easier to provide nutrition, manage health, and get the most out of marketing." 
Subscribe to Our Newsletters
BEEF Magazine is the source for beef production, management and market news.
You May Also Like
---