Vaccinate breds this fall to avoid pneumonia in calves next spring
Vaccinate breds this fall to avoid pneumonia in calves next spring
Researchers have found that vaccinating bred cows at fall pregnancy checking is an affordable, convenient and effective way to reduce the rate of respiratory illness in spring-born calves.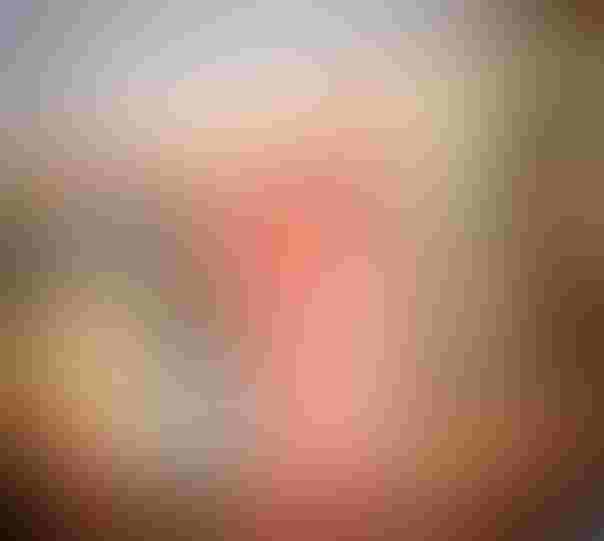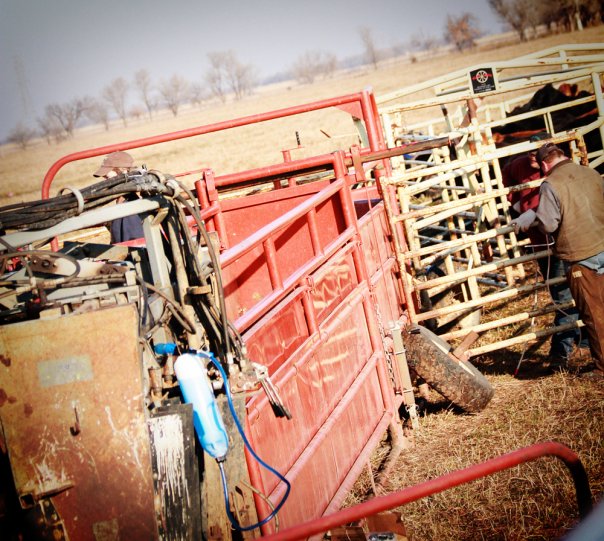 October is always a busy time on our ranch. There's harvest, hauling manure, weaning calves and pregnancy-checking the cow herd. It's a lot to squeeze into just a few weeks, but the things we do during the month can greatly impact how the rest of our year goes.
For example, low-stress weaning helps reduce the risk of illness in calves, which reduces our expenses and time spent working them through the chute for treatment. Weaning at the right time so the weather cooperates is a key factor, as well. If it's dry and dusty, the calves are more prone to start coughing. If it's rainy and wet, we'll see some down ears and runny noses.
Then there's pregnancy-checking. While we usually have a pretty good idea of which cows are stuck and which ones slipped outside of our optimal calving window, knowing the due dates of our calving cows is important in how we plan for the upcoming season. It also helps us identity our cull cows, and it's a great time to do some fall vaccinations and deworming while the cows are in the chute.
Skipping any of these steps could result in keeping cows that don't milk well and wean a heavy calf in the fall. At the end of the day, we want to keep cattle around that are productive and profitable, and the way the herd is managed in the fall is a critical component of that goal.
READ: Cull heifers early; PLUS: the true costs of open cows
And it turns out, vaccinating bred cows at fall pregnancy-checking is more advantageous than previously thought. A new study conducted at Kansas State University's Beef Cattle Institute (KSUBCI) investigated the effectiveness of vaccinating pregnant heifers at 6-8 months gestation to prevent pre-weaning respiratory disease.
The study was prompted by the fact that pre-weaning pneumonia is becoming a more prominent issue for many producers. While there are many factors that can determine whether a calf gets sick or not, maternal immunity can help reduce the rate of illness in calves.
An article from KSUBCI explains the components of the study, "First-calf heifers vaccinated prior to breeding with a modified live virus (MLV) multivalent vaccine containing BVDV 1, BVDV 2 and BHV-1 were split into two groups. One group received two doses of a killed virus multivalent vaccine 21 days apart between 6.5 and 8 months gestation. The second group received a shot of saline solution. The group then measured the total serum IgG and neutralizing antibodies to BVDV 1, BVDV 2 and BHV-1 in newborn calves.
"Serum samples collected from dams revealed higher antibody titers to BVDV 1, BVDV 2 and BHV-1 in heifers vaccinated with the killed virus vaccine during gestation than the control group. Similarly, the mean serum antibody titers to BVDV 1, BVDV 2 and BHV-1 of calves at 24 hours old born to heifers vaccinated during late gestation were also higher.
READ: Is your herd health protocol as good as everyone elses?
"Ultimately, the group's study found that vaccinating beef cows during 6-8 months of gestation would reflect an increase in specific antibodies in maternal colostrum and would result in better antibody uptake in young calves. Higher serum antibody titers to the specific disease might result in prolonged duration of maternally derived immunity and better protection against respiratory disease during the pre-weaning period."
The study results indicated that vaccinating pregnant females against common respiratory disease during fall pregnancy checking could be the most affordable and convenient route to effectively reduce the rate of pneumonia in spring-born calves.
Read more about this study by clicking here.
The opinions of Amanda Radke are not necessarily those of beefmagazine.com or Farm Progress.
Subscribe to Our Newsletters
BEEF Magazine is the source for beef production, management and market news.
You May Also Like
---