NEW Photo Contest: "Genetics In Action"
NEW Photo Contest: "Genetics In Action"
Got a proven herd sire, a set of feeder calves, a load of fed steers or a herd of mama cows that you're proud of? We want to see! Share photos of your best genetics in action with our new photo contest!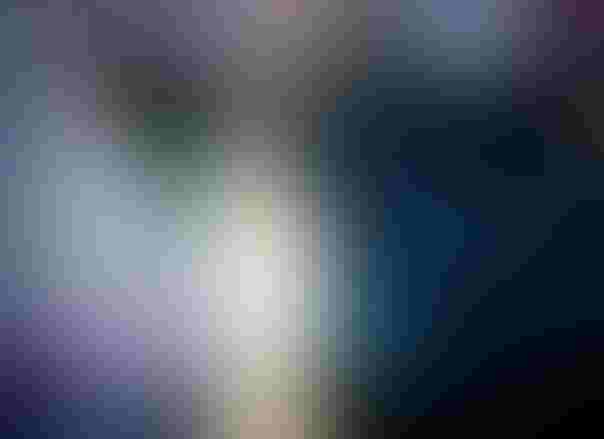 One of my favorite things about summer is checking pastures each night. As the long summer days come to a close, we load up the kids and head out to ride through the rolling hills where our cattle graze.
And each night, without fail, we notice a calf that's really "coming on" lately (they must have found the creep feeder!), and we get excited about the matings that worked exceptionally well. We take note of which cows are really excelling and which ones may be run down or not milking as well. We start making a list of calves that will make it on the roster for our fall female sale and spring bull sale, and we write down which culls will head to the sale barn in the fall.
Soon, we'll bring cow-calf pairs home, wean calves, collect weights, castrate bulls, administer vaccines and introduce the calves to the feed bunk.
By the end of September, the bottom-end of our calf crop will head to the sale barn, and we'll watch them find a home with a local stocker or feedlot operator.
From there, we'll continue feeding the sale bulls and replacement heifers, and finish rounding up forages for the winter months and calving season.
It won't be long until calves start hitting the ground, and in the blink of an eye, we'll be back to the breeding season. Our semen rep will deliver the units we ordered from the catalog. We'll synchronize heifers and cows, and in the forthcoming days, we'll be busy artificially inseminating (AI) as they come into heat, allowing two cycles before turning the cleanup bulls out to cover the herd.
READ: What's the best option? Buy your replacements or raise them?
The breeding season is truly the beginning of every exciting stage of the cow-calf producers' year, and the rewards follow suit.
I think no matter what stage in the beef production cycle you're in, you can relate to those feelings of working hard, having a goal and aiming to achieve these new parameters that you've set for yourself. Whether that's weaning heavier calves in the fall, making a premium grade on a load of fed steers or selling a high-dollar bull in a seedstock sale — this is an incredible business to be in, and everybody has a story to share!
This month, we've teamed up with Boehringer Ingelheim and Synchsure (cloprostenol sodium) by Merial + Cystorelin (gonadorelin) by Merial to celebrate your genetics in action! We want to see the best of your best in photographs!
VIEW: Meet the 2018 Seedstock 100 operations
I'm excited to introduce our new photo contest "Genetics In Action," and I invite you to submit your best image to me at [email protected]. With your email, please include your photo (one per person), a title or caption and your mailing address to be eligible to win.
Entries will be open until noon on August 27, and from there, we'll narrow down the images and select the finalists who will be announced on August 28. As tradition, we'll ask you to help select our champions, and voting will be open until September 5 with the winners to be announced on September 6.
New this time, we'll be awarding four top photographers with $50 VISA gift cards, courtesy of Boehringer Ingelheim and Synchsure (cloprostenol sodium) by Merial + Cystorelin (gonadorelin) by Merial. Plus, three voters will be randomly selected to win BEEF caps from our crew.
To view the contest rules, click here.
The opinions of Amanda Radke are not necessarily those of beefmagazine.com or Farm Progress.
Subscribe to Our Newsletters
BEEF Magazine is the source for beef production, management and market news.
You May Also Like
---