Enhancement ideas for the Animal Disease Traceability framework
Enhancement ideas for the Animal Disease Traceability framework
If we don't implement a new system, at the very least, we may need to enhance our current system. Here are some ideas.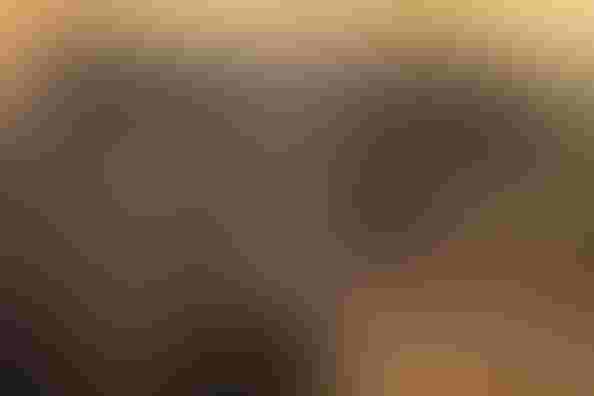 "While APHIS [Animal and Plant Health Inspection Service] is confident that implementation of the basic Animal Disease Traceability [ADT] framework was successful, some of its parameters limit the progress of the program, and significant gaps still exist within current tracing capabilities," according to Animal Disease Traceability, a summary of program reviews and proposed directions from the State-Federal Animal Disease Traceability Working Group (ADTWG).
Among examples of the gaps:
Application of the official ID requirement only to livestock moving interstate creates significant confusion in marketing channels and enforcement challenges.

Use of visual-only, low-cost ID ear tags presents obstacles for collecting animal ID efficiently and accurately.

The traceability regulations do not include feeder cattle, which APHIS views as an essential component of an effective traceability system in the long term.

Some federally approved slaughter plants could improve collection of ID devices at slaughter and correlation of the devices to the carcass through final inspection.
Recommendations to ADT improvements are based on last year's program assessment, as well as input from nine stakeholder meetings held across the country that sought input on traceability objectives and how to accomplish them. Keep in mind that ADT stems from an industry-government development process that began in 2002.
Among the 14 recommendations for proposed ADT direction, according to the ADTWG summary:
• Maintain current cattle population subject to ADT — all dairy, beef cattle older than 18 months of age and all rodeo and exhibition cattle. "The inclusion of beef feeder cattle in the traceability regulations is an essential component of an effective traceability system in the long term. However, addressing other fundamental gaps in the traceability framework must occur first," the summary says.
• The summary says, "Cattle should be identified to their birth premises; official ID records must provide birth premises information for the animal. APHIS should revise federal regulations to include interstate commerce, and the appropriate authority — either USDA or state officials — should establish regulations that trigger official ID requirements at: change of ownership, first point of commingling; interstate movement (may reflect no sale and no commingling)."
• "The United States must move toward an EID [electronic ID] system for cattle, with a target implementation date of Jan. 1, 2023. A comprehensive plan is necessary to address the multitude of very complex issues related to the implementation of a fully integrated electronic system," according to the summary.
Subscribe to Our Newsletters
BEEF Magazine is the source for beef production, management and market news.
You May Also Like
---