How can USDA improve animal disease traceability?
How can USDA improve animal disease traceability?
Listening session give cattle producers the opportunity to weigh in on USDA's Animal Disease Traceability system.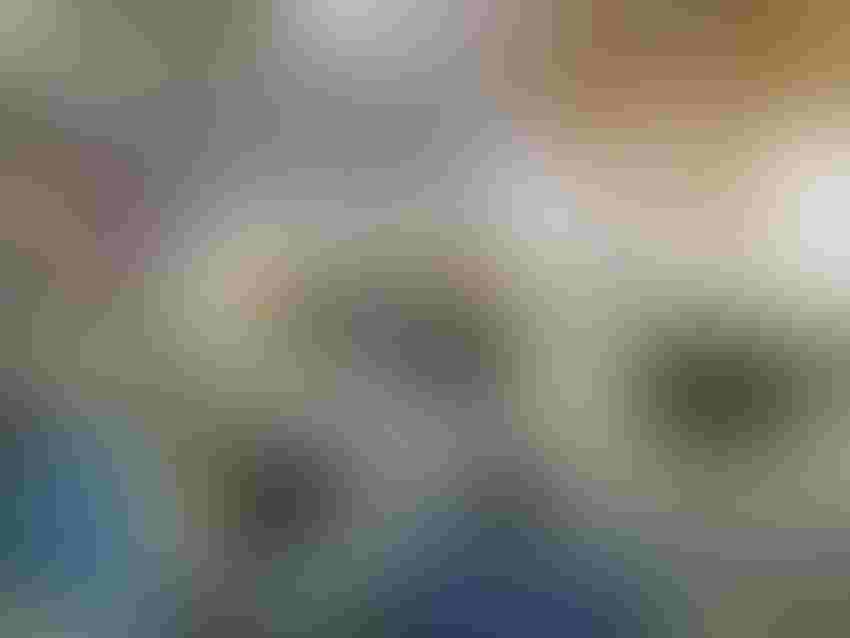 One of my enduring memories from being on the front lines of the BSE debacle that started with the Cow that Stole Christmas and continued for many years after is sitting in a private meeting with Bob Hillman, who is now retired but was the Texas state veterinarian at the time. A cow in the state had been diagnosed with variant BSE and it fell on Hillman and the Texas Animal Health Commission (TAHC) staff to trace the cow back throughout her life and find and trace her calves and any progeny they might have had.
I had, and still have, tremendous respect for Hillman. He was a true professional, both as a veterinarian and an animal health official. Yet he was profoundly frustrated with his inability to do traceback on the Texas cow. As I recall, total traceback on the index cow and all her calves was never fully completed.
READ: Beef producers split on animal ID
For those of you who question my agenda regarding animal traceability, here it is: I was on the staff of the Texas Cattle Feeders Association at the time and my responsibilities included being the person who got to stand up in front of the TV cameras and field the slings and arrows, and occasional mortar attacks, launched by media types on a feeding frenzy. And rest assured, BSE was a flashpoint issue with the media at the time.
The thought of trying to explain to circling piranhas why the beef industry couldn't trace the Texas cow or her calves was not pleasant to contemplate. Fortunately, at least for me, the traceback efforts took several years before the decision was reached that TAHC had followed every rabbit trail they could find and most led to dead ends. By then, BSE wasn't a flashpoint issue.
But the problem remains. If the U.S. should have another major animal disease outbreak, can we find, quickly, all the animals of concern and stop an epidemic before it becomes an international trade issue?
I'm skeptical, even with the USDA animal disease traceability system that we now have.
Which brings me, finally, to the point of this blog. I sat in on a recent USDA listening session in Denver about the animal disease traceability (ADT) rule now in place in the U.S. Neil Hammerschmidt, who oversees ADT, stated during the meeting that USDA has no plans to include feeder cattle in the system at this time. The purpose of the meetings are to discover what needs to be improved in ADT as it now stands.
And make no mistake, the system needs to be improved.
Jim Santomaso, owner of Sterling Livestock Commission in Sterling, Colo., laid out many of the areas that need improvement. Livestock auctions, he said, are the low-hanging fruit in the system and that's where much of the responsibility for adhering to ADT rules falls.
Livestock auctions, and their veterinarians, have to run all eligible cattle leaving the state back through a chute to either read tags the cattle may already have or tag the cattle, and then record the tags. Then the vet has to issue the Interstate Certificate of Veterinary Inspection, or ICVI. Since state regulations vary, that can become a time-consuming process to stay in compliance.
It also, Santomoso said, exposes both the cattle and the auction staff to more stress and more opportunities for injury.  "There has to be some marrying of things where it's simpler," he said. And it's got to run at the speed of commerce, which doesn't happen when there are trucks idling, waiting to load cattle, and everything leaving the state has to be run through the chute to be tagged and recorded.
Speed of commerce was an issue raised by many during the listening session. Other concerns included who pays for the process, what's the value to individual producers, the ability to protect the information, general distrust of government programs and potential liability to producers.
Yet, consider this: One rancher told the group that he's been on trade trips to other countries and has hosted foreign groups on his ranch. All the people he has talked with tell him they can't believe the U.S. doesn't have a nationwide disease traceability system.
ADT is not a marketing program. It's an animal disease traceability program. But an animal disease outbreak is a marketing issue—just look back at BSE and how long it has taken us to regain full access to international markets.  What's more, animal traceability is a consumer issue as well.
We need animal disease traceability that is robust, works at the speed of commerce and still provides us the necessary information to deal with a disease epidemic in a timely way.
We don't have that.
USDA will hold additional listening sessions throughout the country. I encourage you to attend one and make your views known. If you can't make one of the remaining sessions, you can visit with your state veterinarian's office to express your thoughts, stop in your local FSA office or email USDA at [email protected].
I understand the varying opinions on individual animal identification. But ADT is absolutely necessary. Let's do what we can to make it as useful for its intended purpose as possible.
Subscribe to Our Newsletters
BEEF Magazine is the source for beef production, management and market news.
You May Also Like
---