Do indexes, EPDs and genomics really work?
Do indexes, EPDs and genomics really work?
Much has been said and written over the years about EPDs and the indexes that followed. Then along came genomics. What do all these things tell us?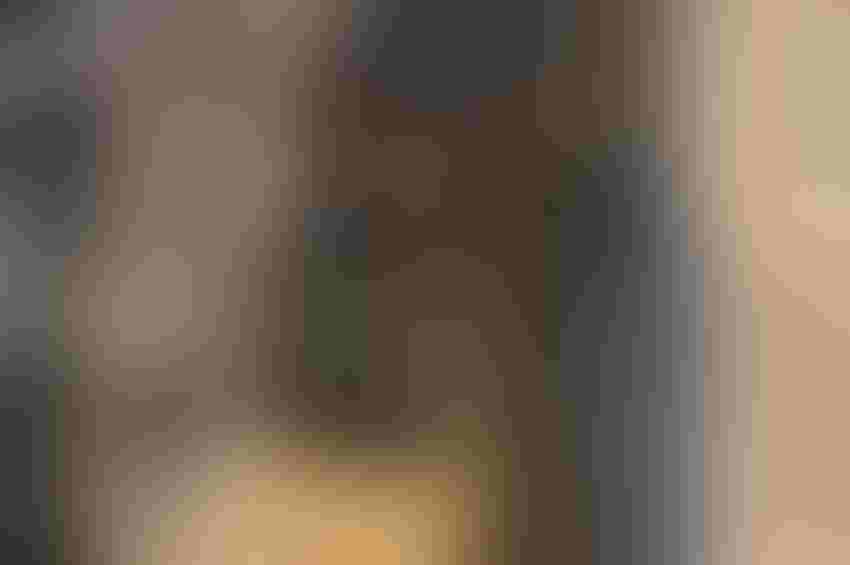 Since we've been discussing the brave new world of genetics and genomics and what makes good cattle for the past several weeks in this blog, let's continue the discussion by looking at some research results released a couple of months ago. The research, which looked at the value of the Dollar Beef ($B) Angus index, was conducted by Gardiner Angus Ranch, Top Dollar Angus, Triangle H Grain & Cattle Co. and Zoetis.
I won't go into the finer details of the study in this blog. Click here to read the research report.
Instead, let's look at the overall results. The $B index has been around for about 15 years. Higher $B values indicate faster growth and more favorable carcass traits. High $B calves grow faster and more efficiently than lower $B calves and they produced more valuable carcasses.
Thus, the $B index is a terminal index. It's not what you want if you're genetic goals tend toward maternal traits. More on that later.
And, since I was admonished earlier that all this genetics stuff is only part of the equation in raising good cattle, here's the disclaimer: EPDs and genomics data should always be used as selection criteria in conjunction with selection for proper structure, udder quality, fleshing ability, scrotal size and all the other things you need to evaluate. Look at the numbers, but look at the cattle, too.
Back to the research results. The trial, conducted in a commercial production setting, selected feeder steers and heifers from matings designed to produce high $B and low $B calves. The sires and dams were both registered Angus, providing ample pedigree and genetic information. Based on that information and DNA tests, the calves did indeed provide a genetic bookend, with the high $B calves at the very upper end of the scale and the low $B calves at the very bottom of the scale.
The high $B calves outperformed the low $B calves in every category, which you would expect. They finished two weeks earlier and had better carcass results. Based on a financial analysis, the high $B group had a total financial advantage of $215.47 per head versus the low $B group. Much of this advantage came from the greater carcass value of the high $B group.
"This outcome provides meaningful evidence that EPDs and $Indexes correctly represent genetic and financial differences from animal to animal or group to group," conclude the authors of the research report.
Indeed they do, but the genetic and financial benefits of $indexes don't fully accrue to cow-calf producers if they sell their calves around weaning time. Certainly feedyards will pay up for feeder cattle of better genetic potential, but you won't get very much of the $166.82 per head in greater carcass revenue documented in this research if somebody else owns the cattle when they're sold on a grid or formula.
Now comes the "more on this later" part. The authors note that questions are often asked about cow size and related maintenance costs when it comes to high $B genetics. Those questions revolve around whether or not selecting replacements from a high $B breeding program results in larger cows with higher maintenance costs.
For starters, if the selection criteria is for growth and feedyard performance and a high $B index value is used, none of the heifers should be kept as replacements. That's a terminal program. But heifers are going to be kept, so then what? Remember, this was a performance trial, not a maternal or reproduction trial.
"The current $B Field Study is unique in that we can directly address the issue of cow size and cow cost," the authors write. "Every animal harvested in both the High $B and Low $B groups were out of registered Angus dams. These dams have EPDs for Milk, Mature Weight, Mature Height and $EN (energy) index."
The fertilized eggs were collected and put into recipient cows, so an actual cow cost can't be calculated. "Nonetheless, we can still get a good idea about the average cow associated with the High $B and Low $B groups by looking at the $EN difference," the authors say.
"There is a $32.76 difference in $EN between our two dam groups, which equates to a $65.52 feed-energy difference as a breeding value. The difference in annual cow feed costs between the High $B and Low $B dams would thus be near $65.52 per cow per year, with the Low $B dams costing less annually to feed."
Thus, the calculated lifetime financial advantage of $215.47 reported above for the high $B dams nets down to $149.95 after the feed cost difference is subtracted.
"Bottom line—when bred to High $B bulls, the High $B dams in this study produced an overall $150 per head economic advantage in their progeny versus the Low $B dams bred to Low $B Angus sires. Overall, the High $B genetics require somewhat larger inputs, but create much greater output value. Conversely, the Low $B genetics cost less to producer, when cow costs are considered, but this savings was totally negated by the lower value of the output."
Low-input producers by absolute necessity are also low-cost producers. Thus, by linear thinking anyway, low-input/low-cost producers are competing in a lower-value commodity market, not the high genetic quality, value-added market that this trial insinuates.
Question is, who gets paid for that higher value? You or the person who owns the calves when the check from the packer hits the bank account?
Subscribe to Our Newsletters
BEEF Magazine is the source for beef production, management and market news.
You May Also Like
---