U.S. beef industry's better genetics reduce carbon emissions
U.S. beef industry's better genetics reduce carbon emissions
Genetic improvements can improve emissions intensity while boosting profits and efficiency.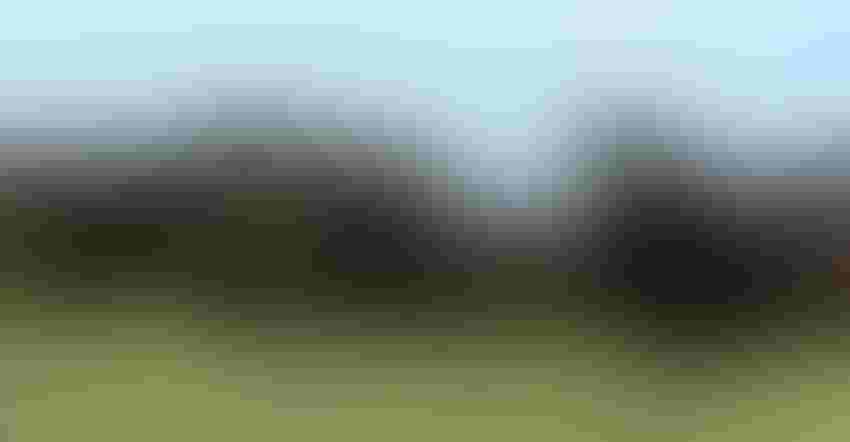 CARBON REDUCTION: John Crowley, a consultant with AbacusBio Ltd., was a featured speaker during the 2022 Beef Improvement Federation Symposium on June 2 in Las Cruces, N.M. Crowley, who holds a doctorate in statistical genetics, said general genetic improvements that cattle producers have been making in their beef herds are not only improving profits and efficiency, but also doing a good job of improving emissions intensity.
JackieNix /Getty images
"General genetic improvement in the North American beef herd is doing a good job of improving emissions intensity. Improving profitability and production efficiency through genetic selection is doing a good job for the carbon footprint of beef," explained John Crowley, a consultant with AbacusBio Ltd. Crowley was a featured speaker during the 2022 Beef Improvement Federation (BIF) Symposium June 2 in Las Cruces, N.M.
Mitigating greenhouse gas emissions
Improvement of feed efficiency, fertility, animal health, mature liveweight and reducing age of harvest, can be accomplished through breeding and genetics; all traits which hold a lot of promise in reducing the greenhouse gas footprint of beef.
"Each trait has low to mid-potential for mitigating emissions alone; but cumulatively, you're getting towards a medium or high potential for mitigating greenhouse gases through genetics and improving each specific trait," Crowley said.
Policy drives emission reduction
Policy will be a major driver of the reduction of greenhouse gases. However, consumers will drive most of this impact. Many beef packers are working to create frameworks to source verified greenhouse gas-efficient animals. Improving the greenhouse gas level of your animals can act as a point of difference among producers. Reducing emissions of their animals may allow producers to receive a premium for their low-greenhouse-gas animals.
"As a genetics-exporting nation, a lot of different countries are going to be looking at your genetics and seeing what metrics and genetics you have on your animals for greenhouse gases," Crowley explained.
The selection objective
"When we talk about selection objectives, the conundrum we come up against is, what do we want to do at the end of the day? Do we want to reduce gross emissions? Do we want to improve emissions intensity?" Crowley asked.
Emissions intensity is emissions per kilo of product or carcass. Gross reduction is concerned with the total amount of carbon coming from a system. Reductions in gross emissions will require a producer to reduce animal size and numbers of days on feed, and result in a lower amount of kilos of carcass produced per year.
"The conundrum is, policy may want to reduce gross emissions. If in North America, where emissions intensity values for beef production are good," he added, "this policy is put in place, requiring a focus of gross emission will result in carbon leakage. That is, the reduction of beef production in this part of the world — and will require it to be supplemented from another part of the world. Global demand for beef isn't going anywhere, and other parts of the world reduce carbon less efficiently than here."
Emissions intensity should be the focus and form your selection objective to ultimately reduce the carbon emissions per kilo of beef.
To watch Crowley's full presentation, visit bit.ly/youtubebifcrowley. For more information about this year's Symposium and the Beef Improvement Federation, including additional presentations and award winners, visit bifsymposium.com.
Source: The Beef Improvement Federation is solely responsible for the information provided and is wholly owned by the source. Informa Business Media and all its subsidiaries are not responsible for any of the content contained in this information asset.
Subscribe to Our Newsletters
BEEF Magazine is the source for beef production, management and market news.
You May Also Like
---