Beef Producers Claim Shortage Of Large-Animal Vets; Vets Say No
Beef Producers Claim Shortage Of Large-Animal Vets; Vets Say No
While more than half of producers responding to a BEEF magazine survey fret over current or future access to food-animal veterinary care, veterinarians say supply isn't the real issue.Read more survey results and see additional figures here.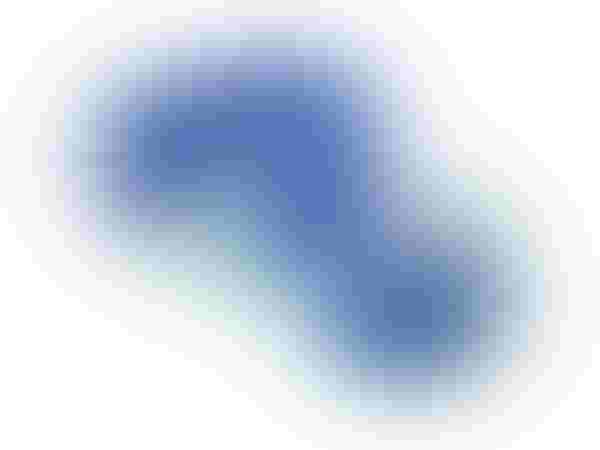 A looming shortage of large-animal vets in rural America was a big worry six years ago. In fact, the August 2006 issue of BEEF magazine included a report on a survey of U.S. beef producers and bovine practitioners that found almost 49% of producer respondents worried about a long-run shortage of large-animal practitioners in their community, and 14% said there already was a shortage.

Meanwhile, 57% of the vets surveyed in 2006 expressed concern about a future shortfall, and 31% said there was already a significant or severe shortage. Only 11.9% of responding DVMs were unconcerned about a future shortfall of large-animal vets in their community.
BEEF conducted essentially the same survey this fall. Among producers, the level of concern hasn't changed much – 53% report being concerned about a future shortfall of large-animal vets in their community, while 15.1% say there's already a shortage (Figure 1). Among DVMs, however, 49.4% say it isn't an issue, and only 3.6% say there's currently a shortage (Figure 2).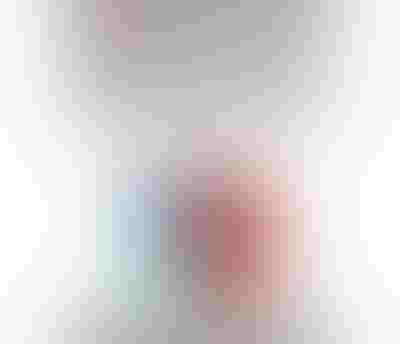 "We think there's a distribution problem of large-animal veterinarians in certain underserved areas, but it's not really a shortage of veterinarians," says M. Gatz Riddell, Jr., DVM, executive vice president of the American Association of Bovine Practitioners (AABP). "A significant number of underserved areas are underserved because people can't make a living there. It's the same issue that the human medical community has been dealing with in rural America for 30 years."
Changing fortunes
Back in 2006, academia, industry and government scrambled to address a shortage of large-animal practitioners. A study by the American Veterinary Medical Association (AVMA) released in May 2006 had projected that demand for food-supply veterinarians would increase 12-13% by 2016, and forecasted a 4-5% annual shortfall in trained practitioners.
This meant that for every 100 food-supply veterinary jobs available, there would be only 96 vets to fill them. The bottom line was that the AVMA study projected an 8% growth in demand for beef cattle vets over the coming decade.
Veterinary, academia, industry and government organizations reacted by kicking student recruitment into high gear, boosting scholarships, and instituting loan forgiveness programs at both the state and federal levels.
A Closer Look: Loan Repayment Programs Help Cattle Practitioners Lighten Loan Load
AABP was among those that went to work on the issue. Then, in 2010, AABP student members began to report a shortage of jobs in food supply veterinary medicine. The reports led AABP to form an ad hoc committee on rural veterinary practice (RVP) to evaluate the situation.
The committee's strategy report was released in May 2011. It concluded that there was no shortage of DVMs for rural food supply veterinary private practice, as a whole. However, there were underserved rural areas that likely would find it difficult to sustain a veterinary practice.
Among the reasons cited were:
Declining livestock numbers in some rural areas.

High input costs had tightened producer profit margins, leaving them unable or unwilling to afford veterinary services.

Expansion and consolidation of livestock enterprises reduced the number of potential clients. In addition, those larger operations were more likely to have staff capable of administering preventive animal health and therapy programs.
The result was that graduating students were entering an increasingly difficult job market. That's borne out in the annual AVMA survey of graduating vet students. For more than 20 years, AVMA has surveyed graduating veterinary students to gauge job placement and salary levels. The 2012 survey, released on Sept. 26, reveals fewer job offers than last year, and those hired are earning less in their first year of employment.
The survey found that 61.5% of veterinary students seeking a position in 2012 received an offer of employment or advanced education, down from 74.3% in 2011, and 78.9% in 2010. What's more, the average starting salary for all students accepting employment was $45,575, down 3% from $46,971 in 2011.
The survey also found educational debt continuing to rise. The average student debt for the 89.2% of veterinary students who reported they expected to have debt at the time of their graduation was $151,672, up 6.4% from $142,613 in 2011.
"That debt-to-salary ratio is particularly troublesome for veterinary graduates," Riddell says. "Livestock producers are looking at pretty tight margins today, and that's somewhat in conflict with the needs of today's veterinary graduates, who are graduating with record-high debt loads. Raising vet fees to subsequently raise salaries has particular limits in rural environments."
Beyond debt, Riddell says other demographics also work against boosting rural large-animal practice. These include the gender distribution of students (female majority), the urban backgrounds of the majority of graduating vets, and even generational traits.
"Generation Xers are more in need of mentorship, which is a challenge in a one-person rural practice. Last year, half of all veterinary school graduates applied for an internship or some post-graduate training experience because they didn't feel ready to go into practice," he says.
When one considers the combination of factors contributing to underserved areas in the rural U.S., the situation can seem overwhelming, Riddell says.
"AABP is working to find an area of focus where we can have an impact rather than try to address the entire problem. We're looking at creating alternative practice models and combining AABP member efforts with the support of sponsors in scholarships and grants. In most years, for instance, AABP awards somewhere around $350,000 in scholarships and grants to assist students, with the help of firms like Pfizer, Merck Animal Health, Cargill, and the Lilly Foundation through Elanco. We're trying to support students in any way possible."
Latest
BEEF

survey results

According to the latest BEEF survey, producers reporting a significant or severe shortage of large animal DVMs in their communities (Figure 3) resided in the Northeast (31%), South Atlantic (28.5%), and West South Central (26.3%) regions. The West North Central (11.2%) and East North Central (15.9%) regions scored the highest in current availability of large-animal vets in the community.

Among DVMs surveyed (Figure 4), only 1.2% of respondents claimed a severe shortage, while 7.2% cited a significant shortage. The vast majority (74.7%) said the supply of large-animal veterinarians is adequate, while another 16.9% said there was a slight or seasonal shortage in their community.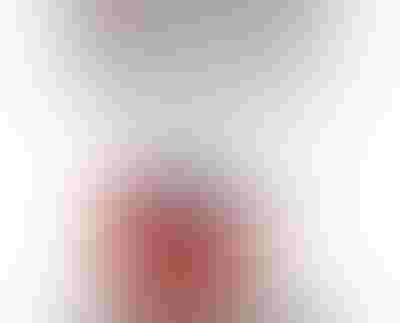 When producers were asked how often they had difficulty obtaining the services of a vet for emergency services (Figure 5), 24.5% said never, while 57.3% said seldom, 14.6% said usually, and 3.6% said nearly always or always.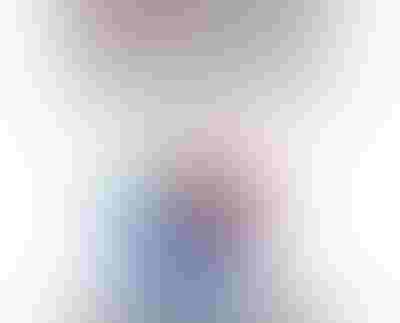 "The availability of food animal vets is adequate considering preventive herd health and reproductive management. The problem is the majority of producers only request emergency services, and often food animal veterinarians are busy providing routine herd work elsewhere and are unavailable for immediate service," says one DVM respondent. "I think the misconception of a shortage began because of the lack of a good relationship. I will not stop pregnancy exams for a good producer to go pull a calf or fix a prolapse for someone who only uses me for emergencies."
When producers were asked how often they had difficulty scheduling the services of a veterinarian for "herd work," routine services or consultation (Figure 6), 32.7% of respondents said never, while 52.4% said seldom. Another 12.2% said usually and 2.7% said nearly always or always.
"I do not believe the perceived shortage of vets is real. That being said, clients still think this is a problem. Therefore, when they call and a vet is available for them, they are very satisfied," said one DVM.
Another question queried producers this way: "Costs being equal, how do you feel about licensed technicians vs. veterinarians conducting certain procedures for you such as pregnancy testing?" Of producer respondents, 48.5% said they were very confident or somewhat confident in technicians, while 16.7% said it didn't matter. Another 14.8% preferred to use only the services of a vet.
When DVMs were asked how they felt about the ability of licensed technicians to conduct certain procedures such as pregnancy testing, breeding soundness exams and breeding services, 62.7% said such tasks should only be performed by a veterinarian. Meanwhile, 25.3% said they were very or somewhat confident in technicians, and 12% said it did not matter.
"If large animal veterinary practices are profitable, there will be vets willing to do the work. Beef producers need to be willing to support their local clinics instead of outsourcing products and services to lay channels," responded another DVM.
When vets were asked whether veterinary medical practices laws should be changed to allow more flexibility in the services and procedures that can be performed by licensed large-animal veterinary technicians and assistants, 87.8% said no. The remaining 12.2% said yes.
When DVMs were asked if their practice had added any DVMs in the past five years, 34.6% said yes, 63% said no, and 2.5% said no, but the practice had been looking to hire.
"Solo practices in small towns are going to be difficult to maintain for the producers in those areas. Few veterinarians want to be on call 24/7 and live in rural areas. Multi-person practices will likely predominate and they will either drive more or have more haul in of animals. Solo practitioners like myself are 'vetasaurus rex' and soon to be extinct," one veterinarian responded on the survey.
"There is a good availability of vets; it's just that the debt load of new graduates precludes them from being able to afford a low-paying, learning position in large-animal practice where they can learn the skills necessary to be a beef herd vet. Some underserved areas also just don't have the workload to be able to pay a DVM an appropriate annual salary," said another.
Editor's note: BEEFmagazine surveyed 33,474 producers and 920 large-animal veterinarians by email in mid September. A total of 1,404 usable completed surveys were compiled from producers (4.2% effective response rate), and 83 usable completed surveys from DVMs (9% effective response rate). See more figures from the survey here.
Subscribe to Our Newsletters
BEEF Magazine is the source for beef production, management and market news.
You May Also Like
---