Beef up your Valentine's Day menu
Beef up your Valentine's Day menu
Plan ahead to wow your significant other this Valentine's Day by choosing one of these chef-inspired beef recipes from Beef Loving Texans.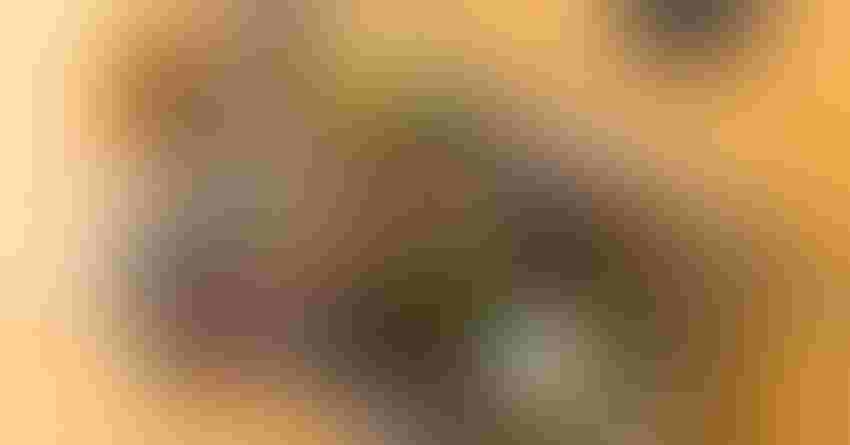 Ladies and gents, this is your official public service announcement that Valentine's Day is one week away. If you are now scrambling for a last minute idea to wow your sweetheart, let me make your life simpler — just serve your significant other beef, and that's all you need!
Now you could make things really easy and just go to a fancy steakhouse for a night on the town, but let's face it, if you're a rancher trying to manage input costs, a restaurant tab isn't going to help you out much.
Instead, how about you save some cash and make an elegant meal at home for two?
Beef Loving Texans — a project of the beef checkoff — has rounded up some excellent recipe ideas to wow your special someone on Valentine's Day. Inspired by Texas chefs, these ideas provide great inspiration for your dining pleasure.
According to Beef Loving Texans, which is overseen by the Texas Beef Council, "Valentine's Day is all about celebrating the love in your life—a special time to be thankful for the ones you cherish most. It's the one day we make a big effort to treat each other to gifts and (most importantly) food. And as Texans, we know the important role food plays in any celebration.
"When it comes to choosing the perfect Valentine's meal, what could be better than having advice from some of the most acclaimed chefs in the state? Whether you plan on dining out or need inspiration for a stay-at-home meal, we've put together a list of chef-approved recipes guaranteed to make you and your date swoon. Choose beef for a sophisticated and special occasion!"
Tantalizing recipes include Chinese Bar-B-Que Beef from Chef Todd Duplechan of Lenoir; Steak Au Poivre by Chef John Tesar of Knife Dallas; Tomahawk Steak with Texas Hill Country Wine-Permisson Sauce by Chef Hugo Ortega of Hugo's; and Dry-Rubbed Hanger Steak with Chili Pequin Au Poivre and Carrot Arugula Salad by Chef Stever McHugh of Cured.
These recipes are both simple and elegant, perfectly designed to impress, yet be manageable for the at-home amateur chef. View the recipes by clicking here.
Of course, February is Heart Health Month, and naturally folks may be watching what they eat. Thankfully, beef fits in a heart-healthy diet.
The American Heart Association has certified several cuts of beef that the organizations has deemed as "heart healthy," including Extra Lean Ground Beef (96% lean, 4% fat); Bottom Round Steak (USDA Select grade); Extra Lean Ground Beef; 96% Lean 4% Fat (with Natural Flavors); Sirloin Tip Steak (USDA Select grade); Top Sirloin; Petite Roast, Boneless (USDA Select grade); Top Sirloin Strips (USDA Select grade); Top Sirloin Filet (USDA Select grade); Top Sirloin Kabob (USDA Select grade); and Top Sirloin Steak, Boneless, Center Cut (USDA Select grade).
I would argue that any cut of beef, no matter the leanness would be heart healthy. However, I'll leave that discussion for another day. Learn more about heart healthy cuts of beef by clicking here.
Please, help get beef on the center of consumers' Valentine's Day plates by sharing this blog post far and wide on social media.
As for myself, I'll be ear-marking this blog post for next week with plans to try the Steak Au Poivre. Thankfully, I'll get to spend Valentine's Day at home before flying out the next day to speak at the Alabama Cattlemen's Association Annual Convention, so I'm looking forward to wowing my husband and kids with one of these classic beef recipes.
What's on your Valentine's Day menu? If you haven't picked out your recipe yet, let this blog post serve as your inspiration. Remember, just one week until the big day! Make it a good one with beef!
The opinions of Amanda Radke are not necessarily those of beefmagazine.com or Farm Progress.
Subscribe to Our Newsletters
BEEF Magazine is the source for beef production, management and market news.
You May Also Like
---